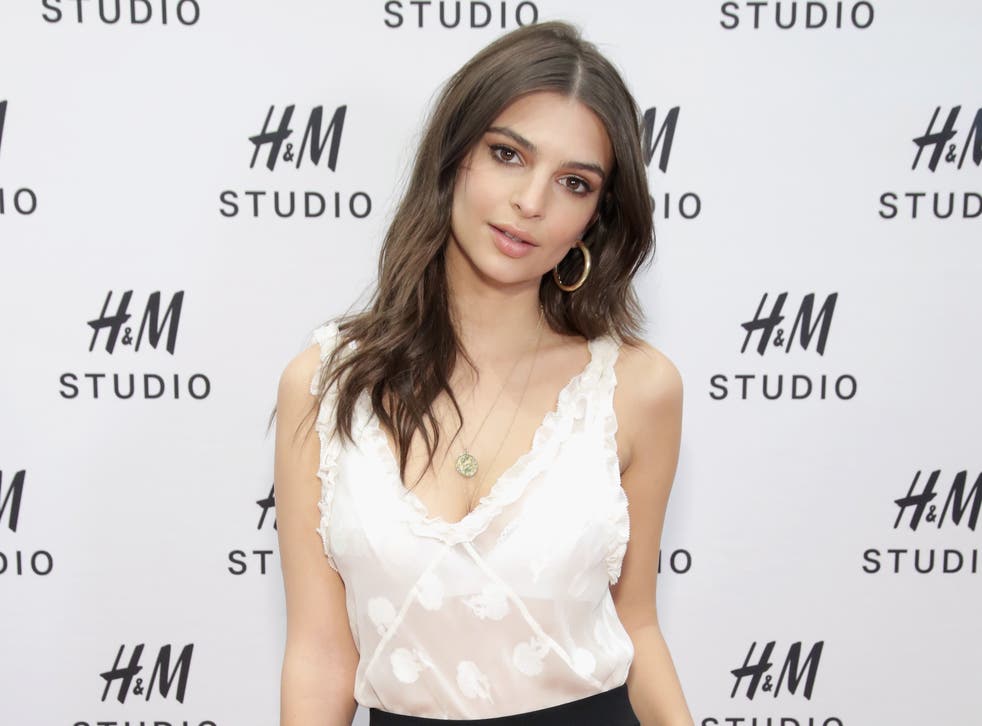 Emily Ratajkowski shares breastfeeding picture on Instagram
The model gave birth to son, Sylvester, earlier this month
American model and actress Emily Ratajkowski has posted a picture of her breastfeeding her newborn son on Instagram.
Ratajkowski welcomed her baby just over two weeks ago with her husband Sebastian Bear-McClard.
The 29-year-old shared a heartfelt message about the "surreal, beautiful" arrival with her 27.2 million Instagram followers.
She wrote: "Sylvester Apollo Bear has joined us earth side. Sly arrived 3/8/21 on the most surreal, beautiful, and love-filled morning of my life."
On Wednesday (March 24), the London-born model posted an intimate image that captures her breastfeeding Sylvester.
Alongside the photo in which she cradles her baby's head as he feeds, she wrote a simple message - "Beautiful boy".
Read more:
The model has recently divided opinion after posting pictures of her post-partum body on the Instagram account of her clothing brand, Inamorata.
In the image and a short video clip, taken 11 days after giving birth, Ratajkowski is posed in the brand's silk loungewear with her stomach clearly visible.
Many noted how flat her stomach looked considering she had just given birth. Australian actress Claire Holt was vocal about the post on her own Instagram.
She wrote: "If you post a picture of your completely flat stomach ten days after having a baby and call that body positivity, to me that's the same as posting a picture of the millions of dollars in your bank account and calling that success positivity.
"It might be true, but it makes other people feel shitty about themselves, and it's not normal, and you're an outlier, and you're lucky. So maybe don't show that part? Can we just use Instagram to try and make people feel included and not feel shit about themselves?"
Join our new commenting forum
Join thought-provoking conversations, follow other Independent readers and see their replies