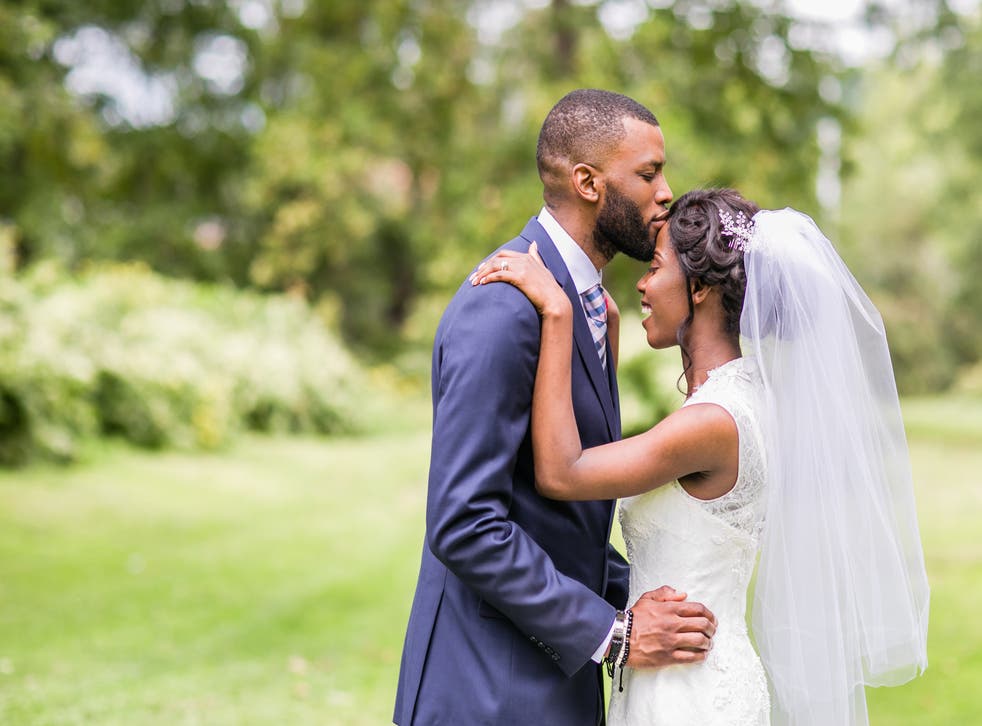 New proposal could allow wedding ceremonies to take place at home or outdoors
It comes after lockdown prevented couples from fulfilling plans to marry
Proposals to allow wedding ceremonies at home and outdoors have been made for couples in England and Wales.
The BBC reports that the Law Commission has called for a review of current laws for wedding locations, in order to allow couples to marry at home or outdoors.
The independent body suggests that as lockdown saw many couples postpone ceremonies, it has underlined that the regulations that govern weddings in the UK are "no longer meeting the needs of many".
Currently couples in England and Wales can marry in a religious ceremony or civil partnership at a venue approved by the local council.
In 1994 a new marriage act allowed civil marriages to take place at more venues such as hotels and theme parks.
The Law Commission suggests that private gardens, parks, cruise ships and beaches should also be approved for legally-binding ceremonies.
It also proposes that ceremonies should be allowed to take place remotely in case of another global emergency.
Currently, religious weddings must be registered by an authorised person, while civil ceremonies require a registrar and two witnesses to be present.
Same-sex weddings can only take place at a venue registered for this type of wedding.
The commission told the BBC that it believes that wedding regulations in England and Wales are "out of kilter" with weddings in Scotland, Ireland and the Channel Islands.
In Scotland weddings aren't governed by location, so couples can choose isolated venues or beauty spots, as well as home weddings.
It also suggests that weddings other than civil and religious should be allowed to be considered legally-binding, such as Humanist ceremonies.
"Our proposals would give couples the freedom to choose the wedding venue they want and a ceremony that is meaningful for them", Professor Nick Hopkins, family law commissioner at the Law Commission explained to the BBC.
"By doing so, we hope to make the laws that govern weddings reflect the wishes and needs of today's society", he adds.
The commission aims to publish a report before the end of 2021 after studying consulting on proposals until the end of this year.
Join our new commenting forum
Join thought-provoking conversations, follow other Independent readers and see their replies