Feminist porn director Pandora Blake wins right to reinstate fetish website in landmark ruling
She was among UK pornographers forced to closed down her website due to anti-porn laws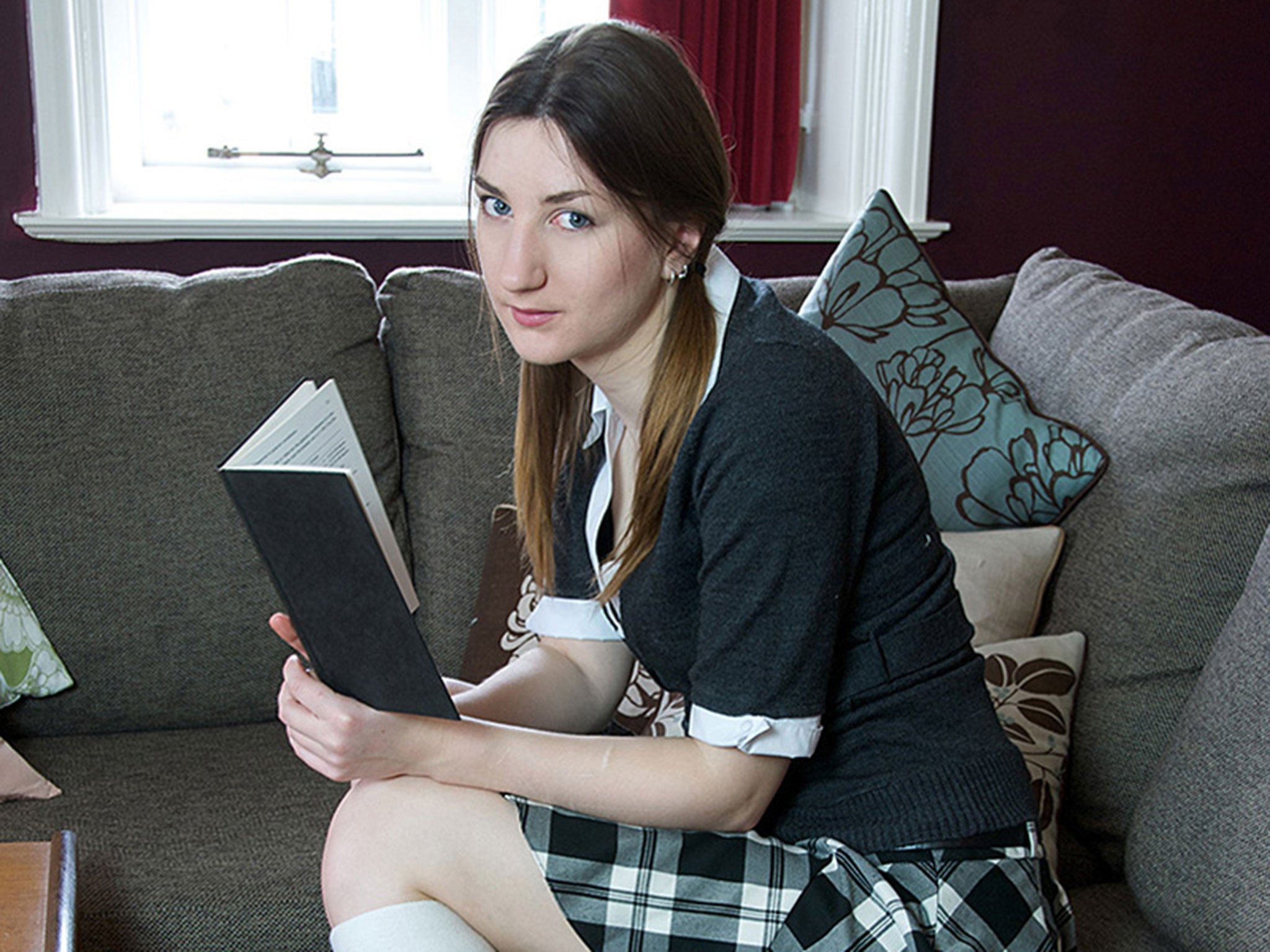 A feminist pornographer has won the right to re-launch her fetish website, in what she has described as a landmark victory over repressive anti-pornography laws.
Actress and director Pandora Blake, who runs DreamsofSpanking.com, was among UK pornographers forced to close their websites after a 2014 law brought porn made in the UK in line with rules binding DVDs sold sex shops.
The Audio Visual Media Services regulations (AVMS) banned sex acts that were deemed morally damaging or life-threatening, including strangulation, face-sitting and fisting. Spanking beyond what was deemed to be a gentle level, humiliation, full bondage and restraint (which involves a gag and all four limbs), female ejaculation, and depictions of non-consensual sex were also forbidden under the laws enforced by the Authority for Television on Demand (Atvod), which has since been overtaken by Ofcom.
Ms Blake is believed to be the first pornographer to be granted the right to re-open her website in the wake of the law, and is one of only two UK producers who can legally publish videos of face-sitting, female ejaculation and spanking which leaves a mark.
She told The Independent that she took a "huge risk" in launching an appeal against the regulator, but feels "totally vindicated" after winning the appeal which she launched in August 2015.
"A year ago, knowing that I would likely lose my site, I felt powerless. Now, I feel hopeful, and inspired to keep on challenging bad laws and fighting for our civil liberties and sexual freedoms."
Ms Blake argued in her appeal that Dreams of Spanking was not simply an on-demand video website.
"Dreams of Spanking aimed to be a safe space where people could connect with other likeminded kinksters, share their fantasies, discuss different aspects of our eroticism, and reduce the shame and doubt that we are so often socialised to feel if our sexuality falls outside the 'mainstream'," said Ms Blake.
She added that it is also a platform for her to express her own fantasies honestly, and prove that it is possible to engage in sadomaschochism in a safe, consensual and ethical way.
Face-sitting protest in pictures
Show all 9
Ms Blake described the win as a "landmark victory" against the AVMS regulations and a "triumph" for feminist, ethical pornography: arguing that the guidelines uphold a view of sexuality in which women are submissive.
"As a feminist, I think consent and enthusiasm of the participants is the most important factor in whether porn is respectful, positive and ethical, or potentially harmful and degrading. I think that individual consent is the single most important factor when it comes to sex, especially sex on film.
"The banned acts disproportionately refer to acts of female sexual pleasure, female dominance, and queer, ungendered or non-phallic sex acts. I see these laws as an attempt to control sexuality and limit us to patriarchally approved, heteronormative sex."
The director and actress now plans to continue campaigning and fundraising to see the anti-porn regulations scrapped entirely, alongside obscenity lawyer Myles Jackman who helped her with her case and other members of the industry.
An Ofcom spokesperson said: "Ofcom found that the site was not a video on demand service and therefore it was not subject to regulation"
Join our commenting forum
Join thought-provoking conversations, follow other Independent readers and see their replies