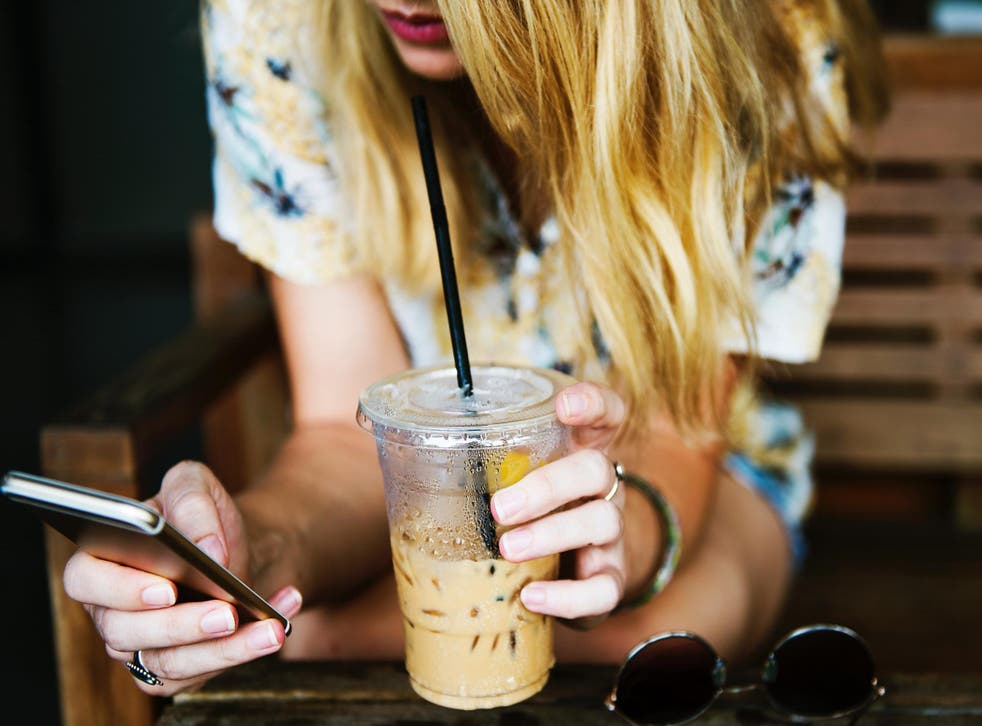 I tracked down all the men who've ghosted me and this is what happened
'If you have no mutual friends and one person doesn't see it going anywhere, the communication suddenly becomes a chore'
[This article was first published in 2017]
It's no secret that the dating scene today is a battlefield. Being single as a millennial means dodging metaphorical bullets in the form of unwanted intimate pictures, commitment issues (both yours and theirs) and dates who look nothing like their (mirror selfie) photos.
But perhaps the most brutal new dating "trend" with which we have to contend is ghosting.
For the lucky uninitiated, this is when someone simply stops replying to the messages of their love interest and can happen at any stage of the "relationship", if we can call it that much.
You could still be chatting on a dating app when your new match suddenly goes quiet, or in the worst cases, you might have been "seeing" each other for months when they suddenly disappear, never to be seen or heard from again.
It's a truly horrible practice, yet it's depressingly commonplace nowadays, regardless of gender. A 2016 Plenty of Fish study found 78 per cent of singletons have been ghosted.
I have been ghosted more times than I can count, but that doesn't make it OK, especially if you've met up in person. It can leave you feeling less than great too.
With all this in mind, I decided to track down the various guys who'd ghosted me over the years (the ones with whom I'd actually moved from dating apps to messaging) and ask them why they'd done it.
My first target was a guy called Adam*. We'd matched on a dating app and moved to Whatsapp where the banter was flowing. But then, out of nowhere, Adam ghosted me. I'd asked him a question, but got no reply.
So, three months later, I got back in touch. I decided to try the approach of not revealing my motives and went with a simple: "Hi Adam, I realise it's totally out of the blue to hear from me but how are you?"
Adam replied. He was well, and politely asked how I was too.
I decided then to be honest and say I was doing some research into ghosting and was asking people why they do it - so why did he?
Kudos to Adam, he took the time to reply to me (this time), saying that he thinks it all comes down to overload - we all have so many people to reply to every day (family, friends, colleagues) so finding the time to message someone you don't know is your last priority.
"I do think it's strange for people to have met and then one of them ghost the other, but if you have no mutual friends and one person doesn't see it going anywhere, the communication suddenly becomes a chore," Adam told me. Fair play.
Next up, Dev*. I took a similar approach, saying: "Hi Dev [waving emoji], it's been a while but how are you?" It had been three months.
Dev dutifully replied saying he was well and asked why I'd decided to message. I was straight up: "Totally random I know but how come you never replied to my message?" I asked.
He then explained that he wasn't entirely sure, suggesting that because I'd gone away he thought he'd leave it to me, and he'd also presumed I wasn't that interested as I apparently had kept forgetting what we'd discussed.
I appreciated his honesty, and thought we were done here, but Dev was not done. "Come on then," he said, "what was the real reason behind you messaging me?"
Oh boy, I thought. What to do now? I decided to tell the truth, explaining that I was doing some research into ghosting for an article.
This did not go down well. There was swearing, there was anger - Dev was not happy.
It turns out the news that I had messaged for an article rather than to rekindle something - despite the fact that he had ghosted me - had not come as good news to Dev.
I apologised profusely, he didn't reply and I thought that was the end of my relationship with Dev.
A month later, however, we matched on Bumble (I can't even remember where we'd matched the first time round - Tinder perhaps?), Dev sent me a message suggesting we go for a drink and the chat recommenced with only a slight dig at my previous motivation for messaging.
And guess how it ended three days later - Dev ghosted me. Again. You know what they say: once a ghoster, always a ghoster.
Oh well, on to the next: Ben*. Once again, we'd matched on a dating app, moved to Whatsapp, he'd asked me out and we'd even set a date. "Looking forward to seeing you!" he'd said at the time.
But Ben then didn't reply to my message six days before our proposed date. Hmm. Puzzling. The day before we were meant to go out, I asked if we were still on. Nothing. Such is the brutality of ghosting.
It was six months later that I decided to send a breezy "Hi Ben, how are you?" It went to blue ticks, but no reply. How disappointing.
I got a similar lack of response from three other guys. It's almost as if they don't want to confront the fact that they unceremoniously treated me with a total lack of human decency and respect. Shocking.
And then there's John*, who was perhaps the most curious case of all. After three dates, I got the impression he was trying to fizzle me out and - not being one to flog a dead horse - I let it happen. Not technically a ghosting, no, but two weeks after the last message was sent I decided to get back in touch and ask what had happened.
"I was wondering the same thing," John replied. "It seemed like we both lost interest."
"HOLD THE PHONE", I thought, while holding my phone. Was there hope for John and me yet? "Well I sort of got the impression you weren't so keen any more…" I proffered, hoping for an adamant denial of my suggestion.
"Yeah well I guess it is what it is," John said. Oh. Never mind.
Curious dating landscape in which we live, John and I then messaged for a few days but never met up.
Naturally, I thought my relationship with John really was dead this time - until he messaged three months later and asked me out again.
Feeling tentative and wary of John's motivations, I decided not to say yes immediately and rather ask why he wanted to see me after so long.
Reader, he ghosted me.
*Names have been changed
Join our new commenting forum
Join thought-provoking conversations, follow other Independent readers and see their replies