The Independent's journalism is supported by our readers. When you purchase through links on our site, we may earn commission.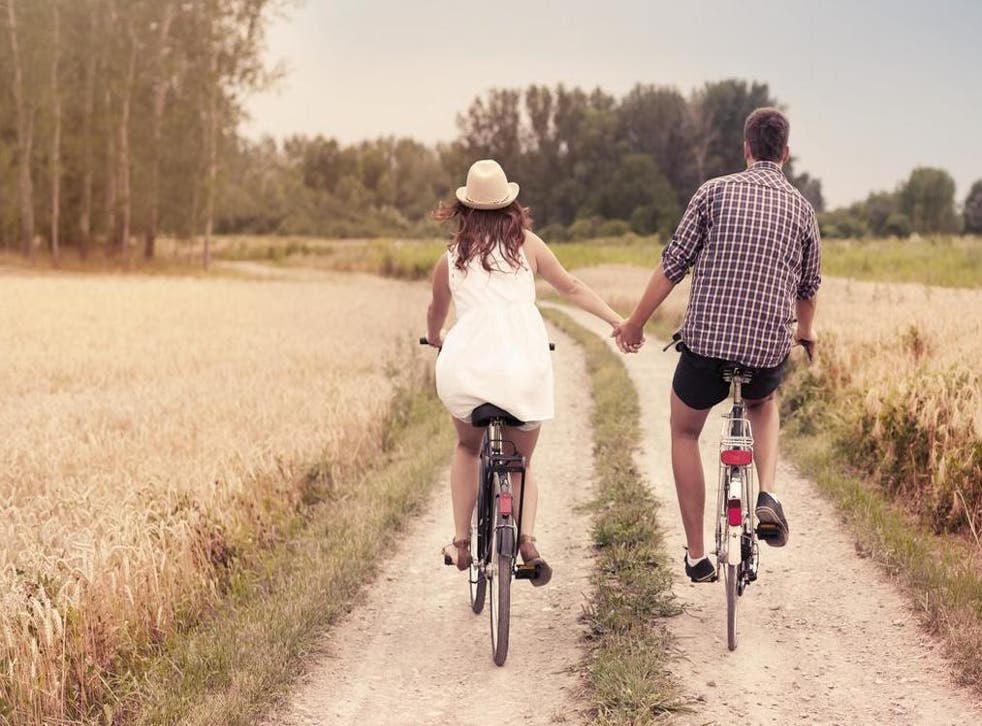 Half of Brits get back together with their ex after breaking up, research reveals
Good news for anyone who's just been dumped
Rachel Hosie
Friday 25 November 2016 13:11 Comments
Dating today isn't easy.
Benching, breadcrumbing and unghosting mean actual relationships seem more elusive than ever.
And considering most of us don't end up settling down for life with our first boyfriend or girlfriend, when you do find yourself in a relationship, more often than not there'll be a break-up to contend with down the line (sorry to be the bearer of bad news).
However, according to a new survey, most of our break-ups aren't quite as final as we might think.
A recent study has discovered that 54% of Brits who've been through a break-up in the past five years ended up getting back together with their ex.
Couples who got back together did so an average of 2.11 times, and incredibly, three per cent of those surveyed revealed they'd separated and then patched things up six times or more.
This could all come down to our refusal to commit - yo-yo dating, as the phenomenon is being called, reflects the fact that many people want to keep their options open, just in case there's someone better round the corner.
But then they inevitably miss their ex, and thus the on-off relationship continues - on average, a couple will go through three break-ups before parting ways for good.
Festivals of love around the world

Show all 16
The research, carried out by match.com, found that couples are so reluctant to go their separate ways that 25 per cent of us don't even tell our close friends about a break-up because we're so keen to get back together with our exes.
Match dating expert Kate Taylor believes our lack of relationship skills is to blame: "We all receive endless advice these days on dating and marriage, but very little on the in-between stages of a relationship," she explains.
People wrongly assume their relationship is "bad", end things, then miss all the good things. "At that point the couple will get back together, and work out their differences," Taylor told the Independent.
It's a trend being spearheaded by the millennials (who else?), with celebrities clearly just as susceptible as mere mortals - Miley Cyrus and Liam Hemsworth are a prime example.
The study also looked at how people react after calling it quits for good, finding that the average person takes five months to start dating again after a break-up.
And if you need some help getting over your ex, it appears the classic methods are still the most popular: 39 per cent of people go out with friends, 33 per cent get drunk and 30 per cent opt for retail therapy.
Going back to an ex isn't unusual - after all, if the spark was once there, it's unlikely to just disappear - but as the Duke and Duchess of Cambridge prove, sometimes it can work out wonderfully.
Register for free to continue reading
Registration is a free and easy way to support our truly independent journalism
By registering, you will also enjoy limited access to Premium articles, exclusive newsletters, commenting, and virtual events with our leading journalists
Already have an account? sign in
Join our new commenting forum
Join thought-provoking conversations, follow other Independent readers and see their replies