The Independent's journalism is supported by our readers. When you purchase through links on our site, we may earn commission.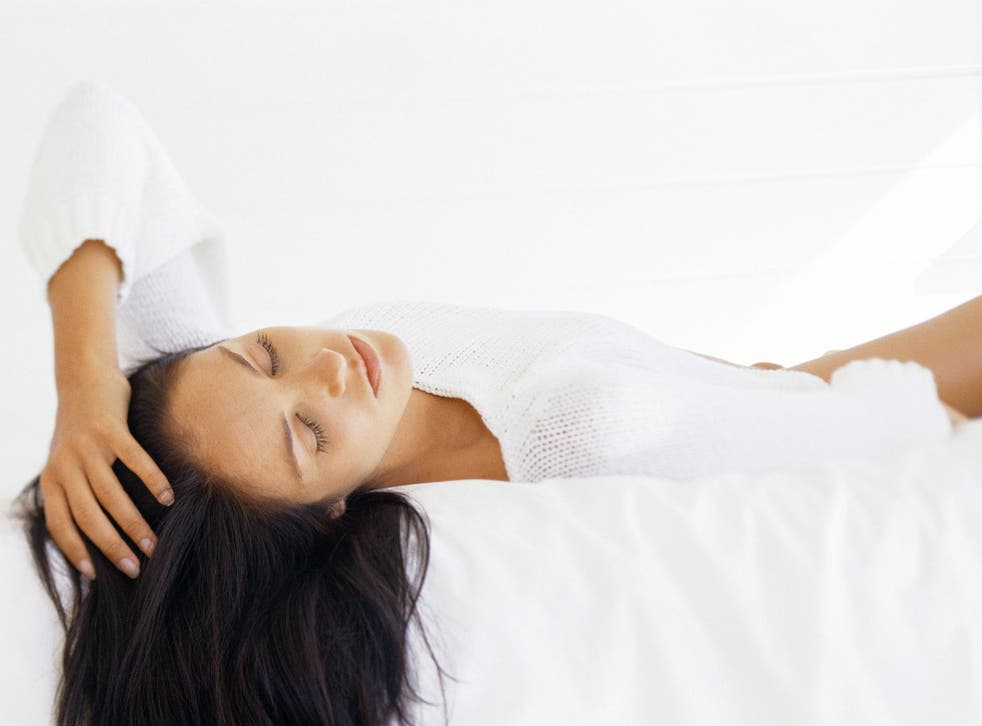 How sex toys are made
Some particularly pioneering fans use Twitter to provide reviews of our products…while using them
Stu Nugent
Saturday 13 June 2015 13:00 Comments
People are private by their very nature: if you raise the topic of personal pleasure people will tend to blush or laugh uncomfortably and change the subject. That's not out of malice; it's out of a desire for their private life to remain exactly that: private. Sex, then, is not the taboo. It's the public discussion of sex that's taboo.
It's something that designers of sex toys face every professional and personal day. There's still a reverential hush when you tell a room full of people over wine and dinner that you design sex toys for a living. There's still a wince, a cringe, when you post the latest 3D render of a new sex toy concept to Facebook for peer review, and you notice that your mum liked it.
Perhaps you'd be surprised to learn how normal it all is. The process of designing, developing and launching a luxury sex toy is actually rather normal, like designing a vacuum cleaner or a smartphone, even if the result is entirely different.
It will generally start with an idea; anyone in our offices is welcome to contribute and often ideas come from unusual places. For instance, one of the writers came in recently holding a book he'd taken from the shelf of a cocktail bar – only it wasn't really a book, it was an empty wooden box of the kind in which your friend's dad used to keep his adult VHS tapes, back in the mid-90s. The writer excitedly pitched the idea of using the concept to discreetly package a forthcoming new pleasure product. Whether that makes it to market or not, it's proof that everybody is always at least partially conscious of their day job.
After the idea, several things happen all at once: everyone is energized with subsequent ideas, everyone tries to think of a name. This is both hugely fun and hugely challenging: it has to be right because a name can identify and help define a product both for the consumers and for us. Sometimes we nail it very early, sometimes it will change hours before the packaging materials are due to go to print. And sometimes it goes to crazy places, and just sticks. For instance, we released a vibrating couple's ring, a silicone ring worn on the penis to enhance the pleasure of sex for both partners. The early designs and prototypes had a long protrusion from the top, kind of like a Muppet's nose, the purpose of which was to offer a more substantial sensation, adding a little girth. As a result, the product acquired the nickname 'Pinocchio', and we couldn't ever shake it off. Eventually the product lost its nose but not its name, and it was released under the name LELO PINO.
Everyone thinks about advertising and marketing from an early stage, so that when the product makes it to market, the sex toy and the launch campaign are mutually coherent. And then, everyone secretly waits to test the prototype. Yes, we really do that.
We have a strong and dedicated team of permanent testers both internally and externally, who report their findings. Though we have developed solid intuition about the design of a product concept, actual testers are invaluable. And they are honest almost to a fault. One of our testers recently came back and summarised his review of a prototype with the immortal words: "I had to peel myself off the ceiling." Strong feedback indeed.
These are experienced people in the profession, who can generally tell you if 10 different vibrating patterns are too much because it makes the interface fiddly, or whether the curve of the shaft of the product is adequately angled to target the G-spot. Size is always contentious as it's quite subjective: one tester will tell us in confidence that a vibrator is far too big while another outwardly similar tester that it's too small to be fulfilling. You can't please both these people with one product, so the result will sometimes be the release of two products instead.
Of course, as with any industry, the best way to refine a product is to let the market do it. Our customers will happily share their reviews openly on their own sites, on LELO.com, on Amazon and particularly on social media. It's rather insightful to read a critique of a product launch in real-time. Social media allows that. Some particularly pioneering fans use Twitter to provide reviews of our products… live. As in, while it's being used. It's not as uncommon as you might think. (Though it's still less common than the thanks a customer will tweet to us immediately after use.)
If an idea is good (which it sometimes isn't, such as a concept we received for a bra with a kind of sleeve section for the penis between the cups, for 'inter-mammary gratification'), we begin to work up concepts: sketches, vague descriptive copy, that kind of thing. If any of those sketches show promise, then we'll start working on 3D renders, motors, functionality. The fun stuff: how many settings? What's the RPM? What color should it be? What will make it attractive to people? It's a process that starts out broadly, with a lot of people involved in brainstorming and allowing the idea to reach its (usually) logical conclusions, and then the team narrows as the concepts are refined, and then begins to broaden again as we approach a marketable end product.
Finally, we troubleshoot and look for room for improvement, often sat in a boardroom with a working prototype in front of us, studying it objectively like antique collectors or research scientists, looking for anything that might be considered a defect or a potential issue. It should go almost without saying that safety and pleasure are two sides of the same coin for us: you can't have one without the other.
If you see a sex toy with anything like 'for novelty use only' on the packaging, it's because they didn't spend the money required to get it through the proper accreditation and that disclaimer keeps them legally untouchable.
Examples of recent sex toys which people might think goes too far, but many would be surprised to hear what sells.
After months of refinement, and enthusiastically vigorous testing, we will have a fully formed, silicone coated, USB rechargeable waterproof pleasure product ready to go onto the shelves of a shop that you might shy away from as you walk past, unless nobody's watching. And that's always the most surprising part, because once you release a sex toy, it takes on a life of its own. We could not have predicted that our best ever selling product would be one of our most expensive, or that one would have developed a reputation as the '6-second orgasm machine'. Or that a journalist would have worn our music and sound-responsive massager around the streets of New York for a day. You might expect that someone in this industry would become numb to such things. No. even the dullest day in the sex toy industry will still produce something unexpected and exciting.
Register for free to continue reading
Registration is a free and easy way to support our truly independent journalism
By registering, you will also enjoy limited access to Premium articles, exclusive newsletters, commenting, and virtual events with our leading journalists
Already have an account? sign in
Join our new commenting forum
Join thought-provoking conversations, follow other Independent readers and see their replies