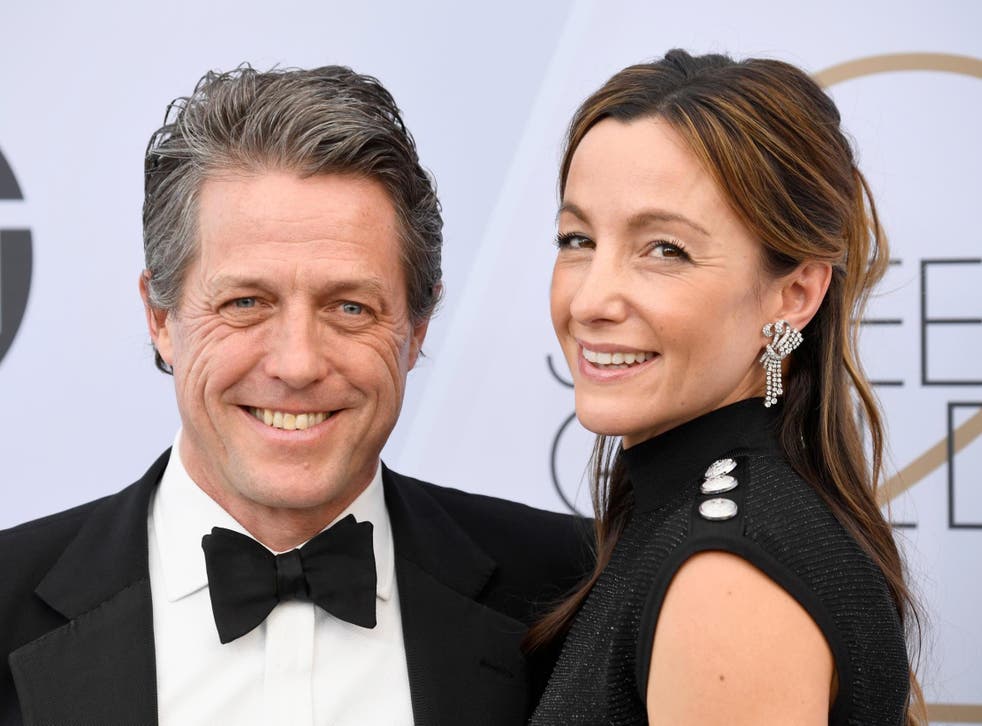 Hugh Grant says he was 'plain wrong' about views on marriage and children
'People would say, "Oh Hugh you don't understand it", but they were right,' actor says
Hugh Grant has admitted he was "plain wrong" about his views on marriage prior to his nuptials to television producer Anna Eberstein.
In May 2018, Grant and Eberstein tied the knot during a ceremony at the Chelsea register office.
The pair have three children together, the third of which was born shortly before their wedding.
During an interview with radio presenter Chris Evans on the Virgin Radio Breakfast Show, which aired on Monday morning, Grant stated that his perception of marriage and children has changed over the years.
"Well, I was just plain wrong. I was wrong," the Four Weddings and a Funeral star said of previously opposing the notion of marriage.
"And children, you know. I used to roll my eyes. People would say, 'Oh Hugh you don't understand it', but they were right."
In 2015, the 59-year-old told People that he was "not really a believer in marriage".
"I've seen very few good examples, maybe five, in my life, but I think otherwise it's a recipe for mutual misery," he said at the time.
Nonetheless, his attitude towards matrimony appeared to change in the three years leading up to his wedding.
Couples on the Met Gala 2019 red carpet

Show all 19
"It was a very small affair, that's all," Grant said as he recalled his wedding to Eberstein.
"It was very nice getting married. It was another thing I put off too many decades. Very nice. Very nice being married."
Grant has five children in total, two of whom he shares with former restaurant hostess Tinglan Hong.
Join our new commenting forum
Join thought-provoking conversations, follow other Independent readers and see their replies