'I have herpes': Woman tells the world about life and love with the STI to battle stigma
Ella Dawson: 'When a real person - a woman you know and respect - mentions having herpes, it stops being a punch line and starts being someone's reality'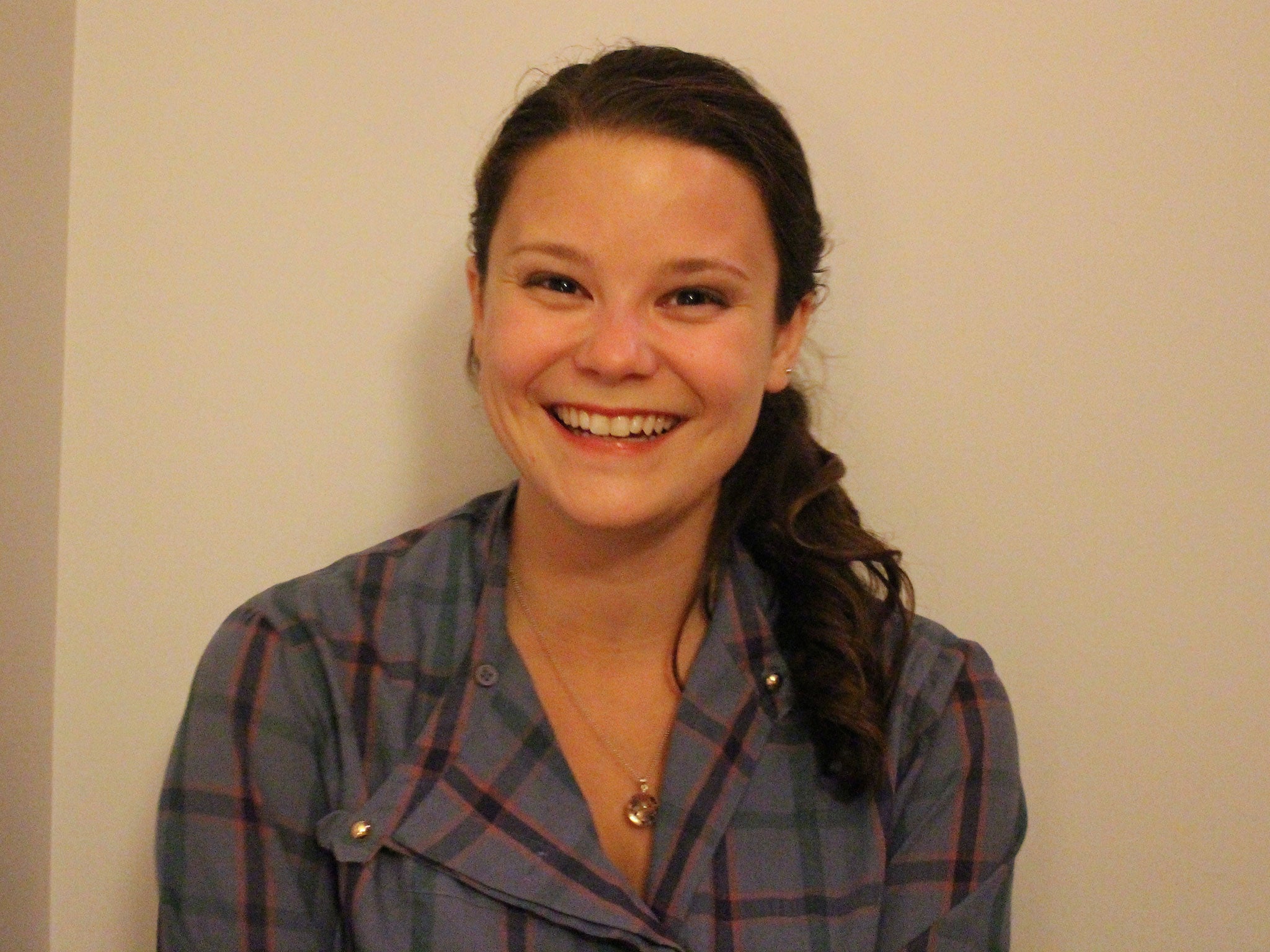 A woman diagnosed with herpes at the age of 20 has written an emotional essay about living with the common condition to fight the stigma surrounding it.
Ella Dawson, now 22, said she had never had unprotected sex and thought she "wasn't the sort of person STDs happened to" when the symptoms first appeared during her time at university in the US.
She found the diagnosis days later devastating, feeling a "tidal wave of shame" hit her in the student health centre.
"I was too distracted by the way the walls seemed to be closing in on me to catch more than the words 'incurable' and 'not prevented by condoms'," Ms Dawson wrote in Women's Health.
"Rebuilding my sense of self was harder than getting over the symptoms of my first outbreak."
Ms Dawson said that despite one in six people being infected with genital herpes in the US - a similar proportion to the UK - she was the only person she knew with the condition.
She wrote that the diagnosis initially felt like a "punishment" for her values and relationships and worried her that telling boyfriends would ruin her love life.
Although the first man she told said he did not want to "gamble" with his sexual health and stopped seeing her before they had sex, others have been more understanding.
But Ms Dawson said that did not stop her being concerned about what potential partners thought and expecting them to reject or leave her.
"There was a rift between my mind and my body," she wrote. "I felt estranged from myself."
Six months after being diagnosed, she decided to start telling more people she had herpes to help herself get over the mental block.
Ms Dawson says she never had a negative reaction dropping the "herpes bomb" at parties and in class discussions at the Wesleyan University in Connecticut.
One man apologised profusely after making a casual joke about the infection without realising she had it.
"Herpes is a safe punch line in an era of comedy where making fun of someone's race, gender, sexual orientation, disability, and class is increasingly considered politically incorrect," she wrote.
"When a real person - a woman you know and respect - casually mentions having herpes, it stops being a punch line and starts being someone's reality.
"The more I saw that understanding dawn on someone's face, the less fear I felt. I wanted herpes to have a human face, and I wanted it to be mine."
Ms Dawson said she has told her story to let people know that being diagnosed with an STI like herpes is not a "death sentence" for anyone's love life.
Insecurity and secrecy makes it "unnecessarily terrifying" she said, but talking about it more could make the millions of sufferers feel less alone.
"Fighting the cultural stigma surrounding STDs is a battle I actually enjoy fighting," she wrote.
"But to my partners - and more importantly, to myself - I'm always going to be me, not just someone with herpes."
Genital herpes can be caused by the herpes simplex virus type one or two, according to the Herpes Viruses Association, and 70 per cent of people in the UK will catch one type in their lives.
Only a fifth of those will get symptoms obvious enough to be diagnosed, while for most people the effects will be mild or non-existent.
Herpes does not affect future health or fertility and can be easily controlled, the Association said.
According to NHS figures, 32,279 people were diagnosed with genital herpes in the UK in 2013, mostly between the ages of 20 and 24.
"At least eight out of 10 people who carry the virus are unaware they have been infected because there are often few or no initial symptoms," a spokesperson said, adding that signs can appear anything from a few days to several years after infection, making the source difficult to trace.
Ms Dawson said the response to her story has been "huge and overwhelmingly positive" so far.
"So many strangers have reached out to me through social media to share their stories and say thank you," she told The Independent.
"I didn't expect one article to snowball across the world, especially not overnight, but it just goes to show that this is an issue that touches so many lives.
"People are ready to break the silence and the stigma."
Anyone wanting further information can read the NHS advice here or visit the Herpes Viruses Association's website here.
Join our commenting forum
Join thought-provoking conversations, follow other Independent readers and see their replies