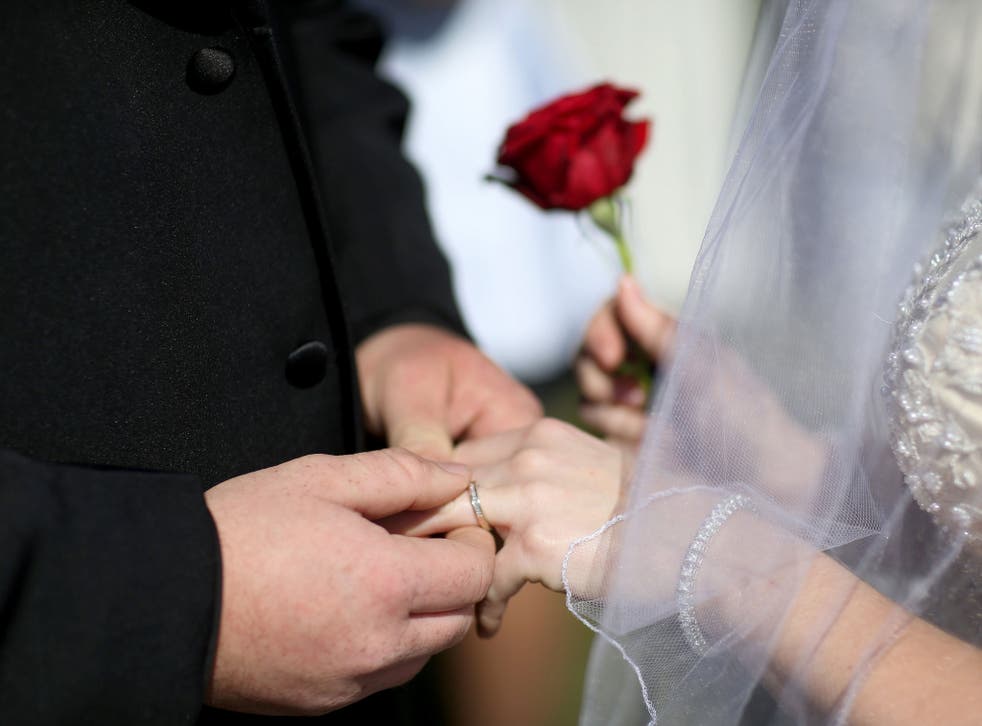 Cheating South Korean husband not allowed to divorce wife
South Korea decriminalised adultery in February
Serina Sandhu
Thursday 17 September 2015 09:09 Comments
A cheating husband from South Korea who separated from his wife 15 years ago has been refused a divorce by the country's Supreme Court.
The court deemed that allowing the divorce would leave his wife and three children without legal protection for financial support.
Known by the surname Baek, the man filed for a divorce from his wife in 2011. The couple separated in 2000 and Mr Baek, 68, had since been living with another woman and had another child.
But according to a South Korean law which has been in place since 1965, someone who is responsible for the breakdown of a marriage can be barred from filing for divorce.
The Supreme Court justices ruled against Mr Baek's request for divorce with a seven-to-six majority, the Korea Times reported.
"More than 77 per cent of the couples here divorce after assuming some portion of blame, which is in effect no different from no-fault divorce recognised in other countries. Therefore, it is an excessive claim for men to seek a divorce after having an affair citing their right to freedom of choice and to pursue happiness," the justices said.
Same-sex marriage legalised across the US

Show all 15
Divorces are granted if the marriage has irretrievably broken down or due to irreconcilable differences.
A report in the Chosun Ilbo last year said that an increasing number of young couples from South Korea were making their way to Nevada in the US to obtain a 'quickie' divorce.
A South Korean court official told the news site: "A lot of measures have been put in place to get married couples to think twice before going their separate ways. It's sad to see people fly off to the US because they can't even be bothered to do that."
Since 2008, almost 5,500 people have been arraigned on adultery charges. But in February, South Korea's Constitutional Court decided to decriminalise adultery.
The BBC reported that Justice Park Han-Chul said: "Even if adultery should be condemned as immoral, state power should not intervene in individuals' private lives."
But critics said such a ruling would encourage infidelity and undermine the idea of a family unit.
This article was originally accompanied by a photograph which depicted a different couple to that referred to in the text. We are sorry for the mistake.
Register for free to continue reading
Registration is a free and easy way to support our truly independent journalism
By registering, you will also enjoy limited access to Premium articles, exclusive newsletters, commenting, and virtual events with our leading journalists
Already have an account? sign in
Join our new commenting forum
Join thought-provoking conversations, follow other Independent readers and see their replies