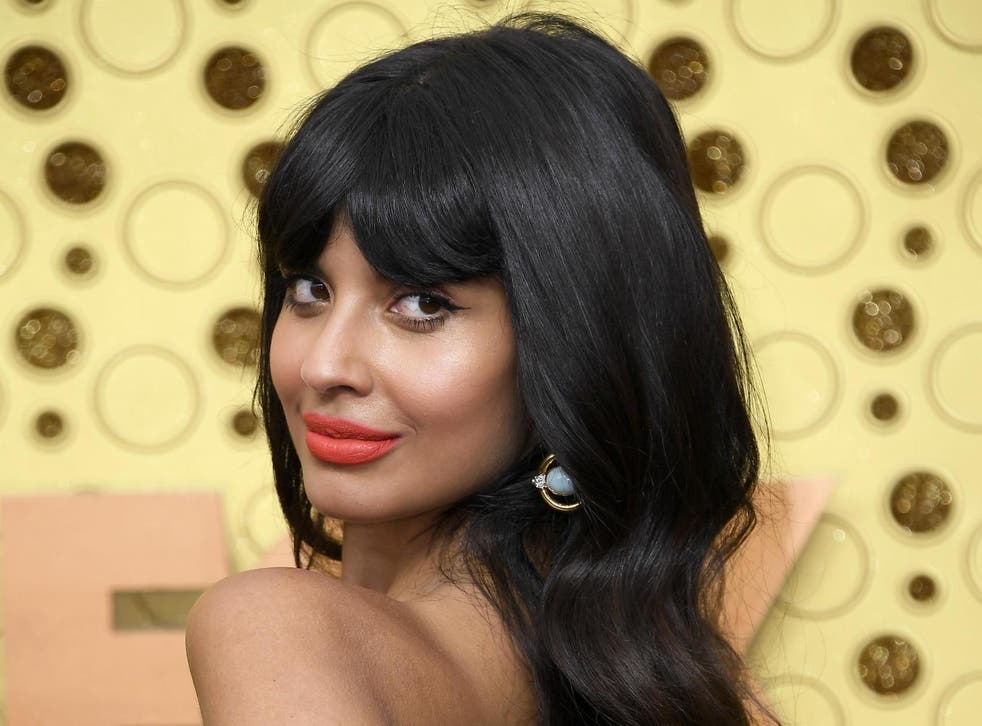 Jameela Jamil opens up about her sexuality: 'I don't just fancy cis straight men, I fancy everyone'
'People are still kind of stuck in the linear and don't understand the spectrum of sexuality,' says actor
Olivia Petter
Saturday 28 March 2020 16:10 Comments
Jameela Jamil has opened up about her sexuality, revealing she considers herself to be bisexual, or possibly pansexual.
Speaking to The Times, The Good Place actor addressed the backlash she faced when she was appointed a judge on a forthcoming TV show about drag ball culture titled Legendary, which prompted her to come out as queer, and led to further criticism.
"People are still kind of stuck in the linear and don't understand the spectrum of sexuality," Jamil said of the reaction.
"I guess I'm bisexual, but also quite fancy everyone," she continued.
"I don't know if that means that I'm pansexual. But I don't just fancy cis straight men; I fancy everyone."
Jamil has been in a relationship with British singer James Blake for five years.
"We moved in with each other almost as soon as we kissed," she told the publication.
"It was supposed to be a temporary arrangement while he was finding a house and then it just never ended."
Elsewhere in the interview, Jamil addressed some of the scrutiny she has faced online – trolls have previously accused her of suffering from Munchausen's syndrome, which is a mental condition that sees people behave as if they are ill when they are not.
Jameela Jamil comes out as queer following backlash to casting
"I've been sick my whole life, so that's incredibly triggering," the 34-year-old said of that accusation.
Blake has previously defended Jamil over such claims, sharing a note on Twitter in February describing them as "disgusting".
"It's pretty disgusting to watch the woman I love just be dog piled on every day for such ridiculous things," Blake began. "... She does this because she had such a difficult life. Because she doesn't want others to feel alone, gaslit or ashamed the way she has."
Jamil has previously discussed her struggles with Ehlers-Danlos syndrome, a group of disorders that affects the skin, joints and blood vessels, as well as with injuries she sustained in two separate car accidents.
The actor has also previously revealed she survived cancer twice, outgrown a severe peanut allergy and suffered from seizures.
Register for free to continue reading
Registration is a free and easy way to support our truly independent journalism
By registering, you will also enjoy limited access to Premium articles, exclusive newsletters, commenting, and virtual events with our leading journalists
Already have an account? sign in
Join our new commenting forum
Join thought-provoking conversations, follow other Independent readers and see their replies