Jim Carrey calls Renée Zellweger 'the great love of my life'
'I don't pine for anybody,' Jim Carrey tells Howard Stern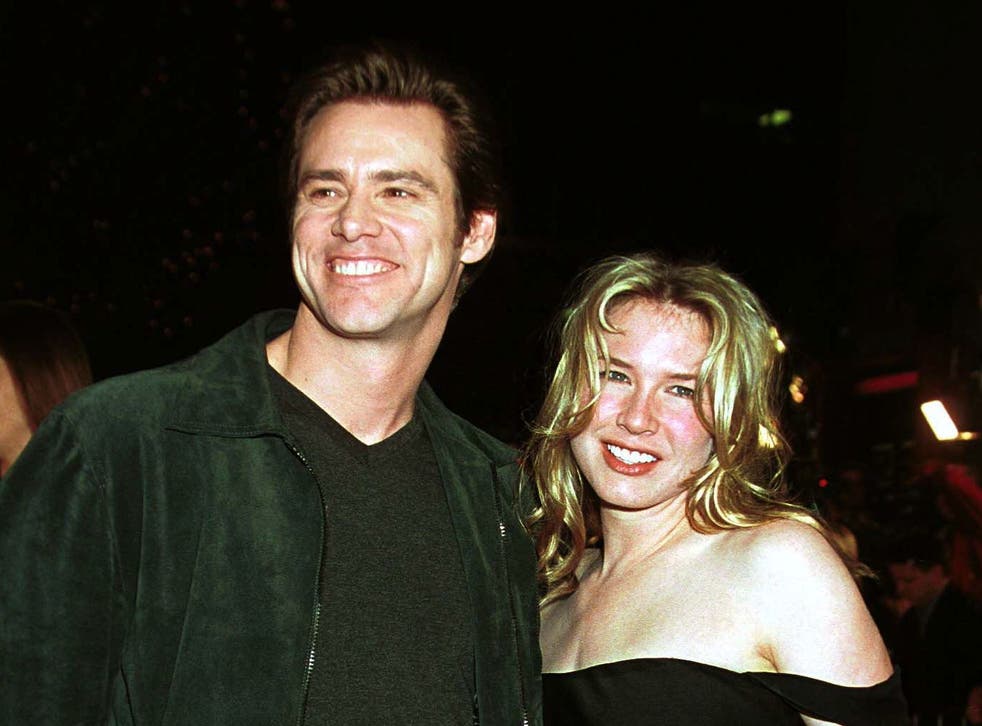 Jim Carrey has described Renée Zellweger as "the great love of his life", stating that he does not "pine" for any of his past romantic partners.
In the late 1990s, Hollywood stars Carrey and Zellweger were involved in a highly-publicised relationship, which saw the couple become engaged from 1999 to 2000.
The actors starred together in Me, Myself and Irene, which was released the same year their engagement ended.
This month, Carrey has released a semi-autobiographical novel called Memoirs and Misinformation, which tells a partially fictional story about Hollywood from the perspective of a character called Jim Carrey.
In the book, the 58-year-old reminisces upon his brief relationship with Zellweger, who he describes as "the great love of my life".
During a recent appearance on The Howard Stern Show on SiriusXM, Howard Stern questioned Carrey over the way in which he refers to the Judy star in his novel.
In response, Carrey said his relationship with Zellweger was "special" to him.
"It was special to me, very special. I think she's lovely," he said.
Stern commented that in the novel, it sounds as though Carrey is implying Zellweger is "the one that got away".
Celebrity couples who met on film sets

Show all 7
However, the Bruce Almighty actor clarified that he holds no regrets regarding any of his past relationships.
"I don't regret, I don't have those things, but I do appreciate the people that have come through my life for the good that they gave me," he said.
Carrey also spoke of his past relationship with singer Linda Ronstadt, who he was involved with in the early Eighties when he was in his early twenties and she was in her late thirties.
"It may have seemed like some boytoy kind of situation to some people looking at it from the outside but she treated me with incredible respect and she loved my talent and respected my talent," he recalled.
"We used to hang out together and she'd say, 'You're going to be where I am. You're going to deal with all the stuff I've dealt with'."
Register for free to continue reading
Registration is a free and easy way to support our truly independent journalism
By registering, you will also enjoy limited access to Premium articles, exclusive newsletters, commenting, and virtual events with our leading journalists
Already have an account? sign in
Register for free to continue reading
Registration is a free and easy way to support our truly independent journalism
By registering, you will also enjoy limited access to Premium articles, exclusive newsletters, commenting, and virtual events with our leading journalists
Already have an account? sign in
Join our new commenting forum
Join thought-provoking conversations, follow other Independent readers and see their replies