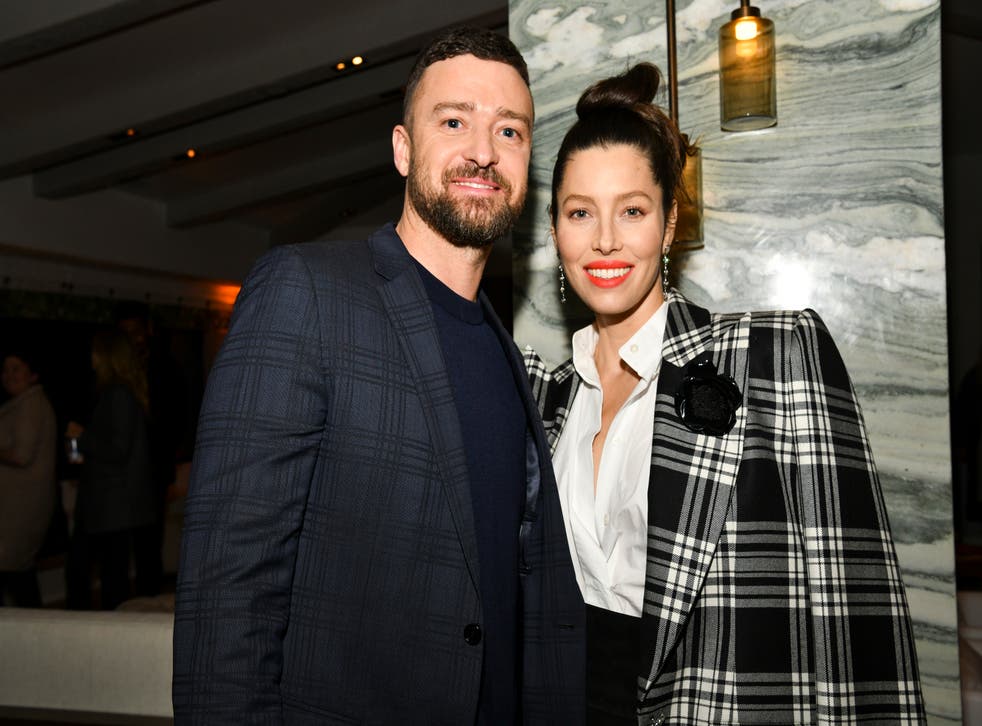 Justin Timberlake confirms he and Jessica Biel have welcomed second child, Phineas
Hollywood couple had their first child together in 2015
Justin Timberlake has welcomed his second child with Jessica Biel, the singer and actor confirmed on Monday.
The couple, who got married in 2012, had their first child together, a son named Silas, in April 2015.
Now, Timberlake has confirmed that they have a second son together, named Phineas.
The 39-year-old singer confirmed the news during an appearance on The Ellen DeGeneres Show that is set to air today.
"He's awesome and so cute. Nobody's sleeping," Timberlake said. "But we're thrilled. We're thrilled and couldn't be happier. Very grateful."
DeGeneres revealed that she was one of the few people that was "outside of the immediate family" who knew about Biel's pregnancy.
DeGeneres remarked: "I think we were FaceTiming and you said, 'Hey, you want to know a secret?' and then Jessica walked in and you put your hand on her stomach. You were like, 'I'm having another baby!'"
The news comes after former NSYNC singer Lance Bass confirmed rumours that Timberlake and Biel had welcomed a second child were true in September.
Bass, who remains friends with his former bandmate, was asked in an interview with Entertainment Tonight : "Jessica and Justin reportedly welcomed their second child. Have you had a chance to say congratulations at all?"
He replied: "Well of course! We've talked several times and of course we knew it before anyone else did so it's been a fun celebration and they're very very happy."
Bass continued said: "[The conversation] is all about babies. All about the new one that they just brought in. So all conversations about a newborn."
When asked about the name of the child, Bass said he wasn't going to share that detail: "It's a good question but there's no way. He would kill me!"
Join our new commenting forum
Join thought-provoking conversations, follow other Independent readers and see their replies