A timeline of Kim Kardashian and Kanye West's relationship
As reports suggest that the world's most famous couple are divorcing, The Independent looks back at their love story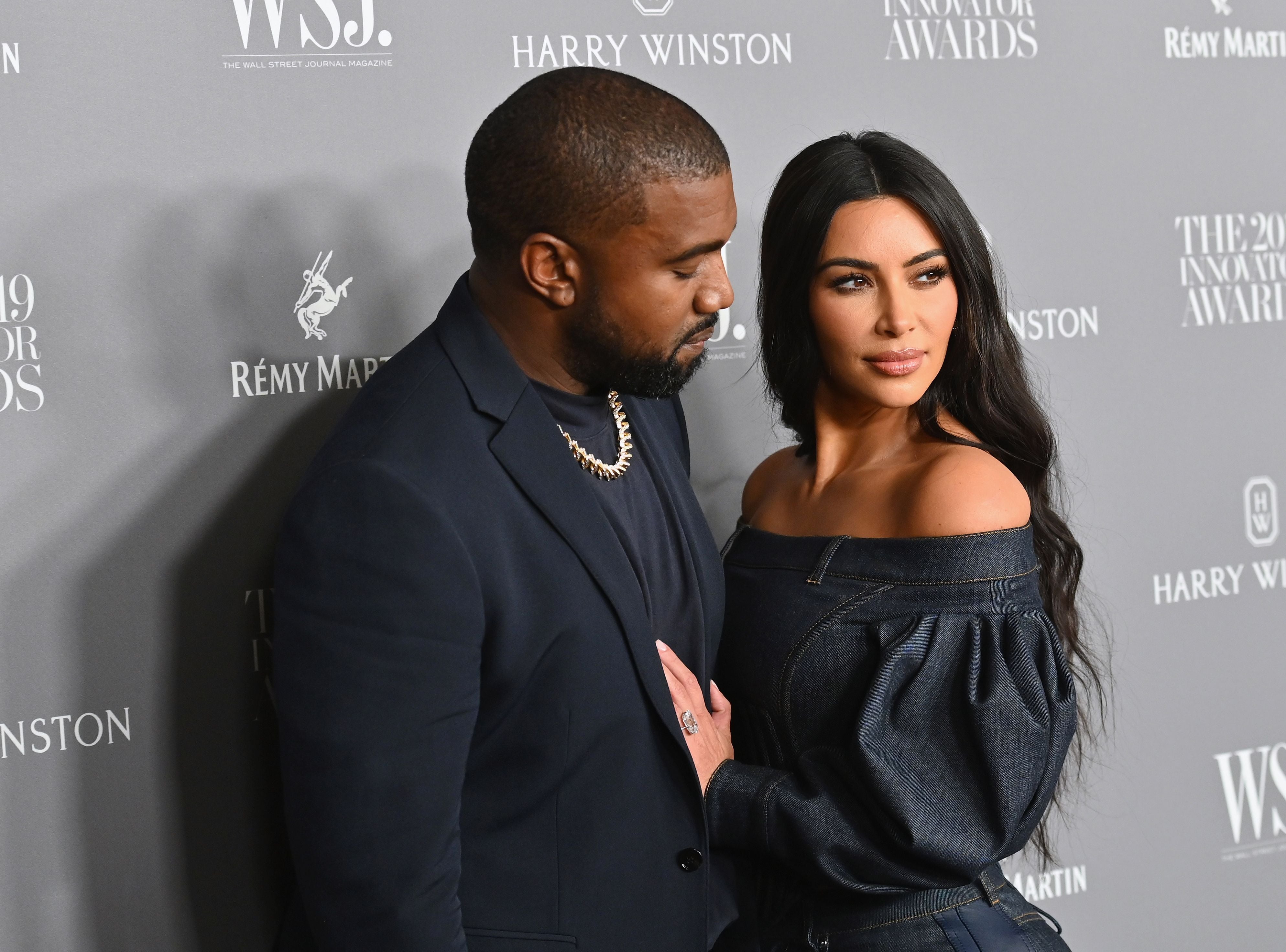 Leer en Español
Kim Kardashian has filed for divorce from Kanye West after they are believed to have spent the Christmas period apart.  
The reality TV star and the rapper - who have a combined Instagram following of over 200million - first went public with their relationship almost a decade ago in 2012. But how did their internet-breaking romance begin? Here's a full history of their relationship.  
2003
The pair met almost a decade before becoming romantically involved, becoming friends while Kim was working as a stylist for singer Brandy and was still married to Damon Thomas. "I met him I think in 2002 or 2003. He was recording a song with Brandy, and I was her friend," said Kim during the Keeping Up With The Kardashians 10-year anniversary. "He was asking his friends: 'Who is this Kim Kardajan?' He didn't know what my name was."  
2011
Kanye said he tried to dissuade Kim from marrying basketball player Kris Humphries - who she was infamously only wedded to for 72 days.  
"I started sending her pictures of, like, certain basketball players that used to be cool that now they wear their pants all the way up to here," he said on an episode of Kocktails with Khloe. "Like, 'This is your future.'"
April 2012
Kanye declared his love for Kim in his song "Cold". "And I'll admit, I had fell in love with Kim / Around the same time she had fell in love with him / Well that's cool, baby girl, do ya thang / Lucky I ain't had Jay drop him from the team," he rapped.  
June 2012
Kim called herself Kanye's girlfriend publicly for the first time. The reality star tweeted: "#NoChurchInTheWild .... Proud girlfriend tweet".
August 2012
Kanye infamously gave Kim's closet a makeover during an episode of KUWTK, binning many of her outfits. Later in the episode, Kim tells sister Khloe that Kanye called a pair of her shoes "ghetto".  
December 2012
The couple confirmed they were expecting their first child. Kanye first announced that Kim was pregnant while on stage performing in Atlantic City.  
May 2013
Kim and Kanye made their Met Gala debut as a couple. Kim, who was eight months pregnant at the time, attended as Kanye's guest. The reality star later told US Vogue she had cried "the whole way home" after her Givenchy gown was the subject of cruel memes.  
June 2013
Kim gave birth to daughter North on June 15 in Los Angeles.  
October 2013
Kanye proposed to Kim as a surprise, hiring out the AT&T Park baseball stadium in San Francisco and inviting her family and friends to watch.  
March 2014
Kanye and Kim appear on the cover of Vogue, becoming the first interracial couple to do so.  
May 2014
The pair got married in Italy, and an image of them kissing at the ceremony became that year's most-liked Instagram post.
December 2015
Kim gave birth to the couple's first son, Saint West, on December 5.  
January 2018
Chicago West was born via surrogate on January 15. Her name is a tribute to the city where Kanye grew up. Kim told Elle magazine that she chose to enlist the help of a surrogate after suffering from a dangerous condition called placenta accreta during her first two births.  
May 2019
Kim and Kanye's youngest son, Psalm West, was born via surrogate on May 9.
May 2019
The couple renewed their vows in a small private ceremony on their five-year anniversary.
July 2019
After announcing his intention to run for president, Kanye spoke about his anti-abortion stance at his first political rally in South Carolina. The rapper said he stopped Kim from aborting daughter North West, claiming: "I called my girlfriend and said we're going to have this child."  
July 2020
Kanye went on a Twitter rant about Kim and her family, claiming Kim and her mother Kris tried to have him "locked up". The rapper also claimed that he had been "trying" to divorce Kim since 2018.  
He tweeted: "I been trying to get divorced since Kim met with Meek at the Warldolf [sic] for 'prison reform,'" West was thought to have been referring to a criminal justice summit attended by Kardashian and the rapper Meek Mill in November 2018.
"Meek is my man and was respectful," West added in a subsequent tweet. "That's my dog Kim was out of line."
Days later, Kim addressed Kanye's mental health in a statement on her Instagram. "As many of you know, Kanye has bi-polar disorder," she wrote. "Anyone who has this or has a loved one in their life who does, knows how incredibly complicated and painful it is to understand."
Jan 2021
Page Sixreports that the couple are divorcing. The duo are believed to have spent the festive season apart, with West staying on his ranch in Wyoming while Kardashian is thought to have stayed in Los Angeles.
"Kim got Kanye to go up there [Wyoming] so they could live separate lives and quietly get things sorted out to separate and divorce. She's done," a source told Page Six.
Meanwhile, a separate source speaking on behalf of West told the publication that the musician "is completely over the entire [Kardashian] family. He wants nothing to do with them.
Join our commenting forum
Join thought-provoking conversations, follow other Independent readers and see their replies