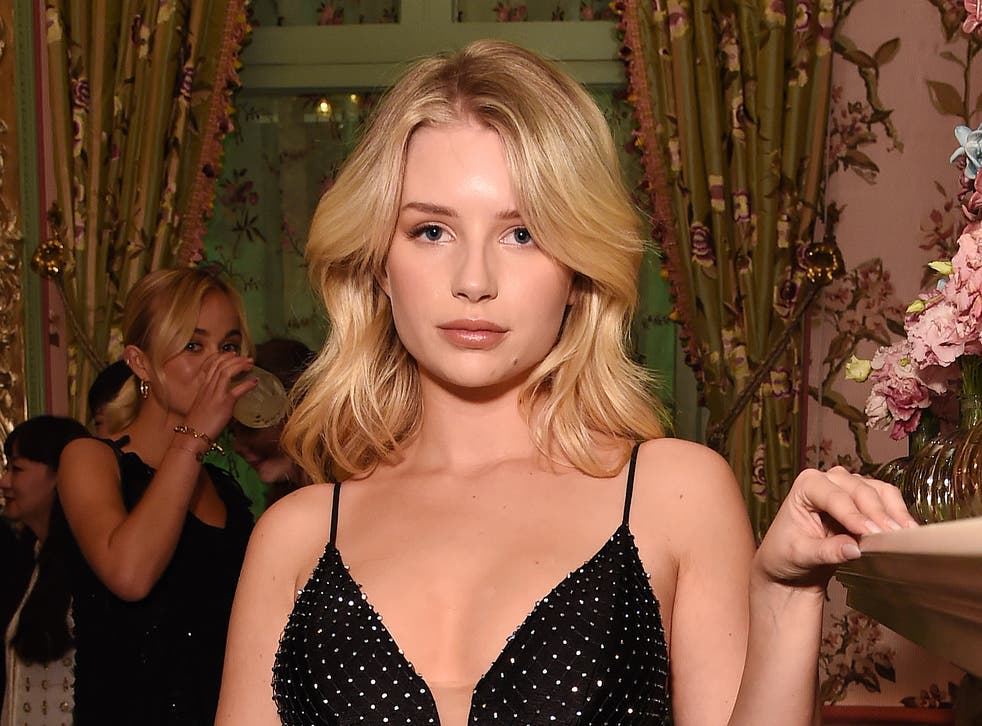 Lottie Moss reveals she is pansexual: 'It changes every day'
'It depends on who I meet,' says model
Leer en Español
Lottie Moss has revealed she is pansexual in a Q&A session she hosted on Instagram.
The model was responding to questions from her 320,000 followers when one asked her if she would ever date a woman.
"'I'm pansexual so I don't really mind... any gender," the 22-year-old replied.
"It kinda changes every day as well," she added. "It depends on who I meet."
Moss, whose older sister is model Kate Moss, previously dated Made in Chelsea star Alex Mytton.
Elsewhere in the Q&A, the model referenced a man she had dated but did not specify who it was, when responding to a question about the meaning behind her tattoo that reads "Not Yours".
"I was dating a guy and he really p***** me off and I went and got a 'Not Yours' tattoo to say f*** you and now we're broken up," she explained.
In Greek, "pan" translates to "all" and therefore, the term "pansexual" can be understood as a sexual identity used to describe being attracted to people of all genders, beyond male-female parameters.
Several celebrities have defined themselves as pansexual in recent years, including Kristen Stewart and Miley Cyrus.
In June, Cara Delevingne said that she identifies as pansexual.
Speaking to Variety, the actor and model explained that she has previously avoided using labels to describe herself.
"The thing is with me, I change a lot," she said. "I feel different all the time. Some days, I feel more womanly. Some days, I feel more like a man."
As for her sexuality, the 27-year-old continued: "I always will remain, I think, pansexual.
"However one defines themselves, whether it's 'they' or 'he' or 'she,' I fall in love with the person — and that's that. I'm attracted to the person."
Register for free to continue reading
Registration is a free and easy way to support our truly independent journalism
By registering, you will also enjoy limited access to Premium articles, exclusive newsletters, commenting, and virtual events with our leading journalists
Already have an account? sign in
Register for free to continue reading
Registration is a free and easy way to support our truly independent journalism
By registering, you will also enjoy limited access to Premium articles, exclusive newsletters, commenting, and virtual events with our leading journalists
Already have an account? sign in
Join our new commenting forum
Join thought-provoking conversations, follow other Independent readers and see their replies