Why Love Island relationships are doomed to fail, according to relationship experts
'Many of the couples are simply showmances'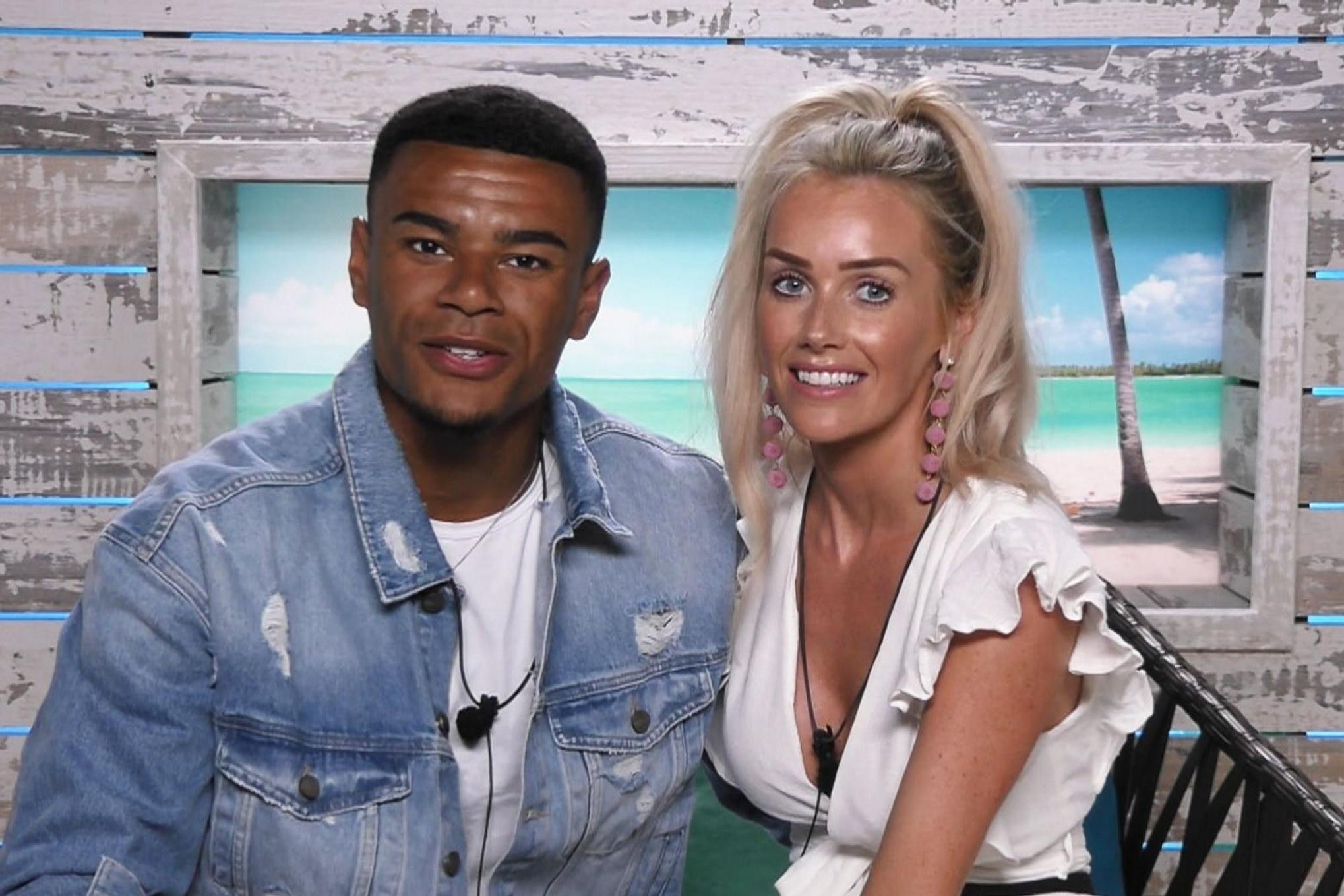 Like it or not, Love Island is at the vanguard of today's cultural conversation.
Coloured by its innovative vernacular of "tuna melts" and "sorts," its ubiquitous appeal is undeniable.
However, amidst the sea of skimpy swimwear and meme-friendly sound bites on Brexit and earlobes, it can be all too easy to forget that the purpose of ITV2's popular reality TV show is for its contestants to actually form authentic relationships.
Despite almost every participant leaving the past shows in couples, few seem to stand the test of time, with just a handful managing to sustain their supposed bonds in the real world.
Last year's winners, Amber and Kem, seemed like the perfect pairing on the show, but split within months of leaving the show.
Similarly, frontrunners Chris and Olivia lasted just a few months whereas Montana and Alex barely made it past the two week mark.
All have since gone on to find far more lucrative relationships with retailers, unveiling a range of clothing lines and sponsorship deals between them.
So, is the promise of fame and fortune more seductive than the all-too-authentic prospect of forming a "real" relationship?
While some Love Island couples do work - see last year's Camilla and Jamie and season two winners Nathan and Cara - the likelihood of long-term success is certainly against the odds, explains behavioural psychologist, Jo Hemmings.
This might be down to homogenised casting, she tells The Independent, which essentially makes the contestants somewhat interchangeable.
"There is the one-dimensionality to the contestants, so it is ostensibly a looks-based show," Hemmings says.
"There is rarely going much beyond the surface of appearance, and so true compatibility becomes an issue."
Part of the premise of the show is to regularly "re-couple" and form relationships with new contestants, who enter the villa throughout the series, making it more difficult to form long-lasting connections.
This structure makes sense from a production perspective, says Hemmings, given that Love Island is fundamentally an entertainment programme and switching up the couples keeps things fresh and dynamic.
However, this obviously makes it harder for alliances to transcend superficial attraction, particularly because those who do stay in the same couple from day one are likely to receive less screen time due to a lack of relationship drama.
This difficulty is also exacerbated by the show's final objective - the winning couple receives £50,000.
"Because of this, the contestant's focus might be more on which partner might best enable their chances of winning and receiving those funds, rather than who they think they might make a lasting relationship with in real life," says Hemmings.
Of course, it's crucial to remember that, as a TV show with 24-hour surveillance and zero access to the outside world, the rate and manner in which relationships are formed on Love Island is also vastly different from how they would unfold in real life, where dating app culture has made it harder for singletons to meet one another in person.
Love Island: best moments of the 2018 series
Show all 92
Naturally, this is bound to affect the way one conducts oneself, Hemmings points out.
"These are real people in real time, spending 24/7 together as a group, which is different enough from their day-to-day lives, but when there are cameras on them and they are aware that they are being watched by three million people, with the voting public having their fate in their hands, it would be surprising if they didn't put on a performance."
The contestants are also at risk of being pigeon-holed into social archetypes for the duration of their time on the show, explains clinical psychologist Ros Taylor.
"The poseur nature of the programme will of course emphasise exterior personality and the way TV stereotypes different personalities, so there might be the quiet one, the ditsy one, the arty one etc. A reality show is far from reality, so the relationships formed will be based on puffery," she tells The Independent.
While the aforementioned anomalies prove that genuine Love Island relationships are possible, Hemmings believes it would require "real determination and effort" to sustain them once the show concludes.
"Many of the couples are simply 'showmances'," she concurs, "formed to help them best succeed to the end of the show.
"So, with the eye on the prize rather than on lasting love, they may crumble once the cameras stop popping or after a week or two of press.
"Some may last a little longer to try and prove to both the public and themselves that it was the real thing, but generally speaking they'll falter within a month or so."
Hemmings likens this inevitable fate to the dating equivalent of "empty nest syndrome":
"Once their fellow contestants and the cameras have left the building, they'll be wondering what they are going to talk about now."
Join our commenting forum
Join thought-provoking conversations, follow other Independent readers and see their replies