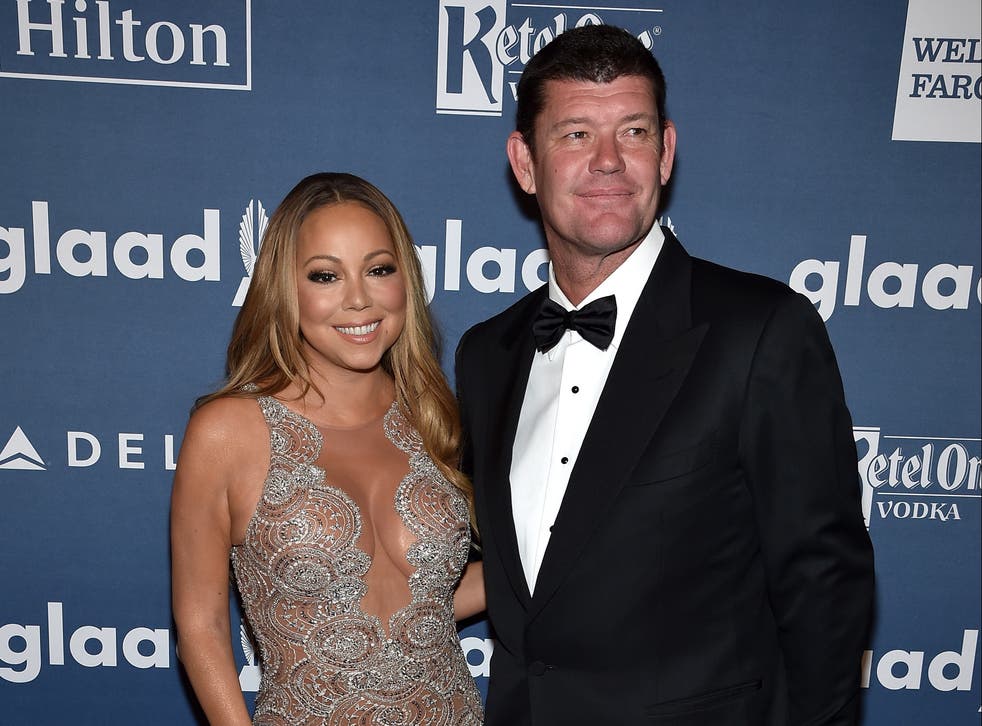 Mariah Carey says she and ex-fiancé James Packer 'didn't have a physical relationship'
'If it was a relationship that mattered, it's in the book. If not, it didn't occur,' singer says of new memoir
Mariah Carey has stated that she and her former fiancé James Packer did not have a "physical relationship".
On 29 September, Carey released her new memoir The Meaning of Mariah Carey, a book that features "the ups and downs, the triumphs and traumas, the debacles and the dreams" of her life, she said.
In the memoir, the chart-topping singer discusses several of her past relationships, including her first marriage to music executive Tommy Mottola and her second to former America's Got Talent presenter Nick Cannon, with whom she has two children.
One relationship that Carey fails to mention in the book is her former engagement to billionaire businessman Packer.
Carey and Packer first started dating in summer 2015, before becoming engaged in January the following year. They announced their separation in October 2016.
During an interview with The Guardian, Carey was asked why certain relationships were not mentioned in the memoir, including her engagement to Packer.
"If it was a relationship that mattered, it's in the book. If not, it didn't occur," the multi-Grammy Award winner said.
When pressed further on why she omitted Packer from the book, considering they were due to be married, Carey stated: "We didn't have a physical relationship, to be honest with you."
In 2018, Packer opened up about his past relationship with Carey in his memoir The Price Of Fortune: The Untold Story Of Being James Packer, saying he had "become toxic" by the time they broke up.
In an excerpt published by Australian publication Who at the time, Packer said his relationship with the singer was "fun to begin with".
"Wherever we went we were on the top table and that was because of her, not me. She was kind and she took an interest in my life," he said.
Packer added that before the couple were due to marry, he was in "a bad, bad way".
Join our new commenting forum
Join thought-provoking conversations, follow other Independent readers and see their replies