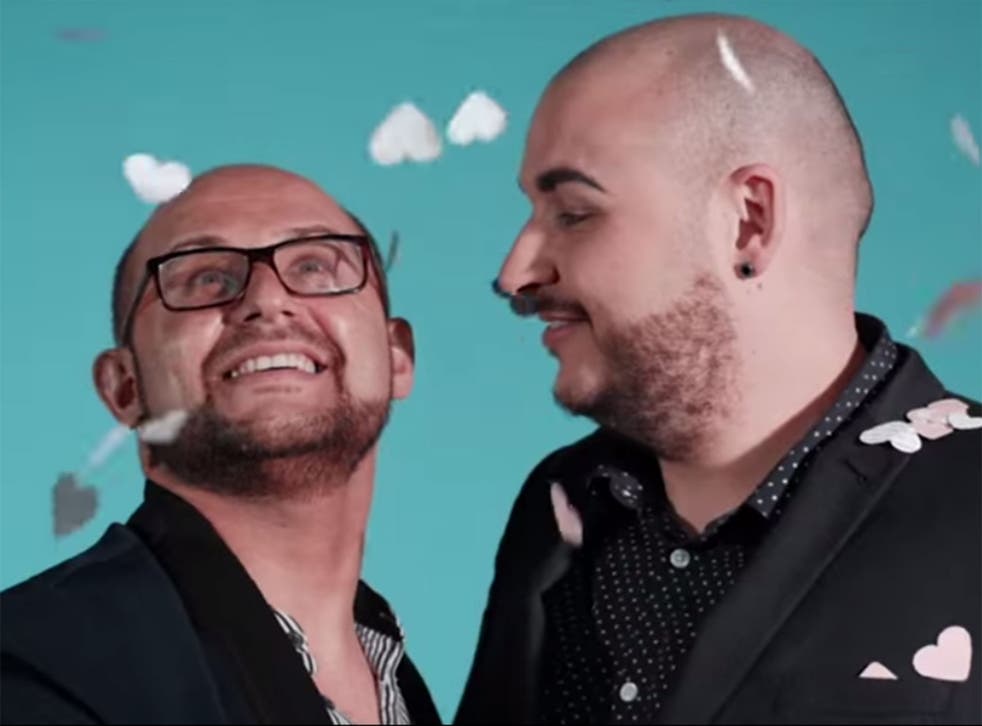 'A Shred of Decency' campaign takes anti-gay leaflets and turns them into wedding confetti ahead of Ireland's marriage equality referendum
The company is proud to produce 'confetti made from 100% recycled lies'
Loulla-Mae Eleftheriou-Smith
Wednesday 08 April 2015 13:18 Comments
As the Republic of Ireland gears up for its May referendum on marriage equality, a paper company in Dublin has decided to publicly take on the negative output of anti-gay campaigners and turn their messages into a positive symbol.
Daintree Paper has launched a campaign called 'A Shred of Decency,' which takes leaflets containing misleading and damaging anti-gay rhetoric aimed at persuading people to vote against the legalisation of same-sex marriage in the referendum, and turns them into wedding "confetti made from 100 per cent recycled lies".
The packets of heart-shaped confetti cost €5 and the money is donated to the Yes Equality campaign.
Speaking to The Independent, Daintree Paper manager Nichola Doyle said the shop has had orders from all over the UK since the campaign launched on Tuesday, and from couples as far as the US and Australia overnight.
"There's a whole minority of people spreading hate and we wanted to counteract it with something," Doyle said, who has been delighted by the messages of support the company has received from people across the globe.
Two of the anti-gay campaigns that sparked the idea were from group No Way Ireland Is Gay, which has been sending postcards to students across Ireland with the claim: "Jimmy Savile, Glitter and Harris all propagated Homosexual 'marriage'," and from the Alliance for Defence of Family and Marriage (ADFAM) group for their unscientifically-based "research" that claims homosexuals "contract cancers earlier in life" and their messaging over family-based issues.
"ADFAM have come out with 'research' behind their leaflets which are pretty atrocious," Doyle said, "saying that children who are adopted by gay couples are 50 times more likely to die of injuries inflicted on them.
"I live in Dublin city centre so there's people in the streets handing them out – I wouldn't want my child reading the stuff written on there."
Doyle said she and her colleagues had been collecting the leaflets for some time, and already has 500 batches of hand-made confetti ready to go.
The company is hoping to raise money for the Yes Equality campaign as part of its work, the ultimate aim of 'A Shred of Decency' is to stop the anti-gay protesters from printing these messages altogether, Doyle said.
Register for free to continue reading
Registration is a free and easy way to support our truly independent journalism
By registering, you will also enjoy limited access to Premium articles, exclusive newsletters, commenting, and virtual events with our leading journalists
Already have an account? sign in
Join our new commenting forum
Join thought-provoking conversations, follow other Independent readers and see their replies