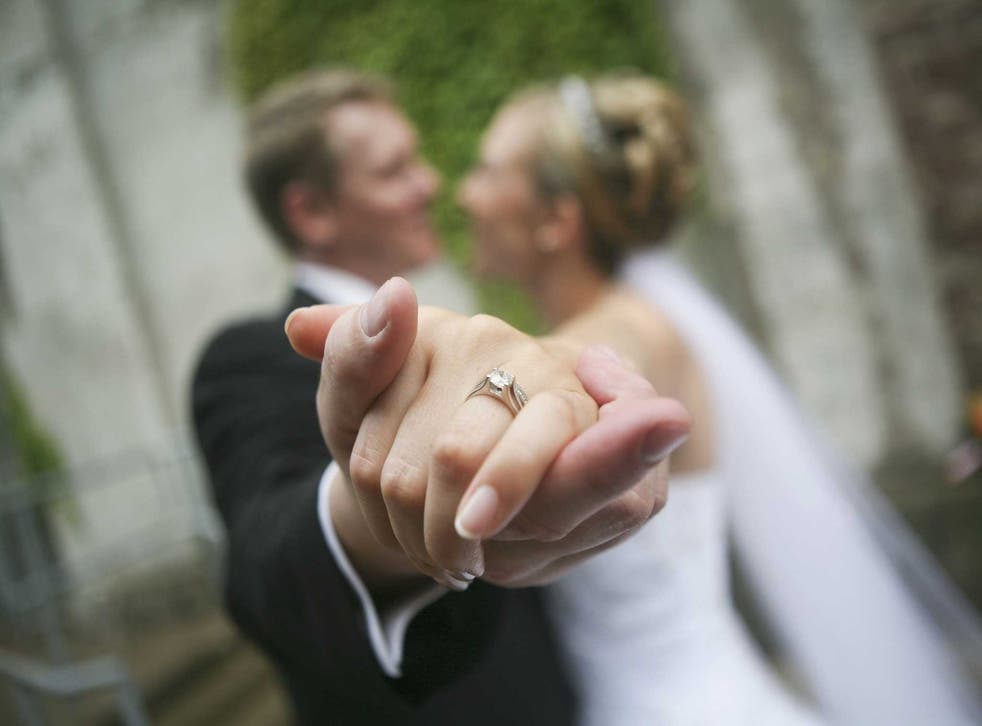 The first dance arms race: The rise of cool songs and elaborate marital choreography
What do you know about the band Lonestar? Unless you're a regular watcher of the Country Music Awards, it's probably somewhere between nothing and that they likely come from Texas, the Lonestar State. You probably also know their song "Amazed", if you've been to a handful of weddings in the last decade.
A survey of 2,000 wedding filmographers by PRS in 2009 found that "Amazed" was the most popular first dance song at British weddings, followed by Aerosmith's "I Don't Want to Miss a Thing"; Shania Twain's "From This Moment On"; Bryan Adams's "Everything I Do..." and Take That's "Rule the World". Dire choices, all.
It's perhaps in response to that aching wound of banality that the First Dance Arms Race (FDAR) has emerged.
The FDAR has two distinct strands. The first involves couples choosing increasingly personal and more obscure tracks. So instead of relying on the DJ to chuck on Keating's "When You Say Nothing At All", it all gets a bit more 6 Music. A quick survey of pals offered up "Radar Detector" by Darwin Deez; "Chinese Children" by Devendra Banhart and, er, "Bump N' Grind" by R Kelly. From here, the only logical next step may be Shostakovich. (My favourite FDAR moment involved some friends who allowed their guests to vote on a song. They chose "Bonkers" by Dizzee Rascal. The groom remains saddened that they didn't choose "La La Love You" by Pixies. That's democracy for you, pal)
The other, possibly pernicious, tine on the fork of the First Dance Arms Race is the elaborate first dance routine.
You've almost certainly witnessed one of these. In a way of avoiding the exposure of a lack of genuine dance skills, the happy couple instead reveal an elaborate comic dance routine. Predictably, YouTube is littered with them. It's the FDAR equivalent of those wildly public engagement videos (flashmob on a train, flashmob in a shopping centre, flashmob in a DIY store –lots of flash, lots of mobs). Some are quite fun, most make you want to retrospectively lend them a copy of Pet Sounds and make them shuffle along aimlessly to "God Only Knows" like in the good old days.
A routine by a French couple with six million hits gives you a general idea of how it works. The couple start dancing to something soppy and then – whoa – the music stops or skips and a new song, usually "Everybody Dance Now" by C&C Music Factory kicks in and the novelty routine starts.
For me, it's a no. Learn a basic waltz, choose a good song, dance for a verse and a chorus, invite the family in and then get back to the bar. The Comprehensive Nuclear-Test-Ban Treaty to the modern First Dance Arms Race dance.
Register for free to continue reading
Registration is a free and easy way to support our truly independent journalism
By registering, you will also enjoy limited access to Premium articles, exclusive newsletters, commenting, and virtual events with our leading journalists
Already have an account? sign in
Register for free to continue reading
Registration is a free and easy way to support our truly independent journalism
By registering, you will also enjoy limited access to Premium articles, exclusive newsletters, commenting, and virtual events with our leading journalists
Already have an account? sign in
Join our new commenting forum
Join thought-provoking conversations, follow other Independent readers and see their replies