Married couple realise their paths crossed 11 years before they met thanks to photo
Both were visiting May Fourth Square thanks ot their mothers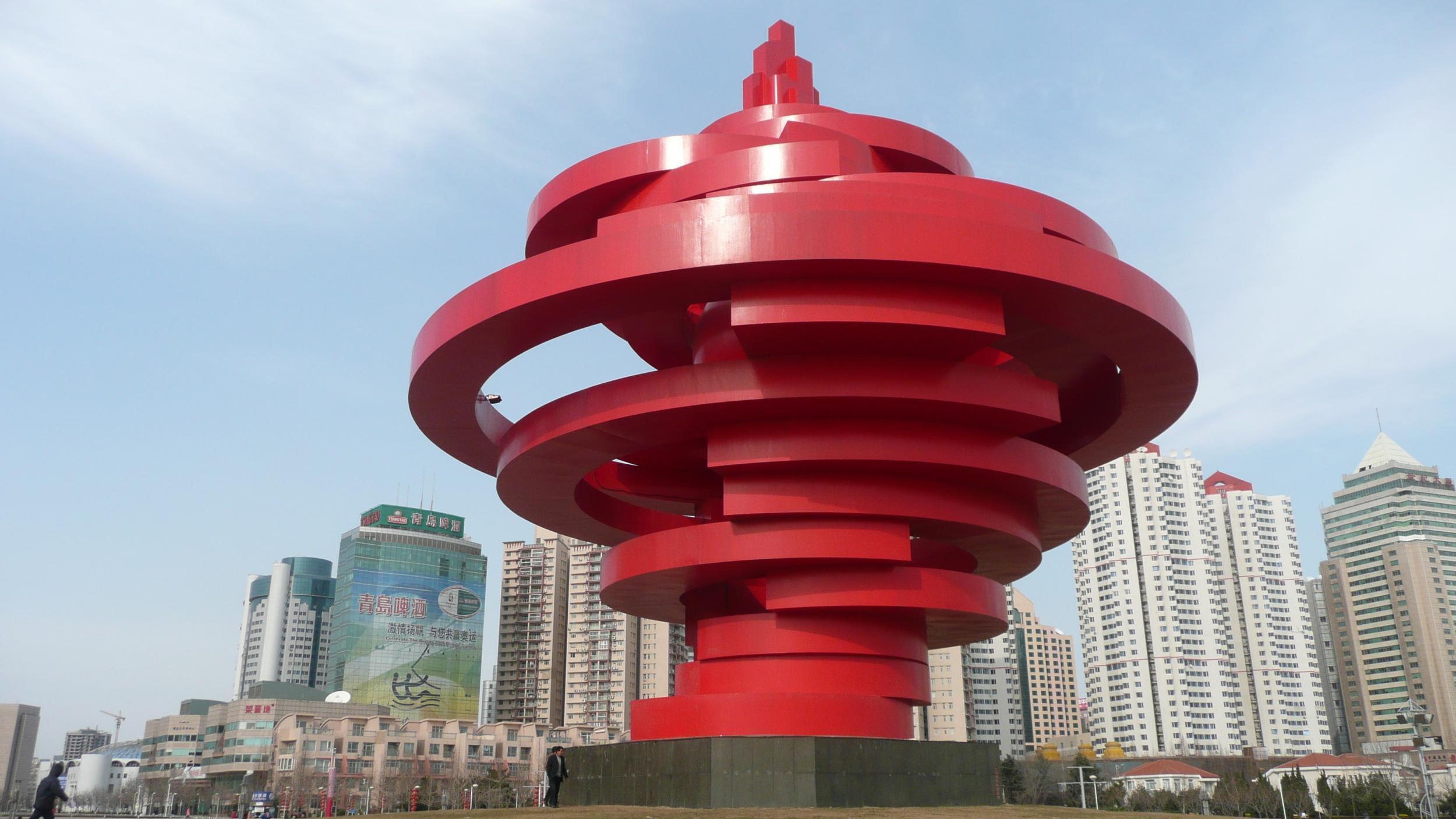 A married couple in China have realised their paths crossed 11 years before they met when the husband appeared in the background of a picture of the wife.
Mr Ye and his wife Ms Xue were both visiting May Fourth Square in Qingdao, China and had pictures taken of themselves at the same time.
As Ms Xue poses for her photo, a man posing for his own photo can be seen in the background.
Little did Ms Xue know, however, that that man would later become her husband.
The couple, who have twin daughters, met and fell in love in 2011 in Chengdu, but it was in July 2000 that their paths first crossed, unbeknownst to them until this month when Mr Ye was looking through old photographs in a family album.
Mr Ye was trying to work out whether his daughters most resembled him or his wife, so on a visit to his mother-in-law's house, he decided to rifle through an old photo album.
It was then that the discovery was made.
And in another strange twist of fate, it emerged that both Mr Ye and Ms Xue had been visiting the square thanks to their mothers.
Mr Ye was with a tour group but was only there because his mother had fallen ill with appendicitis after booking the trip so he had stepped in to take her place.
Ms Xue was actually there with her mother, who was recovering from an operation three months earlier and decided to go on a relaxing trip to the city.
And Mr Ye says as soon as he saw the photo, he recognised himself and was then able to find his own photo to prove his point.
"I heard her mention before that she had been to Qingdao, while I also went to Qingdao and took pictures at the May Fourth Square. We didn't know it yet," Mr Ye told Sina News.
"When I saw the photo, I was taken by surprise and I got goosebumps all over my body... that was my pose for taking photos. I also took a photo, it was the same posture (as captured in Ms Xue's photo), just from a different angle."
After Mr Ye shared the images on social media, the story quickly went viral, with many people expressing their delight at the strange twist of fate.
Mr Ye says the square will now hold special meaning for the family, and he hopes to return soon with his children.
"It seems that Qingdao is certainly one of the most special cities (for us)," he said. "When the children are older, we will go to Qingdao again and the family will take a photo again."
Join our commenting forum
Join thought-provoking conversations, follow other Independent readers and see their replies