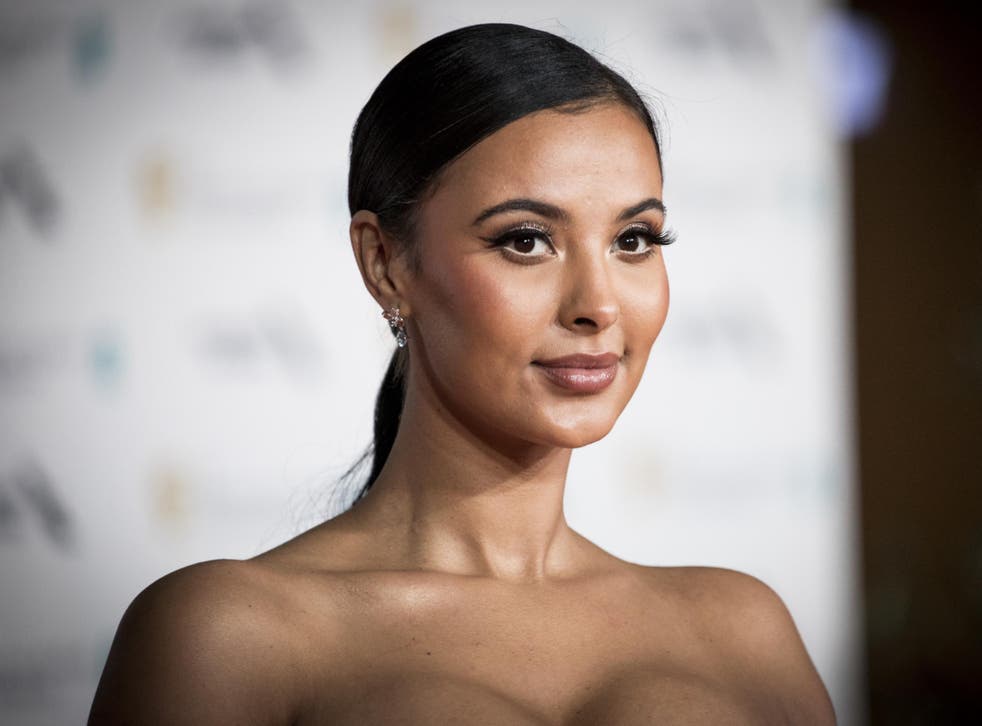 Maya Jama says public reaction to her Stormzy breakup was sexist
'I used to think that sexism was dying out,' says broadcaster
Maya Jama has spoken out about the public reaction to her breakup with Stormzy, from whom she split in 2019 after four years together.
Speaking on the BBC's "The Reality Tea" podcast, the broadcaster and DJ explained how she thought people treated her differently post-breakup because she was a woman.
Jama said: "I used to think that sexism was dying out, and then now and recently as well, especially, I'm like, it's still so loud. A guy can do one thing and get one reaction and a girl can do something and be like the wicked witch of the world. [sic]
"You just have to rise above it a little bit and just take it as it is. And try and speak out as much as you can. Like hang on a minute, question your actions.
"And I think for men as well, just to be like, would I have the same reaction if she was a boy and had a willy maybe not."
Her comments came as the 25-year-old said she felt judged for her "excitable" personality on social media in the wake of the split, particularly by people who had only just started following her.
"So like they might have known who I was, but they didn't actually watch my page," she explained. "And then they've just started following me and they're like, 'Rah like she's super excitable and she's super energetic despite going through this.' And they're like, 'There's no way someone could be like that and actually.'"
"It's like you're not going to be satisfied until I'm in my Insta live crying with a glass of wine. Like you really want to see pain. Like I'm sorry, but you're not going to get it from me."
Jama went on to say that "everyone handles things differently".
"Like just because one person will stay inside and cry during the break-up, the other person, it might have been the right time, like they might have needed that to happen and been really happy about the situation and then you're not going to have the same reaction.
"So I just think, yeah, the internet is bl**** weird and everyone will come to their own assumptions about things. But yeah, I found it kind of amusing."
Couples on the Met Gala 2019 red carpet

Show all 19
As for how Jama dealt with it, she explained that she just had to ride it out. "It's weird though," she continued. "It is a weird one because the facts are, no one actually knows when it happened.
"They've just found out something cause the internet finds out what everybody else does."
Jama also addressed rumours that she was meant to be the replacement host for Caroline Flack on ITV reality show Love Island. Laura Whitmore has taken the role.
"You're just kind of like, 'Oh, that's nice.' It's a nice feeling that people want you to do something. And it's nice that people trust that you would be good at doing your job on such a big platform, so it's flattering and that's yeah. That's that. But I think both of them do an incredible job. I think Caroline's an OG and I think Laura's smashing it on this season.
"You're always going to have public opinions, people are going to have their favourites, people are going to dislike you sometimes. Also online is so fickle."
Register for free to continue reading
Registration is a free and easy way to support our truly independent journalism
By registering, you will also enjoy limited access to Premium articles, exclusive newsletters, commenting, and virtual events with our leading journalists
Already have an account? sign in
Register for free to continue reading
Registration is a free and easy way to support our truly independent journalism
By registering, you will also enjoy limited access to Premium articles, exclusive newsletters, commenting, and virtual events with our leading journalists
Already have an account? sign in
Join our new commenting forum
Join thought-provoking conversations, follow other Independent readers and see their replies