Men more likely to exaggerate number of sexual partners, study finds
The differing views of men and women on casual sex was also a factor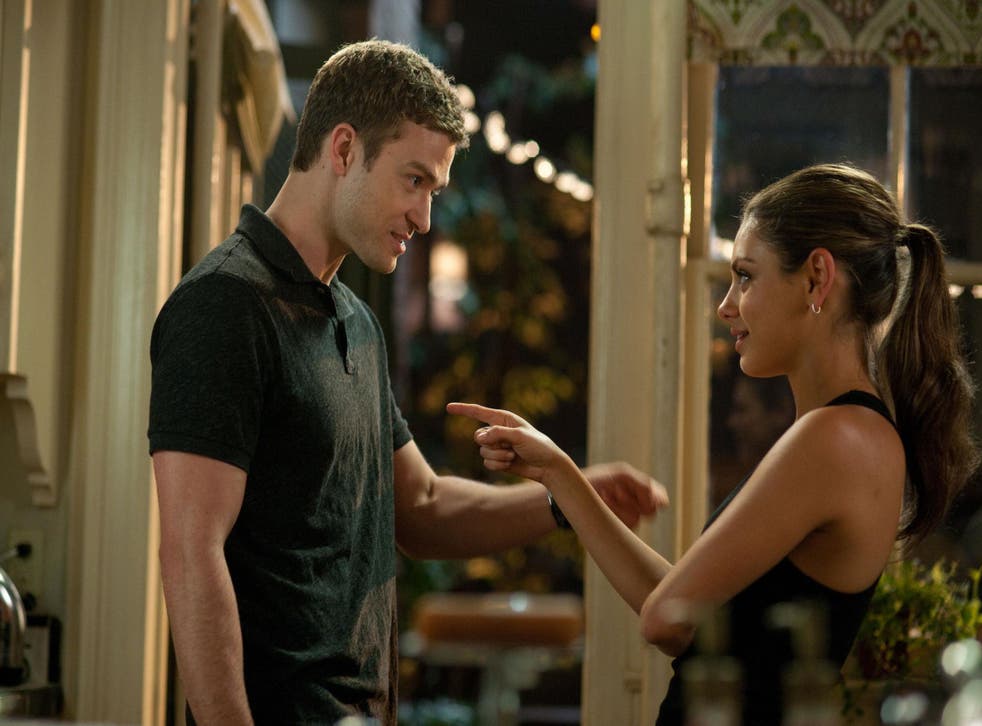 There comes a time in many relationships when the question of how many people each person has slept with crops up in conversation.
While on average men in opposite-sex relationships reportedly have a higher number of sexual partners than women, it seems that they may be prone to exaggeration when remembering their past bedroom encounters.
A new study has claimed that men are more likely to estimate the number of people that they've had sex with, which is why their numbers may surpass those of women.
On the other hand, women are more likely to recall the exact number of people that they've slept with.
Researchers from the University of Glasgow decided to explore the disparity between the number of sexual partners men and women claim to have had with members of the opposite sex.
The team assessed data from the National Survey of Sexual Attitudes and Lifestyles (Natsal-3), a sample survey of 15,162 Britons, which found that men had an average of 14 sexual partners and women had an average of seven following interviews conducted with individuals aged between 16 and 74 from September 2010 to August 2012.
The study, which was published in The Journal of Sex Research, came to the conclusion that there were three main reasons why the men polled had approximately double the number of partners than the women.
Love Island: best moments of the 2018 series

Show all 92
The first was that the men had a greater tendency of reporting "extreme values", meaning that they exaggerated their figures rather than providing definite amounts.
This was implied in the data due to the inclination of the male participants with higher numbers of sexual partners to pick round numbers when asked about their total figures.
Secondly, the women preferred to count the exact number of people that they'd slept with, which is why their answers were more accurate.
Lastly, the men and women were found to have differing stances on casual sex.
Banned Chinese advert shows woman drinking alcohol to become less shy about sex
Women were less likely to describe one-night stands as "not wrong at all", which could have consequently led to some of them omitting people who'd they'd slept with on one-offs from their final counts.
The research team, which was lead by Dr Kirstin Mitchell, senior research fellow in the MRC/CSO Social and Public Health Sciences Unit at the University of Glasgow, has stressed the importance of being aware of one's number of sexual partners as a matter of health.
"Accurate reporting of sexual partners is crucial to a wide range of sexuality research, including measuring trends in sexual behaviour assessing individual risk of sexually transmitted infections (STIs) and estimating the rate and modeling the impact of STI/human immunodeficiency virus (HIV) transmission in a population."
In June, contestants on Love Island were criticised for "sex shaming" following a challenge where they had to guess how many people they'd each slept with.
Register for free to continue reading
Registration is a free and easy way to support our truly independent journalism
By registering, you will also enjoy limited access to Premium articles, exclusive newsletters, commenting, and virtual events with our leading journalists
Already have an account? sign in
Register for free to continue reading
Registration is a free and easy way to support our truly independent journalism
By registering, you will also enjoy limited access to Premium articles, exclusive newsletters, commenting, and virtual events with our leading journalists
Already have an account? sign in
Join our new commenting forum
Join thought-provoking conversations, follow other Independent readers and see their replies