Millions of British couples 'cannot remember the last time they went on a date together'
It's true - a regular 'date night' does help keep couples together, and dinner 'à deux' works best of all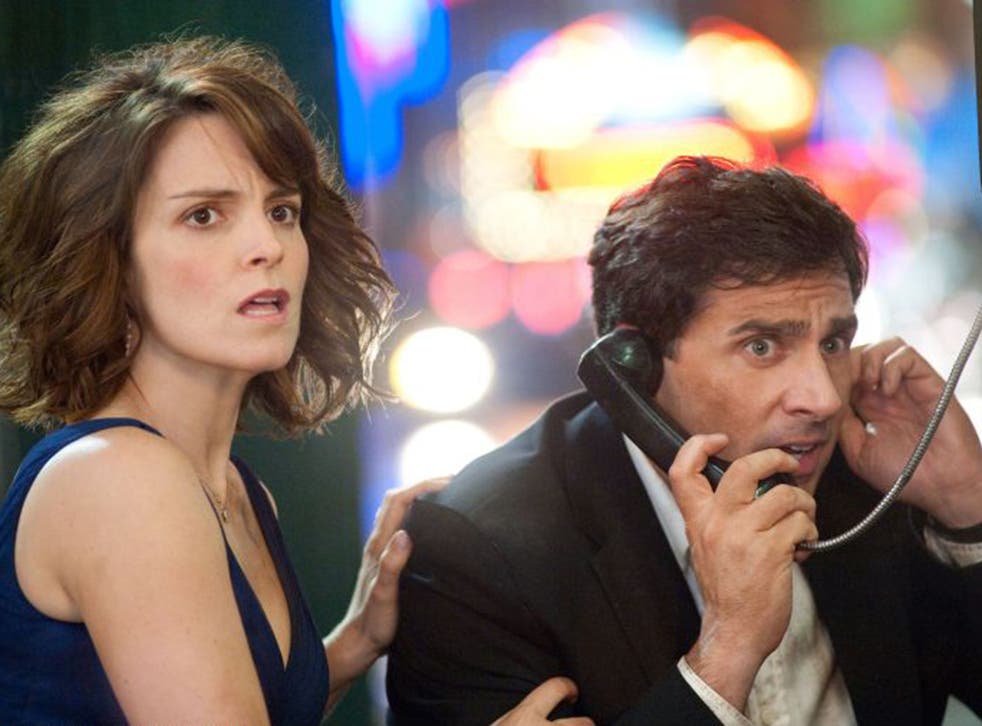 Millions of couples across the country cannot remember the last time they went on a "date" together and almost one in five people in relationships only manage to do so twice a year.
By neglecting regular date nights, they could be risking their relationships because the majority of couples (78 per cent) believe they are less likely to split up if they make time for each other, according to a new survey by OnePoll.
Yet despite the widespread belief that date nights are good for a relationship, more than one in three (39 per cent) of Britons cannot remember the last time they went out with their partner.
Relationship experts are urging couples to ensure that they have regular date nights to increase the chances of staying together.
Two-thirds of Britons who are in a relationship do not have a regular night out with their partner, and just one in 20 have a designated date night with their other half.
Almost a fifth only manage to coordinate a date night once every six months, and one in 10 admits to never going out with their partner.
When couples do spend quality time together, unsurprisingly, dining out is the most popular option. Most of those who regularly eat out together (69 per cent) report feeling happier and less likely to separate, according to the poll of 1,000 Britons in relationships conducted this month.
Commenting on the findings, Arabella Russell, a Relate counsellor, said: "With the hustle and bustle of everyday life, it's all too easy for couples to miss out on those special nights together. But it's important to acknowledge how restorative and beneficial spending regular quality time together can be."
Ms Russell, who is also a member of the British Association of Counselling and Psychotherapy, added: "You don't necessarily need to be regimented to a specific night each week, but having a date night is an essential investment in the well–being of a relationship.
"A date night is about showing your commitment to the relationship and carving out some time to spend together. It's also about having fun and bringing the romance back – it can be a really enriching experience."
Love and sex news: in pictures

Show all 31
When it comes to what couples most enjoy doing on date nights, eating out together somewhere special is cited by more than half (56 per cent). But around four in 10 couples counted staying in with a takeway meal among their date options.
Going to the cinema is also a popular option, but watching football matches or other sporting events is the least attractive option. Fewer than one in 20 couples opt for this.
Yet couples wanting to spend quality time together have several obstacles to overcome – financial problems, long working hours, and lack of energy are the most commonly cited drawbacks.
The majority of couples (66 per cent) claim that the quality of their relationship improves when they do make time for each other by going on a date night.
And almost half (49 per cent) of those who go out with their partners at least once a week are "very happy" in their relationship and less likely to divorce.
One in seven of new parents feels particularly time poor, according to the research. And long-term married couples are the least likely to make time for a regular night out, with one in four of those married for more than 10 years not seeing the need.
Joe Steele, chief executive of Bookatable , the restaurant booking website that commissioned the research, commented: "It's amazing how many couples forget to clear their schedule and just treat themselves to a night out with their other half. But it's clear to see from our research that those couples who do make time for one another regularly really see a difference in the quality of their relationship."
"Eating out is such a great way to spend quality time together and reconnect.
"I think it is true that the couple that eats together stays together. There are so many fantastic restaurants out there, both old and new, which are just waiting to be discovered."
'If it's a weekend, we make the date last a whole day'
Karolis Jasinskas and Sandra Janulyte, both 28, have been married for a year.
"We like to go on date nights because first and foremost we are each other's best friend and we like to spend time together," he says. "We also have busy day jobs. Going out together is our way of regrouping as a couple and treating each other to something special ... If it's a weekend, we make the "date" last the whole day ... see where [it] takes us – which could be coffee-tasting, an exhibition or a lovely restaurant. As we live in London, good weather and picnics in a park are a luxury. If it's raining, we grab a board game and a glass of bubbly, or go to the cinema."
Jonathan Owen
Register for free to continue reading
Registration is a free and easy way to support our truly independent journalism
By registering, you will also enjoy limited access to Premium articles, exclusive newsletters, commenting, and virtual events with our leading journalists
Already have an account? sign in
Register for free to continue reading
Registration is a free and easy way to support our truly independent journalism
By registering, you will also enjoy limited access to Premium articles, exclusive newsletters, commenting, and virtual events with our leading journalists
Already have an account? sign in
Join our new commenting forum
Join thought-provoking conversations, follow other Independent readers and see their replies