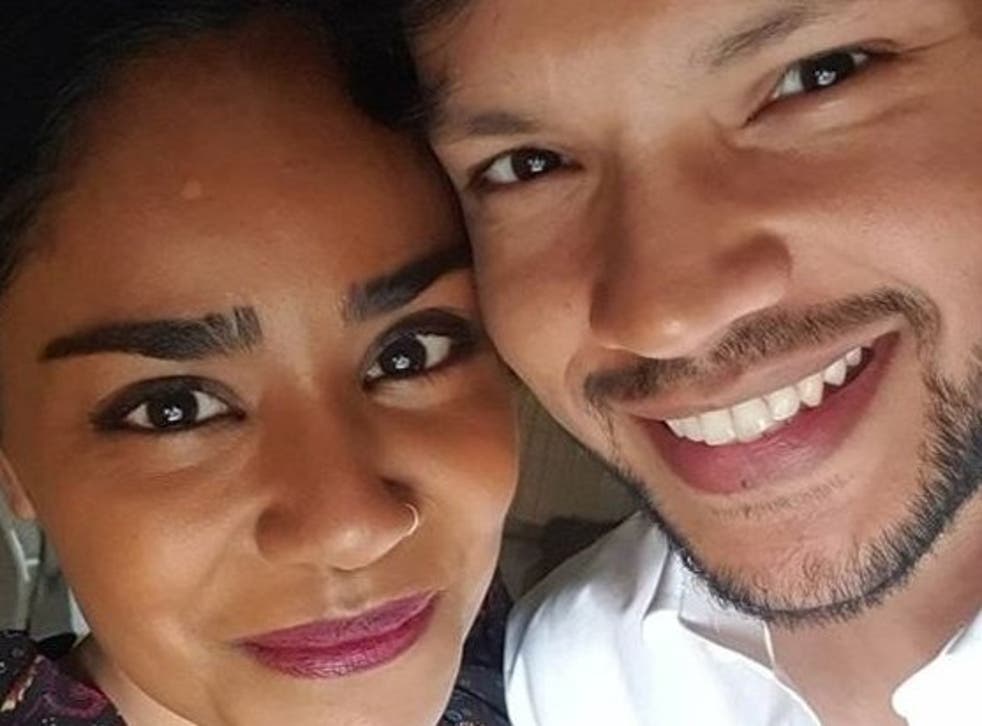 Bake Off's Nadiya Hussain and husband renew wedding vows 14 years after arranged marriage
'I do. I always will. I would do it all over again'
Great British Bake Off winner Nadiya Hussain has renewed her wedding vows with her husband, almost 14 years after the couple tied the knot with an arranged marriage.
In the summer of 2005, Hussain married her husband, Abdal, in a traditional Muslim ceremony in Bangladesh at the age of 19. She had only met him once before earlier that year.
She opened up about her marriage in a 2016 interview with Good Housekeeping magazine, saying: "I didn't know my husband, and then we had two children, and then I fell in love with him."
More than a decade after their first wedding, the couple have exchanged their vows once more and have shared a series of photos of the festivities on Instagram.
"Nothing fancy just love," Hussain wrote in the caption.
"No frills. Just us. We did it again.
"I do. I always will. I would do it all over again."
Her husband responded to her message, writing: "You can't run away from me now. I love you to infinity and beyond."
The couple have three children together: a daughter called Maryam and two sons called Musa and Dawud.
They celebrated their special day by signing a wedding certificate and enjoying a colourful wedding cake adorned with macarons and mini cupcakes.
The 2015 Bake Off winner wore a silver and rose gold double-finger Swarovski ring to mark the occasion.
Fans of the Bake Off winner have been sending the couple messages of congratulations on social media.
"That's a beautiful thing. All the love you two special ones," radio presenter Zoe Ball wrote on Instagram.
"OMG this is beautiful! I love the idea of renewing your vows. The marriage evolves with you - celebrate it," fashion designer Amena Khan commented.
Support free-thinking journalism and attend Independent events
Hussain has previously stated that she doesn't think her three children will "need" her to help them find spouses in future.
The baker recently revealed she often feels as though she has additional pressure to prove herself due to the fact she's a dark-skinned Muslim woman.
Speaking with Jonathan Ross on his talk show in November 2018, she explained that it's "really hard for me to be where I am and do what I do".
"Everything that could go wrong, can go wrong for me because I'm brown, and I'm a woman, and I'm a Muslim, so every time I try and do something there is always that element of, 'You have to prove yourself'," she said.
Join our new commenting forum
Join thought-provoking conversations, follow other Independent readers and see their replies