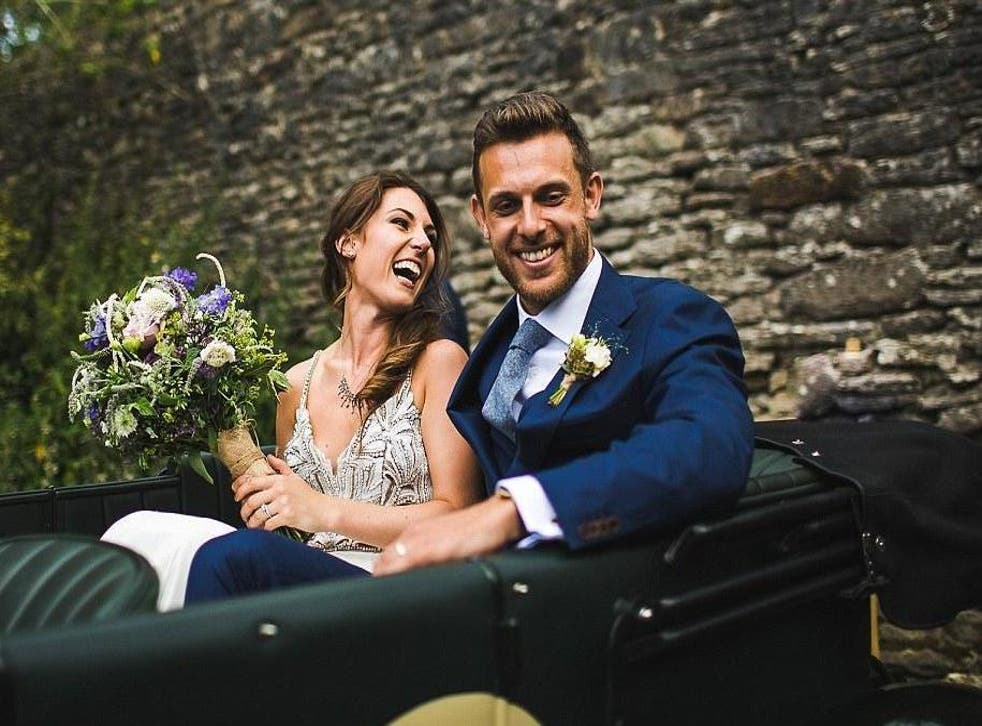 Newlyweds discover they were childhood sweethearts two decades later
Heidi and Ed Savitt had a 'holiday romance' as children
A newlywed couple have recently discovered that they used to be childhood sweethearts, much to their surprise.
Heidi Savitt (née Parker) and Ed Savitt tied the knot this summer in Derbyshire.
The couple, who now live in London, met at Newcastle University in 2011 when Ed was studying Psychology and Business and Heidi was studying Economics and Management.
Their first (supposed) encounter occurred when Ed messaged Heidi asking her how to use the tumble dryer in his student accommodation, as she had been the previous tenant.
Four years after the two began dating, they went for dinner with both of their mothers in south-west London.
Tinder couple whose 3 years of messages went viral debriefs on first date in Hawaii
Heidi's mother, Kay Parker, happened to mention that Heidi had a holiday romance with a boy called Ed when she was six years old.
While Ed's mother, Fiona Savitt, was shocked at the coincidence, none of them thought too much of it.
It wasn't until two weeks later, when Kay was rummaging in the attic, that she came across a photo of her daughter with a boy from their family holiday to Turkey in July 1997.
Kay instantly recognised Heidi's childhood suitor as none other than her current boyfriend Ed, now the owner of DropShot Coffee in Southfields.
"When my mum found the first photo of us she sent it to me and I was stunned. I actually had to lie down!" Heidi told The Independent.
"Ed's family then dug out their photo album from the same holiday and found about five other photos of us together and with our siblings too. It was unbelievable!"
Heidi and Ed had been inseparable while on holiday in the 90s, holding hands the majority of the time.
When they starting going out as young adults, both of them knew that they would end up marrying one another.
Tinder is reinforcing ancient mating habits, study finds
Heidi and Ed wed this August at Haddon Hall, a beautiful manor house that was originally built in the 12th Century.
Heidi couldn't believe that she and her husband had found each other and fallen in love so many years after initially meeting as children.
"We had been together for four years when we found out so it's mad to think we might never have known," Heidi said.
"People keep telling us that it must be fate and that it's like the plot of a movie!"
Join our new commenting forum
Join thought-provoking conversations, follow other Independent readers and see their replies