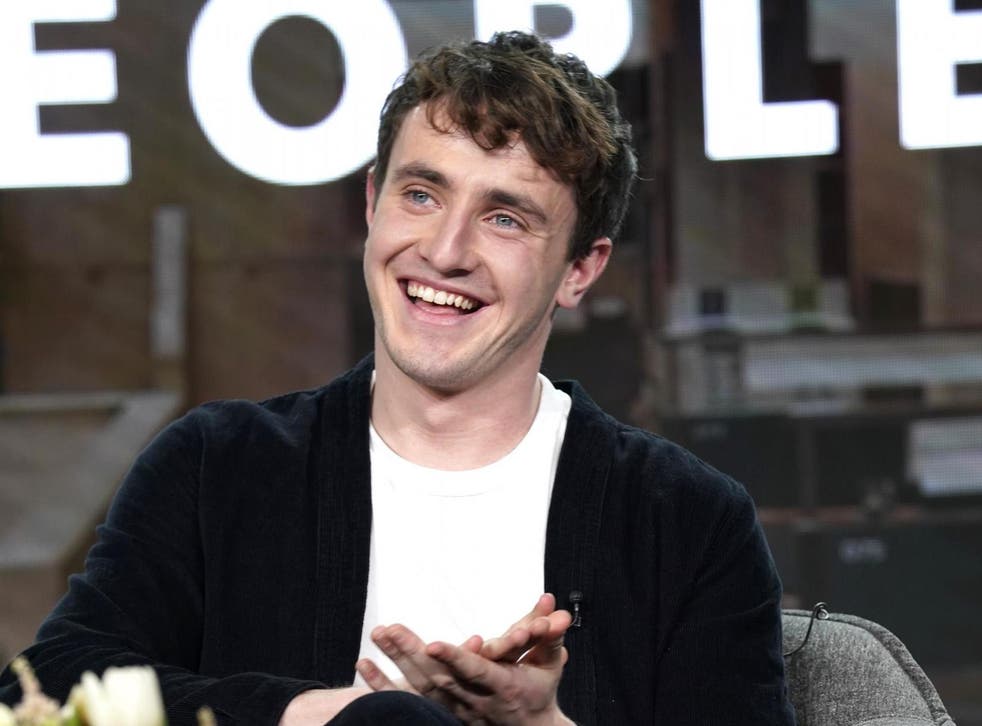 Paul Mescal felt 'objectified' after Normal People
'I daren't read some of the intense DMs I receive,' says actor
Paul Mescal has said that he felt "objectified" after BBC's Normal People.
The Irish actor, who plays Connell in the series, said it was to be expected due to the number of sex scenes that he and his co-star Daisy Edgar-Jones did for the show.
"It's to be expected, given the intimacy of my scenes, but it doesn't make it easier," he told Elle.
Mescal went on to suggest that he has been sent some illicit messages on Instagram.
"I daren't read some of the intense DMs I receive. But it's not enough to put me off the industry."
Shortly after the programme aired, such was Mescal's popularity that memes about the chain he wore on the show went viral.
Connell's chain now has its own Instagram account – and it has more than 187,000 followers.
"The power of Connell's chain was completely unexpected," the 24-year-old said.
"And a bit frightening! It became this totemic being that lived outside the show."
Both Mescal and Edgar-Jones are included on Elle's annual Movers and Shakers list, which celebrates new cultural leaders and game-changers.
Other names included on the list are Premier League footballer, Marcus Rashford, who led the campaign that prompted the government U-turn on free school meals, and the author Bernadine Evaristo, who became the first black woman to be awarded the Booker Prize for her novel Girl, Woman, Other.
Speaking to the publication, Edgar-Jones opened up about her famous fringe.
"I owe everything to my fringe," she teased.
"In true break-up style, I got it after being devastated about a role I didn't get.
"Then I landed parts in War of the Worlds and Normal People. My flatmate had to cut it during lockdown – it was a lot of pressure."
Join our new commenting forum
Join thought-provoking conversations, follow other Independent readers and see their replies