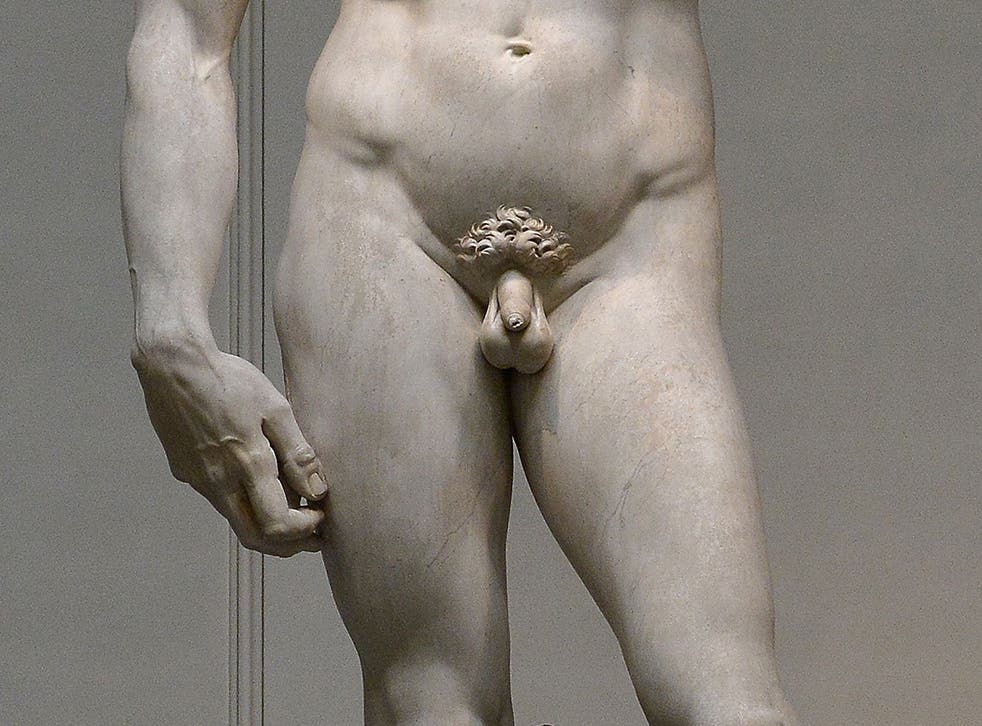 Penis size study: what's 'normal' anyway?
Scientists have measured thousands of penises in order to find out what is a "normal" size. And would you believe it, the research says the average size of an erect penis is 5.2".
Lead author Dr David Veale, from King's College London's Institute of Psychiatry, Psychology and Neuroscience, said: "We believe these graphs will help doctors reassure the large majority of men that the size of their penis is in the normal range".
The real question is: does this reassure anyone - or is it at all helpful?
As a guy who's spent a lot of his life in deep anxiety about penis size, it's always been hard to know what to believe. There are so many different views, and arguments over the quality and interpretation of the data.
And what does it matter to me if I'm 'only' 1.2" below average, not 1.8" as I was yesterday? All I really get to take from this is that yet more years of intensive research have proved that I'm smaller than average. Thanks.
The researchers might hope this new analysis will help men who suffer size anxiety, and perhaps for some guys who are in the 'normal range', it will. But what about those of us outside of this?
Graham Goddard, who like me suffered size anxiety growing up says: "No matter how much research you do to find the new average, yours probably won't get any bigger - we get what we're given chaps, chin up and be happy."
Carl Chamberlain, whom as far as I know has never suffered size anxiety, says: "Thank goodness! I've never wanted to be special. What each of us has is always going to be special, and normal, at the same time".
Christine Adams brings a very useful and insightful female perspective: "It's still an obsession with size. While it may reassure some men, I think the emphasis should be on celebrating the difference rather than fixating on what's 'normal'."
Erotic images through the ages

Show all 11
Sarah-Jane Miller adds: "Who goes around measuring these things? A doctor? Or...teenagers?" Again reinforcing the point that this kind of obsession isn't actually healthy.
On a positive note, Karl Gaskell tells us: "If the study results in better, more comfortable forms of contraception which increases use, and thereby reduces unwanted pregnancy and STDs, the time and money will be well-spent," and I too welcome all opportunities to open sensible debate and conversation about this.
That this statistical view of humanity tries to say that 'normal' is any range that includes the huge majority of us (i.e. within 2 StdDevs of the average), however, feels dangerous. Guys with anxiety in 'the normal range' often don't get taken seriously and don't get the help they need. 'Normal' is also quite offensive. It means guys outside that range are implicitly thought of as being 'abnormal' - which isn't at all healthy.
But we also have to ask ourselves, with so many people on the planet, how do we manage to preserve our sense of identity, our individuality, our humanity? The only way to achieve this is to recognise, and celebrate, the things that make us unique. Whether that's a crooked nose, a rounded belly, or a small penis.
This constant comparison and emphasis on 'normal' forces us to reject the very things that make us special. It prevents us from learning to love ourselves. And that prevents us from learning to love others. Personally, I'd rather be anything other than normal, or average, or mundane. Viva la difference. Infinite variety and diversity is the very thing that has made us a successful species.
*With thanks to Graham, Carl, Christine, SarahJane and Karl - all of who are helping in the creation of The Big Small Penis Party
Register for free to continue reading
Registration is a free and easy way to support our truly independent journalism
By registering, you will also enjoy limited access to Premium articles, exclusive newsletters, commenting, and virtual events with our leading journalists
Already have an account? sign in
Join our new commenting forum
Join thought-provoking conversations, follow other Independent readers and see their replies