LIFESTYLE FEATURES
'It can feel like you've lost a limb': The psychological impact of losing a partner you've been with for decades
As the Queen enters a period of mourning following the death of her husband of 73 years, the Duke of Edinburgh, Olivia Petter examines what can happen after you lose a long-term partner
Sunday 11 April 2021 15:37 Comments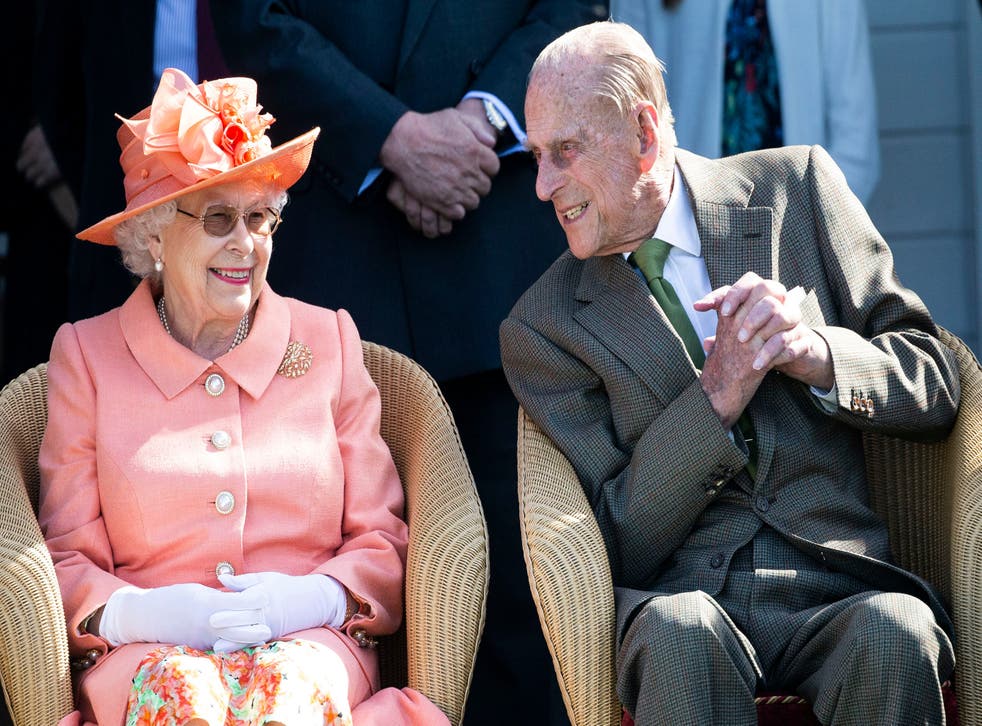 Leer en Español
Dealing with the death of a partner is one of life's toughest obstacles. And yet, it's something that many will experience at some point in their lives. This week, the nation was reminded of that stark reality when it was announced on 9 April that the Duke of Edinburgh had passed away at the age of 99, leaving behind his wife of 73 years: the Queen of the United Kingdom. 
Royalty or not, losing a partner after decades of them being your "strength and stay", as Her Majesty described the duke, is devastating for anyone. Members of the royal family have also made this point, with the Duke of York saying that Philip's death has "left a huge void" in the Queen's life. "I feel very sorry and supportive of my mother," he added, "who's feeling it probably more than everybody else". His comments come after the Queen's daughter-in-law, the Countess of Wessex, told reporters "the queen has been amazing" as she held back tears.
Coming from a family that is globally renowned for its "stiff upper lip", those comments alone offer an insight into the extent of the Queen's sense of loss. And it's no wonder. Clinical psychologist at The Summit Clinic, Marc Hekster, says much of the significance of losing a partner after such a long time together is "due to issues of deep mutual dependency".
When you've been with someone for such an extended period of time, you begin to form what Hekster terms a "symbiotic" relationship whereby a couple can understand one another at an "unspoken" level. This is compounded by overcoming hurdles together, whether it be financial issues, family difficulties, or career hurdles. As well as traumas; death, injury and loss, all of which inevitably makes you closer, and possibly more dependent on one another.
Although in life this closeness strengthens a relationship, Hekster says it increases the feeling of loss when it is over. "This leads to a strengthening of rapport which can mean that when one partner dies, the loss can be experienced as the loss of part of yourself," says Hekster. "The surviving partner can feel lost as if a limb has been severed." This paradox is summarised by a quote reportedly used by the Queen herself at a 9/11 commemoration event in 2001 from the psychiatrist Colin Murray Parkes: "Grief is the price we pay for love". 
According to research by Murray Parkes, up to one third of adults dealing with bereavement will suffer detrimental effects on their physical or mental health, with roughly one in four widowers experiencing clinical depression and anxiety in the first year. Some studies have even found that a major loss can increase the risk of death from heart disease. The most well-known of these is takotsubo cardiomyopathy, aka "broken-heart syndrome", which is triggered by severe emotional or physical stress, such as the loss of a loved one.  
Famous examples have included Johnny Cash, who died less than four months after his wife June in 2003, and screenwriter Dennis Potter, who died a week after his wife Margaret, in 1994. It can happen to those in non-romantic relationships, too, as was largely believed to be the case for actor Debbie Reynolds, who died a day after her daughter, Carrie Fisher, in 2016.
That said, losing a long-term partner is a different kind of grief to that which is experienced after the loss of a family member. There are many more factors to consider. "This includes the idea of partnership, sexual love, and a history of life building," says Hekster. "It is the intensely personal nature of such a relationship that defines it as different from a relationship with a relative, this leads to many different factors involved in such a loss."
As for the grieving process itself, Hekster explains that it's common to feel disoriented, with the surviving partner feeling like they have lost their bearings. "They often feel despondent and hopeless without their 'other half'," he says, noting how the phrase is never more applicable to those in relationships that have spanned decades, such as the Queen's. "This is because the bereaved party feels as if a part of themselves is gone, so they will often look around to find the lost one, trying to bargain with the great powers around them to bring the lost person back."
There can be consequences to this, too, for some people when it comes to maintaining the other relationships in your life. "The bereaved person may feel that no one around them can understand or relate to the pain they're going through," says Hekster. "It is important that friends and family are able to remain available to the surviving party and not take the rejection personally."
When it comes to adapting to a life without your partner, this will be easier for some than others. "Common questions include: 'How will I deal with finances? How will I deal with managing my life? Who will look after me?'" The answers to these questions will depend on a number of factors, from your individual financial situation and the support available to you to whether or not you have children and the nature of your employment. 
It would be easy to look at the Queen and think she will have a simpler time than most, but royal experts have frequently spoken to the loneliness that encompasses the life of a monarch.
When Prince Philip did not attend the Queen's Trooping the Colour parade in June 2019,because of illness, royal biographer Angela Levin remarked on how "lonely" she appeared. "I felt a little sorry for her when she was in her coach because she was entirely on her own". 
On Sunday, former prime minister Sir John Major said that being a monarch puts you in "a very lonely position" whether you have a partner or not. He told BBC One's The Andrew Marr Show: "There are a limited number of people to whom [the Queen] can really open her heart, to whom she can really speak with total frankness, to whom she can say things that would be reported by other people and thought to be indelicate." It is reasonable to suggest that this isolation of the Queen's role as head of state could be felt all the more viscerally now. 
For those dealing with loss, as tempting as it might be, it's important not to try and push your partner to the back of your mind, notes Cruse, the  leading national charity for bereaved people in England, Wales and Northern Ireland. "Even if someone dies who we have been very close to, the memory of them does not die," the organisation notes on its website. "It can help to think of ways you can keep your partner as part of your life and that of your children if you have any. This might mean keeping a few special possessions, creating a memory box or special album of pictures, or organising a time for family and friends to come together and remember."
Most importantly, be kind to yourself, and remember that isolating yourself further from those trying to support you will only make matters worse. "For anyone grieving the loss of a long-standing relationship, one of the most important factors is for the survivor to look around them to others for help," says Hekster. "That, and to simply be patient with themselves."
For support and advice on coping with bereavement, visit Cruse Bereavement Care online here, or call their helpline on 0808 808 1677.
Register for free to continue reading
Registration is a free and easy way to support our truly independent journalism
By registering, you will also enjoy limited access to Premium articles, exclusive newsletters, commenting, and virtual events with our leading journalists
Already have an account? sign in
Join our new commenting forum
Join thought-provoking conversations, follow other Independent readers and see their replies