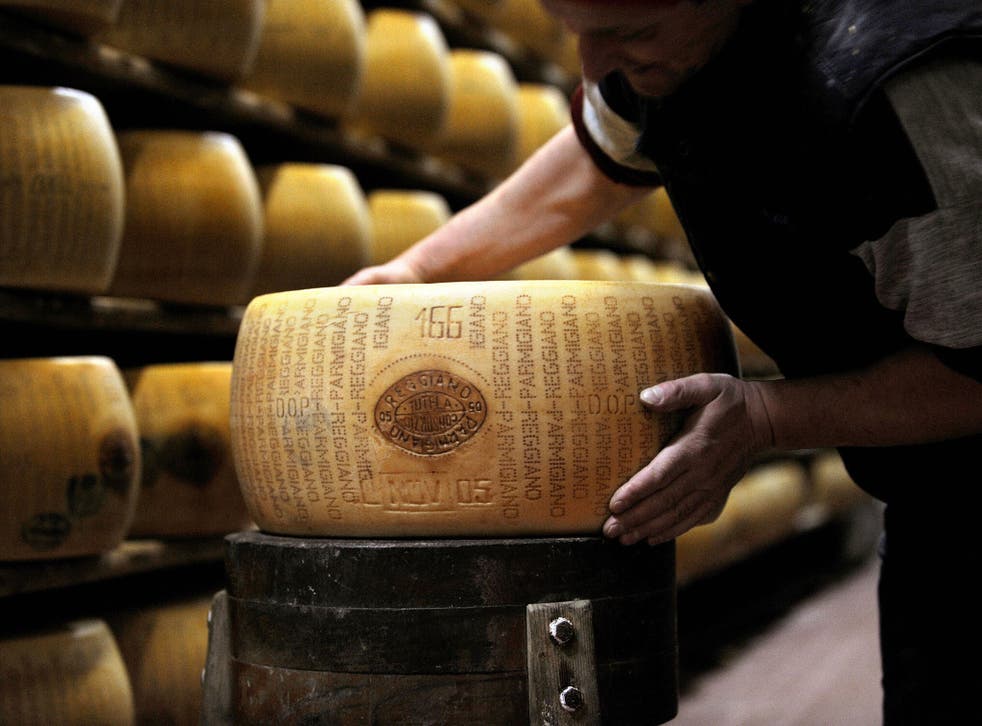 Pornhub could be sued by agency in charge of Parmigiano-Reggiano parmesan cheese over 'vulgar' advert
The advert compares the cheese to Pornhub Premium
As an adult film website, Pornhub is no stranger to controversy. But its bosses likely never predicted that an Italian governmental agency tasked with protecting parmesan would consider suing them over claims of "vulgar" use of cheese.
The Parmigiano-Reggiano Cheese Consortium could launch legal action against Pornhub, after the website released an advert for its new subscription service which features the much-loved product.
The advert depicts a middle-aged couple shopping in the supermarket, where the man asks the woman: "Why don't we get this aged Parmigiano-Reggiano? They say it's the Pornhub Premium of cheeses."
The consortium strictly regulates cheese-making in Italy, meaning that only products made in Parma, Reggio Emilia, Modena, and parts of Bologna and Mantova can legally carry the name "Parmigiano-Reggiano."
Lawyers working for the organisation are currently considering whether PornHub has damaged the image of the product by comparing its new service to their highly-protected cheese.
In a statement seen by The Guardian, the consortium said the advert was "not only distasteful and unacceptable, but offensive for our producers and their work".
It went on to accuse Pornhub of "vulgarly" exploiting the fame of the cheese, rather than simply using the term parmesan, which is also widely recognised in the US.
Love and sex news: in pictures

Show all 31
Pornhub announced it was launched Pornhub Premium earlier this month.
The website, which is partly responsible for the spread of free online pornography that has damaged paid-for parts of the industry, is now attempting to lure customers with the prospect of ad-free, high resolution videos.
The launch came after it set up a crowdfunding page to film the first porn in space.
Register for free to continue reading
Registration is a free and easy way to support our truly independent journalism
By registering, you will also enjoy limited access to Premium articles, exclusive newsletters, commenting, and virtual events with our leading journalists
Already have an account? sign in
Register for free to continue reading
Registration is a free and easy way to support our truly independent journalism
By registering, you will also enjoy limited access to Premium articles, exclusive newsletters, commenting, and virtual events with our leading journalists
Already have an account? sign in
Join our new commenting forum
Join thought-provoking conversations, follow other Independent readers and see their replies