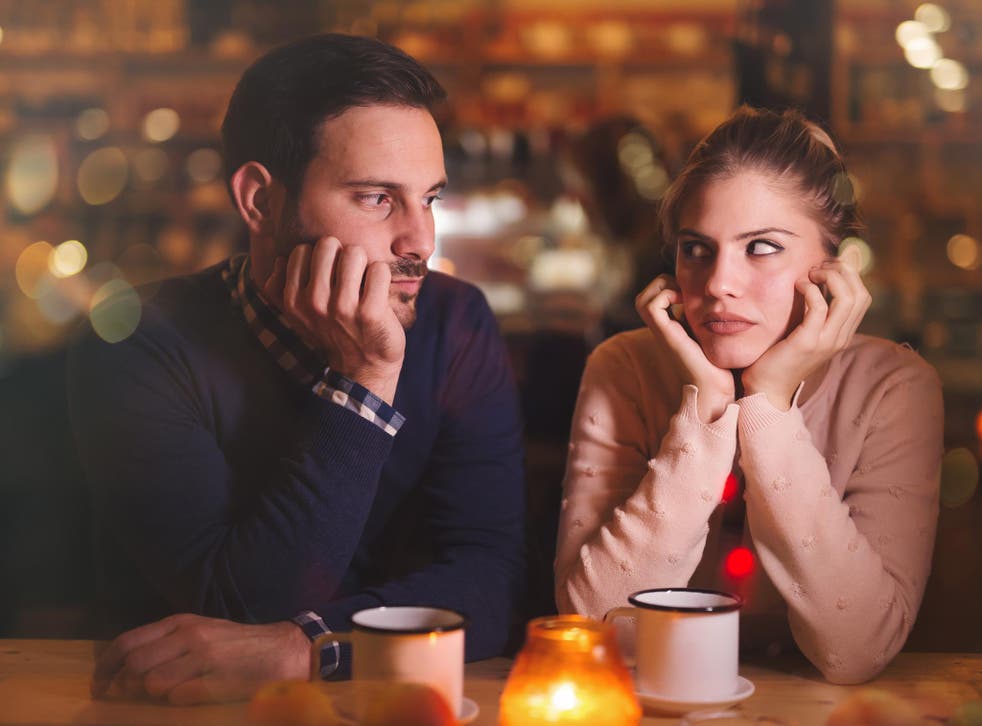 Four of the biggest relationship mistakes people make, according to experts
Relate counsellors have revealed how to prevent a relationship from turning sour 
Kashmira Gander
Tuesday 28 March 2017 09:47 Comments
From trawling Tinder to enduring bad date after bad date, finding a partner can be a painstaking process. But the effort that goes into tracking down someone compatible can feel insignificant when compared with what is needed to keep that partnership going.
As the weeks, months and years wind on, not only staving off boredom but building trust and supporting each other when life throws up unexpected hurdles are paramount to the health of a relationship.
Forgot that, and you risk turning a person you loved and lusted after into a glorified roommate or someone you despise. To uncover the most common yet avoidable mistakes that people make, we turned to counsellors at the relationship charity Relate.
Firstly, sex isn't as big an issue as one might imagine, the counsellors suggest. "Sex is a great pleasure of relationships and a very healing pleasure," says Barbara Bloomfield. "But, if neither partner is particularly bothered about sex, a compassionate, non-sexual relationship can be really enjoyable too."
Fundamentally, communication is the most important part of a relationship. And if a couple has agreed that sex isn't a priority, then there is no reason their pairing shouldn't work out.
"In a healthy relationship you both agree on what is right for you both," says Relate counsellor, Gurpreet Singh. "Mismatched expectations, on the other hand, can lead to resentment and cause problems in the relationship," he adds.
"The danger is when couples avoid each other to avoid sex and a distance grows," chimes Dee Holmes.
And while communicating may seem like an obvious piece of advice, it's something that many of us struggle to understand - otherwise the lack of it wouldn't cause so many break-up.
Talking and listening in equal proportions, advises Singh, is just one aspect of this process. "Do this openly and honestly with a view to connect rather than pass information," he adds.
Not only that, but the timing of a conversation is almost as important as having it at all, suggests Martin Burrow, a senior practice consultant.
"Talking after the event, not before it" is a poor way of behaving that people too often slip into, he adds.
Similarly, "imagining their partner thinks in the same way they do" is another easily avoided issue, according to Bloomfield.
"It takes a lot of effort to understand that your partner had a different set of parents with different values and he or she constructs their world very differently to your own," she says.
Festivals of love around the world

Show all 16
The exact words a person uses, adds Barbara Honey, senior practice consultant, are as key as the message a person is trying to get across.
"Begin complaints with 'I feel…' rather than 'you are…' which results in conflict," she says.
Bloomfield points to her own relationship to highlight that counsellors aren't infallible, either. She admits that, after being with her partner for 35 years, they have "time-honoured ways of winding each other up". But she adds that learning the other person's triggers and avoiding them is a simply way of preventing conflict.
Barbara Honey Relate chimes that - however scary it may sound - talking about expectations before committing to a relationship in the first place is the simplest way to prevent heartbreak.
She adds that the most important lesson she has learned from her own relationship is that "you can't change someone else – only yourself."
Something as simple as who does the hoovering can, therefore, be a marker of the health of a relationship. Bloomfield adds that regarding doing the dishes and hoovering up as "labour" that needs to be divided up can show a level of respect that should trickle into all parts of a relationship.
She adds: "It makes a big difference to feeling that the two of you are a team."
Register for free to continue reading
Registration is a free and easy way to support our truly independent journalism
By registering, you will also enjoy limited access to Premium articles, exclusive newsletters, commenting, and virtual events with our leading journalists
Already have an account? sign in
Join our new commenting forum
Join thought-provoking conversations, follow other Independent readers and see their replies