Rihanna gives Seth Meyers advice on how to 'blow his wife away' on a date
'The greatest thing to happen on late night television ever'
Rihanna advises Seth Meyers on how to blow his wife away on a date
Rihanna had some pearls of wisdom to share with Seth Meyers when he asked her how he could "blow his wife away" on a night out.
The singer and Fenty fashion designer took part in a segment called "Seth and Rihanna Go Day Drinking" for Meyers' talk show, Late Night with Seth Meyers.
The segment involved Rihanna and Meyers downing numerous tequila shots and taking part in drinking games, with each taking turns to go behind the bar.
When it was the singer's turn to act as the resident bartender, Meyers asked for her advice on how to impress his wife, human rights attorney Alexi Ashe, on a date night.
"I want to blow my wife away with a romantic night out. What do I do?" Meyers asked.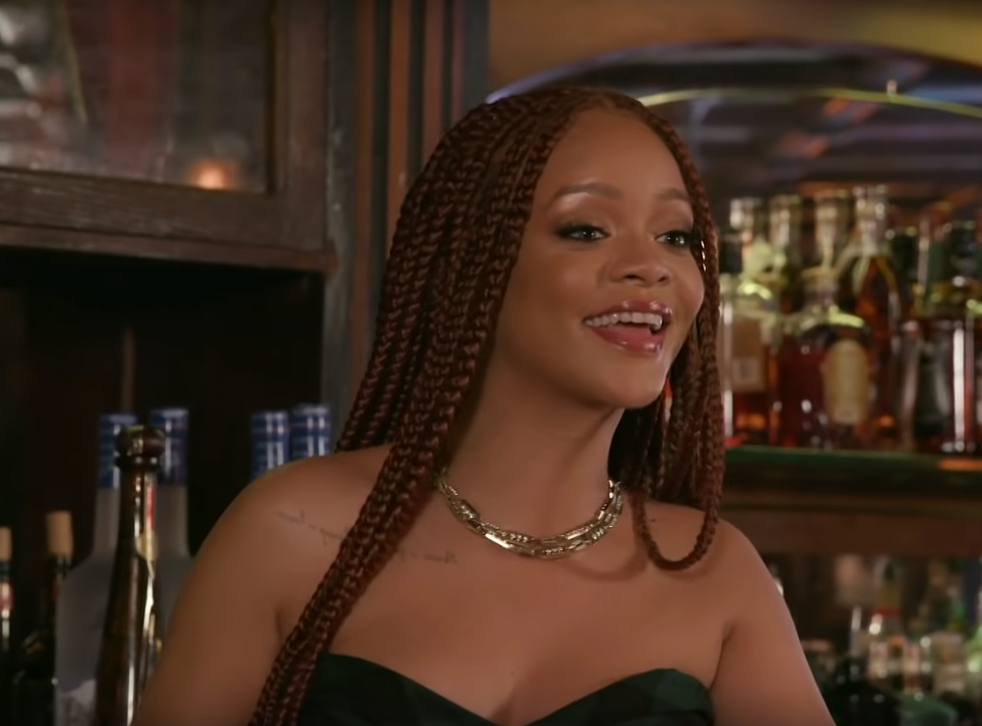 "You said it," Rihanna curtly responded.
When Meyers asked her to clarify, she then said: "Blow your wife", a statement which caused both of them to laugh.
Fans of the Barbadian entrepreneur spoke of their delight at her answer.
"I will never love anything more than I love Rihanna telling Seth to blow his wife," one person tweeted.
"Rihanna telling Seth Meyers to blow his wife is the greatest thing to happen on late night television ever," another added.
Another described the video segment as the "best interview ever".
Rihannah launchest Fenty in Paris
Earlier this year, Rihanna launched her debut fashion line Fenty.
A temporary store was set up in Paris to mark the brand's launch, which is under the umbrella of the prestigious luxury goods company LVMH.
For all the latest news on Fenty, click here.
Join our new commenting forum
Join thought-provoking conversations, follow other Independent readers and see their replies