Pheromone parties claim to put science into search for love - by allowing you to choose a mate by odour
Sophie Robehmed sniffs out her perfect partner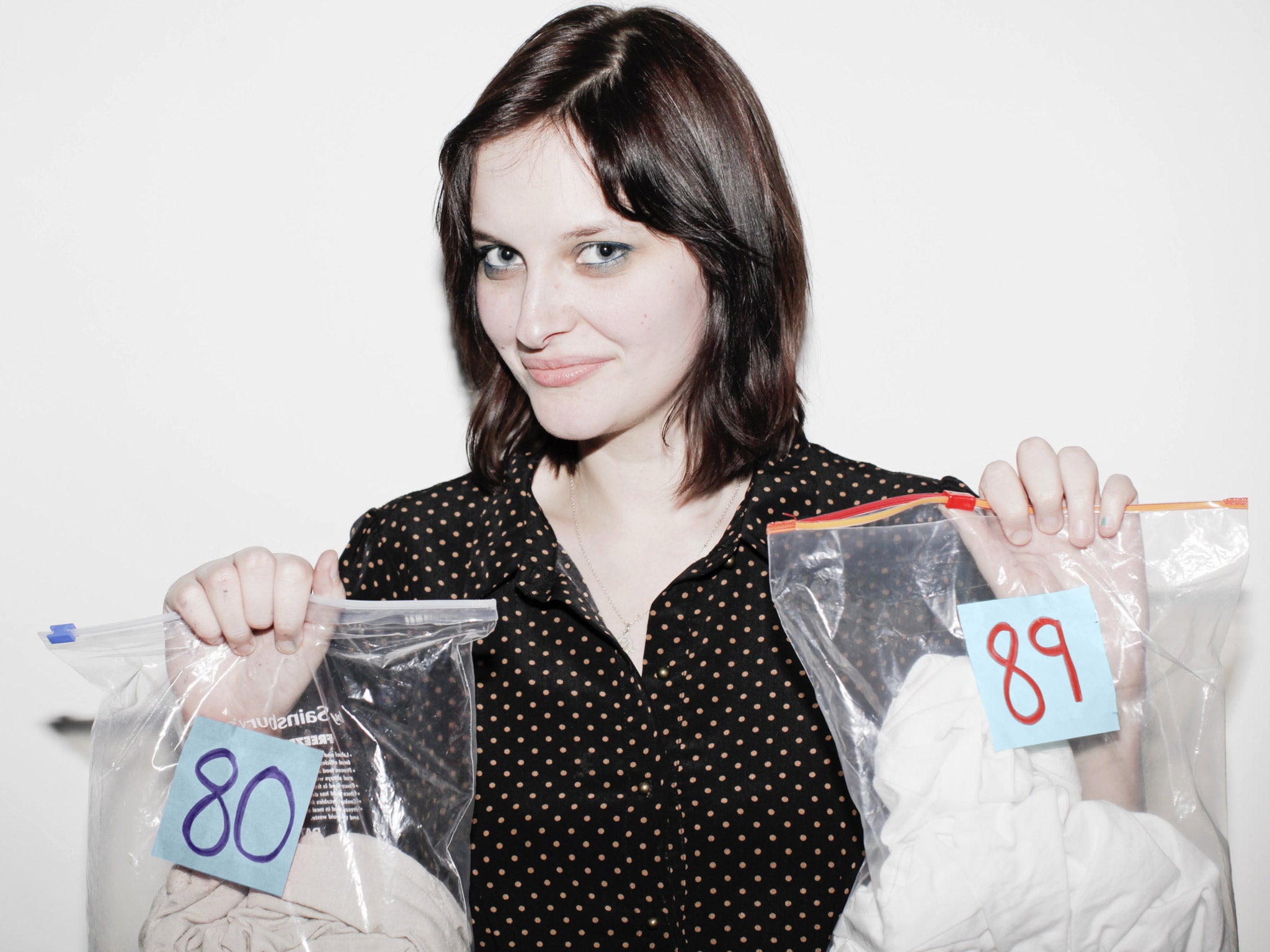 Although they say that beauty is in the eye of the beholder, a new dating venture suggests that it's more reliable to trust our noses when it comes to finding true love.
That's the idea behind "pheromone parties", singles events where attendees aim to sniff out a hot date. The parties started in the States, where the formula for a pheromone-filled night out was created: party-goers sleep in a white cotton T-shirt for three nights prior to the event, put it in a zip-lock bag to seal in the scent, and bring it along to the party's venue – which is what I did on Tuesday evening for the UK's first pheromone party. Around 100 people gathered at Stories bar in east London, to look – well, smell – for love.
I talk to Philippa, 35, a serial online dater, who shares amusing anecdotes about her love life. I ask her why she decided to come tonight. She tells me that she likes "doing things that are different" and doesn't think she "should put all her eggs in one [presumably digital] basket".
Judith Prays, the LA-based founder of pheromone parties, would probably agree with Philippa's pragmatism. She started the company four years ago after coming to the realisation that online dating consistently led to short-lived relationships. Her answer was to incorporate science into the search for love. The parties are modelled on the "sweaty T-shirt study" conducted by Claus Wedekind, a Swiss biological researcher, who, as part of a 1995 study, asked women to smell shirts that had been worn by a group of men for two days. He discovered that the women were most sexually attracted to the whiff of men whose "major histocompatibility complex" genes were most dissimilar to their own. Simply put, if someone smells different to you, you're more likely to be attracted to them.
"The parties are less about the idea that smell is the answer," says Judith, "and more about asking questions because our dating approaches are clearly not working so well. The parties open up a new way of looking at dating and which pieces of information we consider when making decisions about someone."
Mid-conversation with Philippa, I catch a glimpse of a man who is clutching my T-shirt. Everyone's T-shirts are numbered and placed on tables around the room. People come up for a whiff and, if a person likes a particular T-shirt's aroma, they have their photo taken with it, which is then projected on to the wall of the bar. It's an ice-breaker of sorts – if you like the look of the man or woman that digs your odour, you can then go up and talk to them. I don't fancy the guy but go up to him, anyway, to ask him a few questions.
"There are three types of T-shirts," he says. "Some smell like the owners were ashamed and gassed themselves with perfume, others smell like rancid butter, and there are also the ones that are kind of OK. I chose this T-shirt because I wouldn't mind that smell around." Eat your heart out, Romeo! My second suitor describes my scent as "very sweet" (a slightly more romantic appraisal).
I battle the hordes surrounding the T-shirt tables for a proper sniff. Some of the shirts are particularly potent: body odour with enough gusto to singe a girl's nasal tract. Others smell of cigarettes, some have seemingly been submerged in 99p aftershave while one T-shirt conjures up mental images of a biryani. I soon realise that my favourite tops smell clean. I can't say I smelled all of them for sure but, by the end of the evening, none of the fragrances hit me like a thunderbolt of lust. I feel that choosing the just-washed shirts defeats the object – so, with the help of Philippa, we pick some bags that at least smell mildly of something more.
After a couple of hours, I lose the will to smell any more, and, after saying goodbye to a defeated Philippa, I sit chatting to Alex, who I'd met earlier in the evening. We're heading in a similar direction home so jump on the same night bus. Discussing the night, he tells me that while he wasn't sure about the evening at the outset, he ended up having fun. It wasn't love at first sniff, then, but he smells like a kindred spirit.
The next party will be at Stories on 15 July. Tickets can be bought at eventbrite.co.uk
Join our commenting forum
Join thought-provoking conversations, follow other Independent readers and see their replies