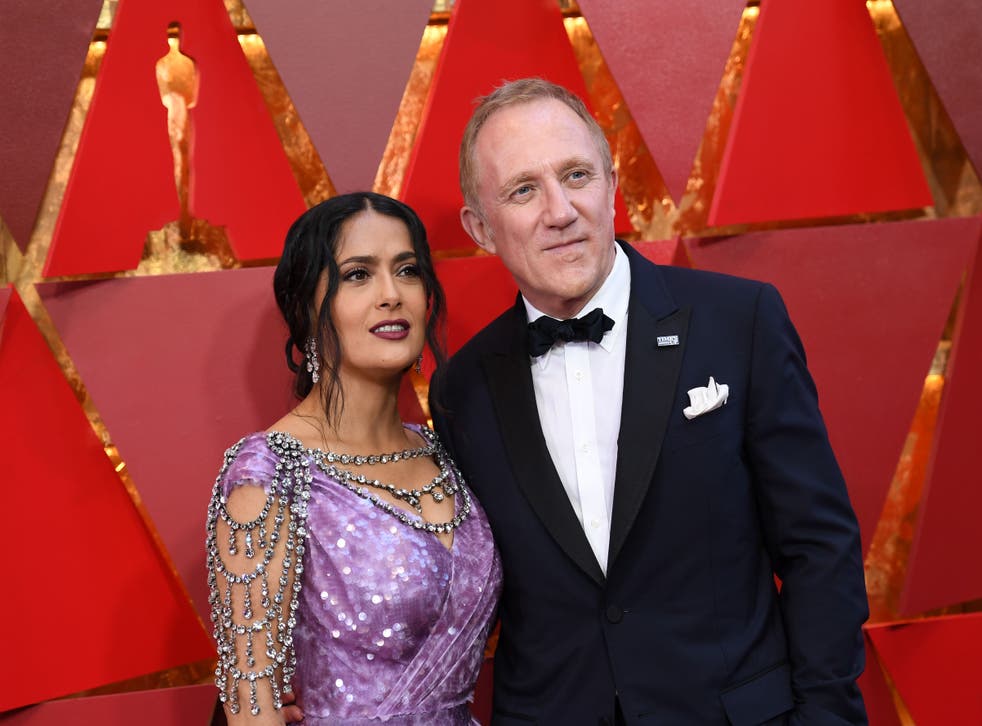 Salma Hayek responds to suggestion that she married her husband for money
'Think what you want,' says actor
Salma Hayek has responded to those who have suggested she married her husband, François-Henri Pinault, for money.
Pinault is the CEO of the luxury fashion group Kering, which owns Gucci, Saint Laurent, Bottega Veneta, Balenciaga, and Alexander McQueen.
He is also president of the holding company Groupe Artémis, which invests in Kering in addition to the auction house Christie's, sportswear label Puma, and couture label Giambattista Valli.
Speaking about the matter on this week's episode of the Armchair Expert podcast with Dax Shephard, Hayek was talking about how her husband had made her a "much better person".
Shephard interjected: "Can I say something about your husband, really quick? What a f***ing nice, fun, generous, nice warm guy. He's super sexy too.
"I'm gonna be honest, I didn't know who he was, I just heard or maybe read in a headline that you had married a really rich guy. Maybe that's why she married him."
Hayek acknowledged the headline and replied: "You know the thing is that in pictures you cannot begin to guess the magic in him.
"He's made me become a much better person, and grow in such a good, healthy way."
The actor continued: "And, you know, when I married him, everybody said, 'Oh, it's arranged marriage, she married him for the money.' I'm like, 'Yeah, whatever, b****. Think what you want.'
"Fifteen years together, and we are strong in love. And I don't even get offended, I'm like, 'Yeah, whatever'."
Hayek went on to discuss the "discrimination to rich men".
She said: "Immediately you think because somebody's rich, [they] might not be a good person, might be somebody materialistic, might be somebody that doesn't have values, might be somebody that is even stupid or that doesn't deserve it [or] that in order to have a lot of money, you did it the wrong way.
"There are all these preconceptions and I've heard them, by the way."
Hayek and Pinault tied the knot in February 2009.
Join our new commenting forum
Join thought-provoking conversations, follow other Independent readers and see their replies