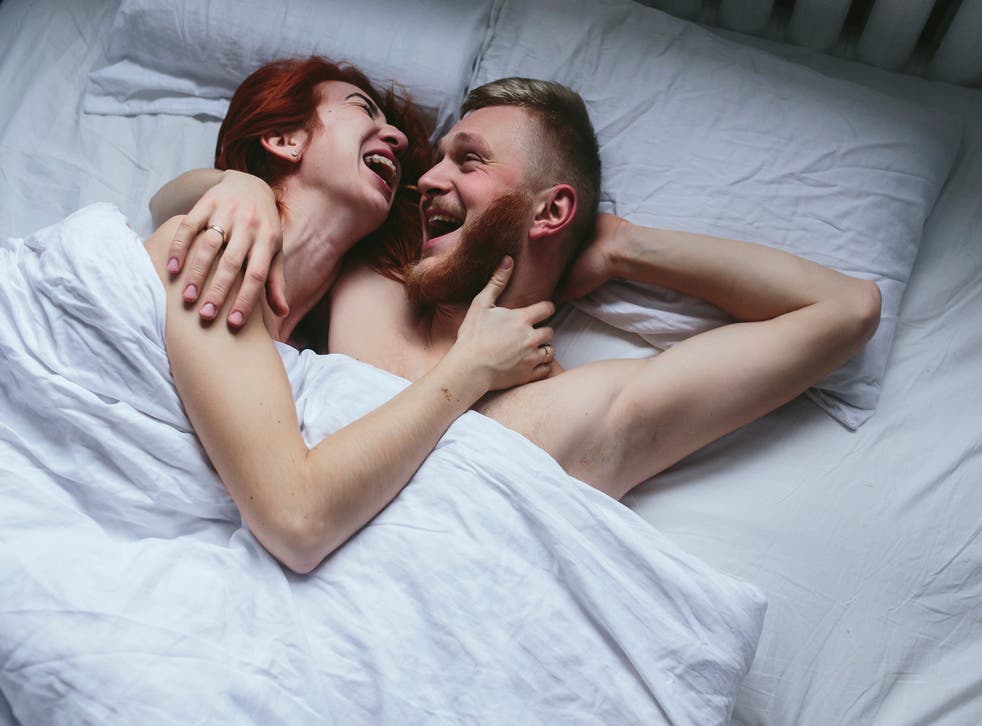 Great sexpectations: How to have a good sex life in long-term relationships
'People who believe in sexual growth not only believe they can work on their sexual problems, but they are not letting it affect their relationship satisfaction'
Loulla-Mae Eleftheriou-Smith
Tuesday 08 November 2016 10:45 Comments
The secret to a long and happy sex life within a relationship is to have reasonable "sexpectations" and understand the hard work and effort that goes into the sexual aspect of a relationship, a new study has found.
Researchers at the University of Toronto have found that people hold differing "implicit beliefs" or "sexpectations" that either a happy sex life takes hard work or that true soulmates will naturally have a good long-term sexual relationship.
The study, published in the Journal of Personality and Social Psychology, found that people can either have their relationships sustained by these "sexpectations" or have their relationship undermined by them.
Study lead Jessica Maxwell said that people who "believe in sexual destiny are using their sex life as a barometer for how well their relationship is doing, and they believe the problems in the bedroom equal problems in the relationship as a whole".
"Whereas people who believe in sexual growth not only believe they can work on their sexual problems, but they are not letting it affect their relationship satisfaction," she said.
The research questioned 1,900 people from both heterosexual and same sex couples and found that after the initial two- to three-year honeymoon phase, where sexual satisfaction is recorded as high within relationships, the belief that sexual relationships take work began to show benefits.
Love and sex news: in pictures

Show all 31
Researchers showed participants fake magazine articles that either promoted the idea of sexual destiny philosophies relating to soulmates and their sexual compatibility or promoted the view that sexual relationships take work.
However, while the research found that women were more likely to consume stories of soulmate and romantic destinies, it also found that women were more likely than men to believe that sex in a long-term relationship takes work.
Ms Maxwell said this "could be because there is some evidence that sexual satisfaction takes more work for women, so they rate higher on the sexual growth scale".
The study also showed that these "sexpectations" are not a steadfast rule when it comes to the success of a long-term sexual relationship, as it found evidence that some sexual-destiny believers are open to making changes in their sex lives if it will satisfy the partners they believe to be their soulmates. It also found that even people who believe in sexual growth can experience problems substantial enough to affect their sex lives.
Register for free to continue reading
Registration is a free and easy way to support our truly independent journalism
By registering, you will also enjoy limited access to Premium articles, exclusive newsletters, commenting, and virtual events with our leading journalists
Already have an account? sign in
Join our new commenting forum
Join thought-provoking conversations, follow other Independent readers and see their replies