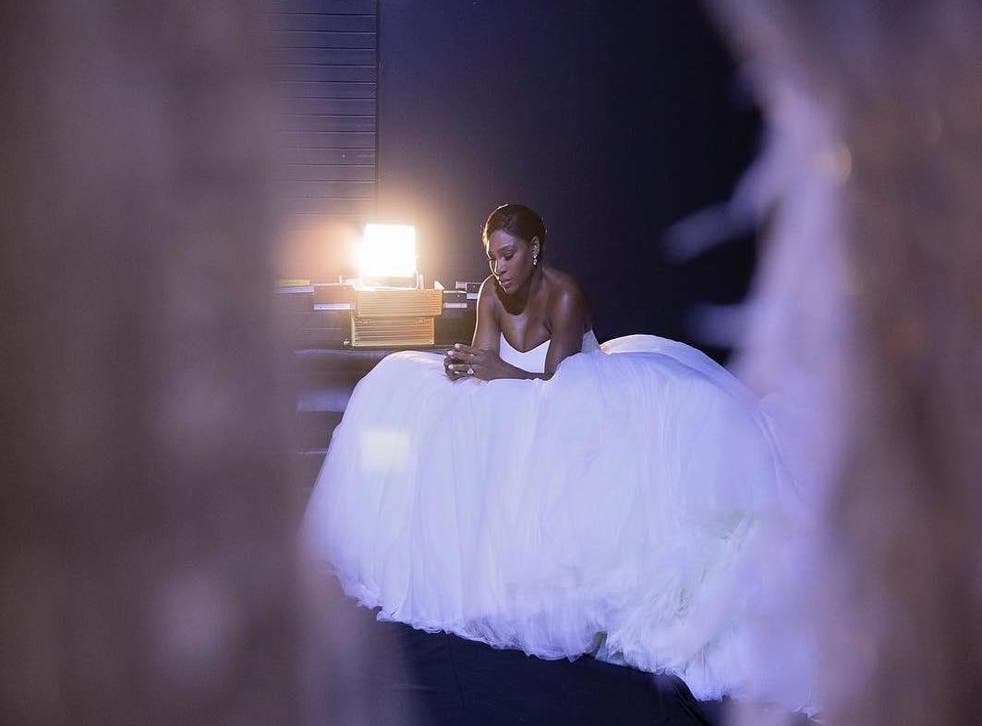 Inside the wedding of Serena Williams and Alexis Ohanian
The star tennis player tied the knot in a fairy-tale ceremony in New Orleans
US tennis champion Serena Williams tied the knot with Reddit co-founder Alexis Ohanian in an intimate wedding ceremony in New Orleans on Thursday.
The private event took place at the Contemporary Arts Center and was attended by a number of high-profile celebrities, including Beyoncé, Kim Kardashian West and Jay-Z.
The couple welcomed their first child, Alexis Olympia Ohanian, Jr, in September.
A detailed recap of the evening has been documented by American Vogue, who have also published a snippet from Ohanian's vows, which he wrote himself:
"You are the greatest of all time, not just in sport," he told Williams.
Perfect wedding hairstyles: The twisted wrap-up do
"I'm talking about as a mother and as a wife. I am so excited to write so many more chapters of our fairy-tale together.
"And my whole life I didn't even realize it, but I was waiting for this moment."
Williams wore a strapless Sarah Burton for Alexander McQueen gown, complete with a princess-worthy cape.
She carried a bouquet of white roses and opted for jewels by XIV Karats, reportedly worth $3.5m (£2.6m).
After the ceremony, Williams debuted a second dress, this time by Versace.
The custom-made feathered gown took five embroiderers to produce, Donatella Versace told AmericanVogue.
At dinner, the newlywed couple sat in gold chairs that resembled thrones.
Williams had wanted a Disney-inspired wedding and so the party was themed in the style of a royal ball.
It certainly was a regal affair, with opulent chandeliers on display in golden birdcages and plush black lamé table linens adorning the tables.
The couple's first dance was to the classic Beauty and the Beast theme song, "Tale as Old as Time", which soon turned into "If I Can't Have You" by Yvonne Elliman.
The band New Edition also gave a surprise performance later on in the evening, which was followed by a DJ set from Mike Wise that went on into the wee hours.
Join our new commenting forum
Join thought-provoking conversations, follow other Independent readers and see their replies