Sex toys for men: why is it still a taboo?
Men who use sex toys are more likely to participate in sexual health promoting behaviours, and score highly on intercourse satisfaction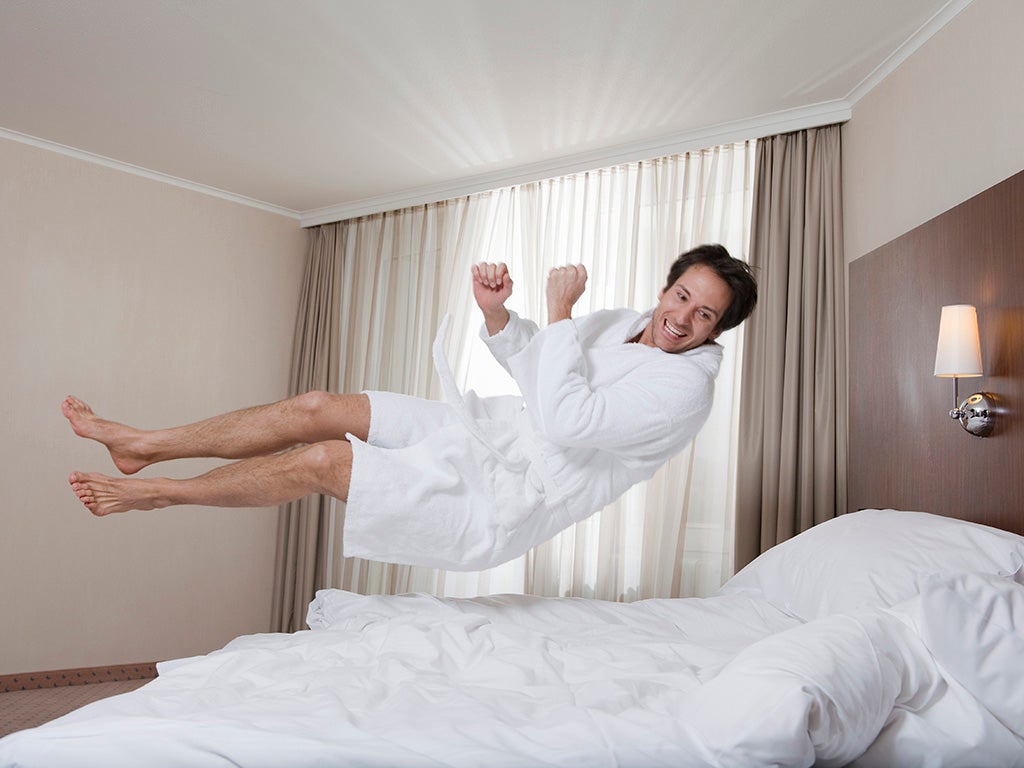 Women who used sex toys were once deemed as lonely or sexually deviant, but nowadays the use of such products by women is socially acceptable. The stigma for men who show an interest, however, has not changed.
Even amongst women who own cupboards full of sex toys, I have spoken to those who say they would be horrified if they found out their partner was using a sex toy for their own pleasure. While a woman could happily mention she uses a vibrator to her friends, a man who mentions that he uses a sex toy to his mates is more likely to be ridiculed rather than asked for a product recommendation.
Perhaps this is because the image of male sex toys is the blow­up doll peeking out from Del­Boy Trotter's Robin Reliant, whereas the reality is that male sex toys are now every bit as innovative and varied as toys for women.
Despite the ongoing stigma, male sex toy sales have risen by 1,000 per cent in the past 10 years. The best­selling sex toy is the Fleshlight; a realistic-looking vagina in a container designed to look like a torch, which now has a whole range of accessories such as shower mounts and sleeve warmers to enhance the experience - there's even an attachment for your iPad.
In 2014 FHM conducted an online male sex toy debate of 5,000 men to find out their views about buying male sex toys and found:
51 per cent of the men own a sex toy with cock rings being the most popular toy (30 per cent) followed in popularity by Fleshlight, prostate massagers, penis pumps and stamina rings.
78 per cent of the men said that they would consider buying a sex toy for solo use. 22 per cent said "no way".
70 per cent suggested that they should be allowed to buy a male sex toy without embarrassment.
69 per cent would be happy to let their partner use a male sex toy on them.
60 per cent of the men who replied said they had use a female sex toy on their partner and had enjoyed the experience.
Only 4 per cent said it was weird.
So why do so many see the use of sex toys by women as empowering, but ridicule men who make the same choice? Perhaps if women who weren't keen on their partners using them understood that they can make men better lovers they would be less likely to be upset; a product such at the Fleshlight Stamina Training Unit can help men increase their staying power.
Dr Michael Werner MD, a urologist and specialist in sexual dysfunction recommends sex toys as a vital part of erectile dysfunction (ED) treatment, including: penis pumps, constriction bands (cock rings), and vibrators for use on the penis.
As well as customers just seeking to do something a little different in their sex lives, we have had customers wanting help with ED especially after prostate surgery (which is very common). These customers often buy a vibrator for their wives too - it means they can still share intimacy even if coital sex isn't possible.
Female customers often buy a toy for themselves and then come back and say "I loved my vibrator, so I thought I'd treat my husband", or men return and say "I'd like something for me too".
For someone who wants something approximating sex, a Fleshlight is a great choice.
For a different sensation when they want to experience a vibrator, the Pulse or FF Cobra. Or they could try an anal vibrator for prostate stimulation.
Studies conducted at Indiana University in USA in 2009 found that 45 per cent of men aged between 18­ and 65 years who use sex toys were more likely to participate in sexual health promoting behaviours such as testicular examination and male sexual health clinics. They also scored highly on satisfaction levels of erectile dysfunction, intercourse satisfaction, orgasmic function and sexual desire.
The benefits of orgasm are huge for both physical and mental well­being, and ­recent research from Harvard Medical School has found that regular orgasms can reduce the risk of developing prostate cancer by 22 per cent, so anything that adds or enables an orgasm can only be a good thing.
Samantha Evans is a former nurse, sexpert and co-owner of online sex toy retailer www.jodivine.com
Join our commenting forum
Join thought-provoking conversations, follow other Independent readers and see their replies