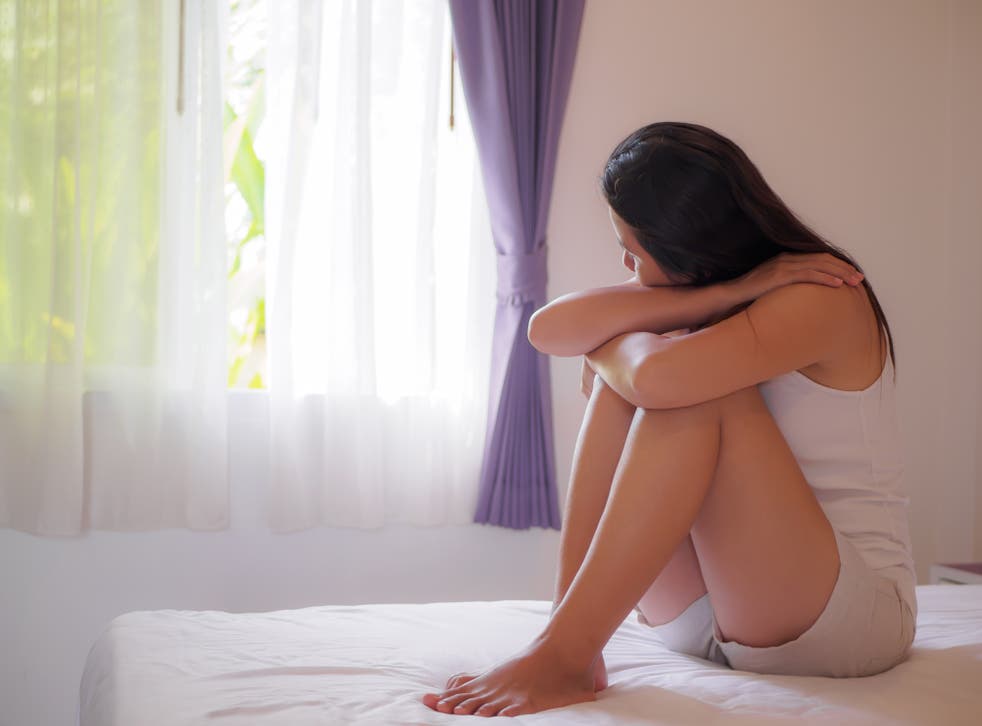 Sexual Health Week 2018: Survey reveals UK's concerning attitudes towards consent
'Consent is the single most important aspect of relationships and sex education,' says the FPA
Around half of people in the UK don't think it's OK for a person to withdraw sexual consent if they're already naked with a partner, according to a survey released for Sexual Health Week 2018.
Carried out by the Family Planning Association (FPA) in August, the survey asked 2,003 participants aged between 14 and 55 for their opinions on sexual consent.
One of the biggest takeaways from the survey was that more than half of those polled (53 per cent) said that they don't think it's OK for someone to withdraw sexual consent if they're already naked.
Among those aged between 14 and 17 years old, 61 per cent agreed with this view.
The participants were asked whether it was OK to withdraw sexual consent in certain circumstances.
The scenarios included if they'd been bought dinner or drinks by another person; if they'd already kissed the other person; and if they'd previously had sex with the other person.
Nine per cent said that they didn't think it was right for someone to withdraw sexual consent under any of those circumstances.
Mel Gadd, projects and training coordinator at FPA, explains why it's vital for young people to fully grasp the definition of sexual consent, as it will help them foster healthy, stable relationships.
"Consent is the single most important aspect of relationships and sex education," she says.
"If a young person fully understands what consent means for themselves and others, it lays the foundations for so many other core values such as respect, good communication, self-esteem and resilience.
"We need to equip young people with both the knowledge and tools to recognise what does and does not constitute consent, how to check for it, and how to confidently have conversations around it.
"This includes how to say no, but even more importantly, how to listen for an enthusiastic yes."
Last year, it was confirmed that sex education was to become compulsory in all schools in England, with the Department of Education working closely with parents, teachers and experts to ensure that children are taught lessons about sex that are appropriate for their ages.
Natika Halil, chief executive of the FPA, believes that parents and teachers need to make greater efforts to have open conversations with young people about sex and consent.
"Prior to relationships and sex education (RSE) becoming statutory in England, we want to make sure educators and parents are prepared for discussions on consent with young people," she says.
Ask your baby for permission to change its diaper says sexual consent expert Deanne Carson
"Consent should underpin all discussions around relationships and sex, and young people must be equipped with the essential knowledge and skills that will help to empower and safeguard them."
Meanwhile, 45 per cent of the participants of the survey aged between 18 and 24 years old and 37 per cent of those aged between 14 and 17 years old said that they learnt about sexual consent from watching TV shows and films.
Sexual violence charity Rape Crisis explains that everyone has a responsibility to make sure that all sexual activity that they partake in with others is unquestionably consensual.
"This deeply troubling statistic highlights how very far we still need to go as a society to educate people of all ages about the meaning of consent and about what healthy sexual interactions and relationships look like," a spokesperson for the charity tells The Independent.
"In law, someone gives their consent to sexual activity when they agree by choice and have the freedom and capacity to make that choice.
"Crucially, everyone has the right to give, refuse or withdraw their consent for any sexual activity at any time."
In 2015, Thames Valley Police released an animated video that showed how understanding sexual consent can be as "simple as tea".
The video, which has been watched more than two million times, detailed how initiating sex can be equated to making someone a cup of tea, as you wouldn't force someone to drink a cup of tea if they said that they didn't want one.
Sexual Health Week, an initiative that was created by the FPA, is taking place from Monday September 24 until Sunday September 30.
The charity has launched the 'Consent: Yes, yes, yes!' campaign to coincide with the week, in order to raise awareness about sexual consent.
Join our new commenting forum
Join thought-provoking conversations, follow other Independent readers and see their replies