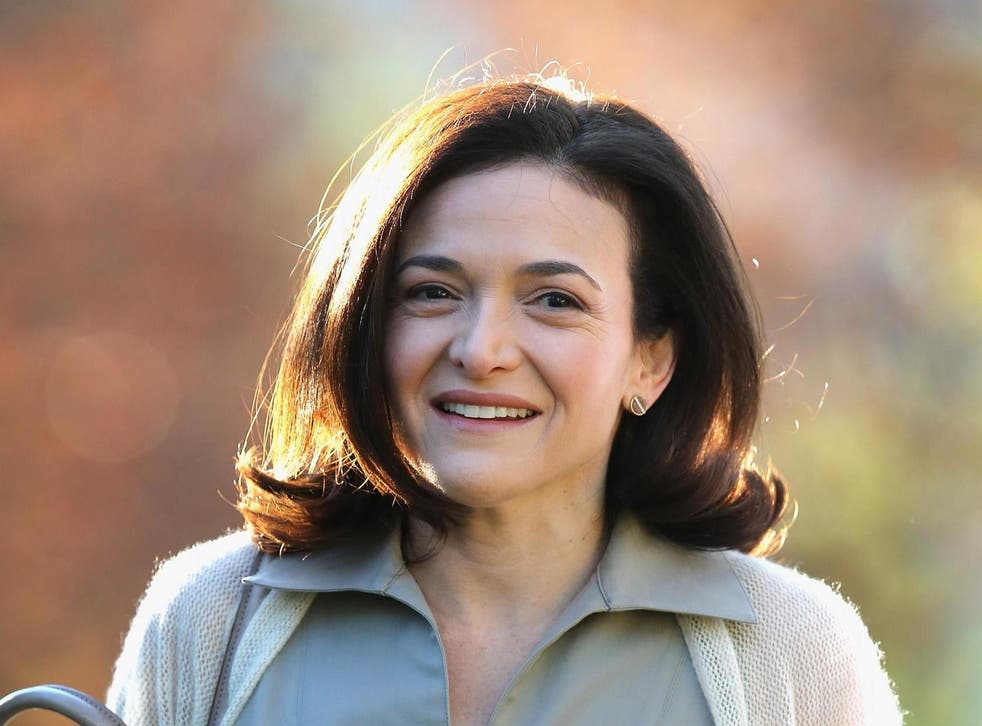 Sheryl Sandberg says more women should propose and criticises men who ask fathers for 'permission'
Facebook COO says waiting for a man to propose is 'setting up a relationship that's not going to be equal'
Olivia Petter
Monday 02 March 2020 11:13 Comments
Sheryl Sandberg has said that more women should propose instead of waiting for men to propose to them.
The Facebook chief operating officer recently got engaged to Tom Bernthal, founder of marketing agency Kelton, and explained that the duo planned it together.
"This is like the biggest decision you can make in your personal life, I'm a fully formed partner making that decision," Sandberg said on a podcast with NBC News.
Sandberg explained it was "important" to her that she and Berthnal plan the engagement together, to which host Dylan Byers said: "That's not how most people do it".
"Correct," she replied, "and I think it's a problem".
Sandberg, whose 2013 book Lean In is about women getting equality in the workplace, continued: "I've been on the record for a long time talking about getting to equality.
"One of the reasons we are having such a hard time getting to equality in the workplace, I mean, we're not close [...] we're just not at equality in the home."
"Women do the majority of childcare and housework and as long as that's true, women are never going to get to the same place in the workplace. Equality means everywhere.
"And then when you think about the inequality of relationships, dating... is a place that really it's still incredibly unequal."
Sandberg went on to say how so many of the women she meets are reluctant to propose to their male partners because of this inequality.
"I look at all these amazing young women I talk to, these amazing women, and they're totally strong and they take charge of their education, they take charge of their career.
"And then in a relationship, they're like, 'Yeah, I want to get married. I hope he brings it up.' And that's setting up a relationship that's not going to be equal."
Sandberg went on to criticise men who conform to the tradition of asking a woman's father for her hand in marriage.
"You know, there's also this tradition that's still alive and well of men [asking] a father for a hand," she said. "That's still happening. Like, really?"
Elsewhere in the same interview, Sandberg opened up about the sudden death of her ex-husband, David Goldberg, who died in 2015 while the couple were on holiday in Mexico.
"I married someone I was really happy [and] very much in love [with], we have two amazing children and then he died, suddenly, overnight out of nowhere.
"And that is about as big of a shock and one of the hardest things anyone can go through – and there's obviously a lot of hard stuff that happens to a lot of people and I think this is up there."
Sandberg described her relationship with Bernthal as "pretty amazing". "And I probably appreciate it even more," she added.
Register for free to continue reading
Registration is a free and easy way to support our truly independent journalism
By registering, you will also enjoy limited access to Premium articles, exclusive newsletters, commenting, and virtual events with our leading journalists
Already have an account? sign in
Join our new commenting forum
Join thought-provoking conversations, follow other Independent readers and see their replies