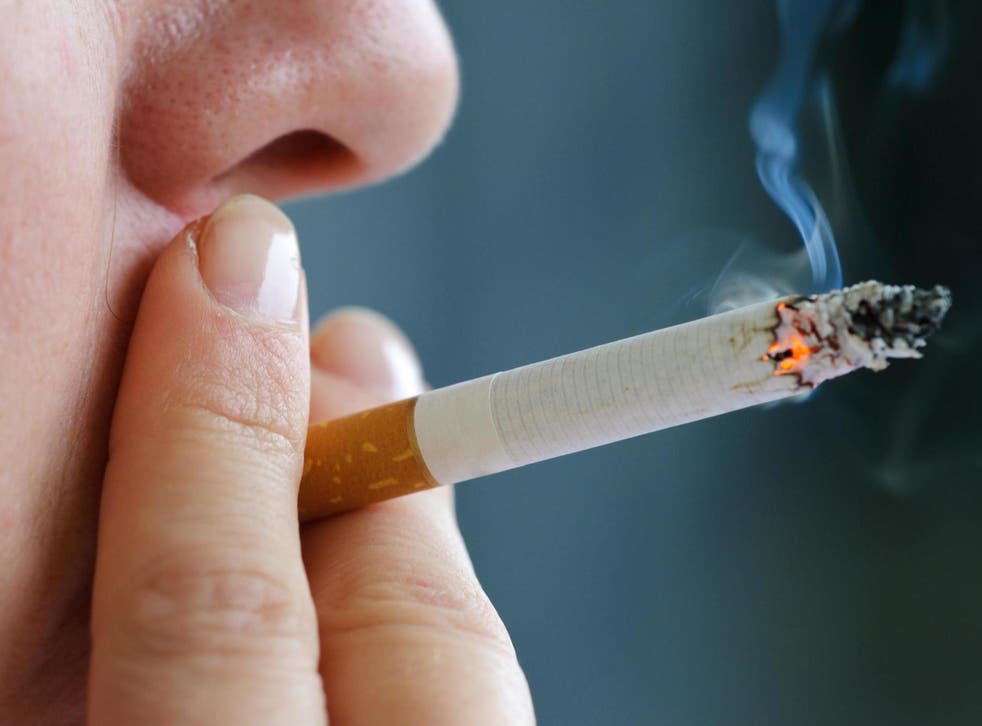 Majority of women find smokers unattractive, survey claims
They can't bear the smell
Most women find smokers unattractive, a new survey has revealed.
Amongst more than 1,000 singletons, researchers found that 70 per cent of women are repelled by those who smoke and 56 per cent said they wouldn't date a smoker.
The figures were slightly decreased for men, with 46 per cent claiming they wouldn't date someone who smokes and 65 per cent saying they found smoking unattractive.
The survey, conducted by supplemental oxygen company Inogen, looked at preferences for those aged between 18 to 76 regarding cigarette smoking and vape smoking.
Out of those surveyed, 57 per cent were nonsmokers, 24.3 per cent smoked and 18.7 per cent were vape-users.
When asked to explain why participants wouldn't date a smoker, ninety-one per cent of people blamed the smell of cigarette smoke while 75 per cent cited health concerns regarding secondhand smoke.
Other concerns included bad breath, fears of a partner "tasting poorly" when kissing and having yellow teeth.
Interestingly, despite being an electronic alternative to regular cigarettes, 55 per cent of women and 44 per cent of men surveyed said they also found vape-smokers unattractive.
Participants were asked whether they would find vaping a more attractive alternative to smoking; 54 per cent of people said they wouldn't.
The survey also looked at how upfront smokers are about their habits on their online dating profiles and revealed that 42 per cent of women and 43 per cent of men wouldn't label themselves as smokers despite identifying as such.
It certainly wouldn't be the first time someone lied on a dating app.
Join our new commenting forum
Join thought-provoking conversations, follow other Independent readers and see their replies