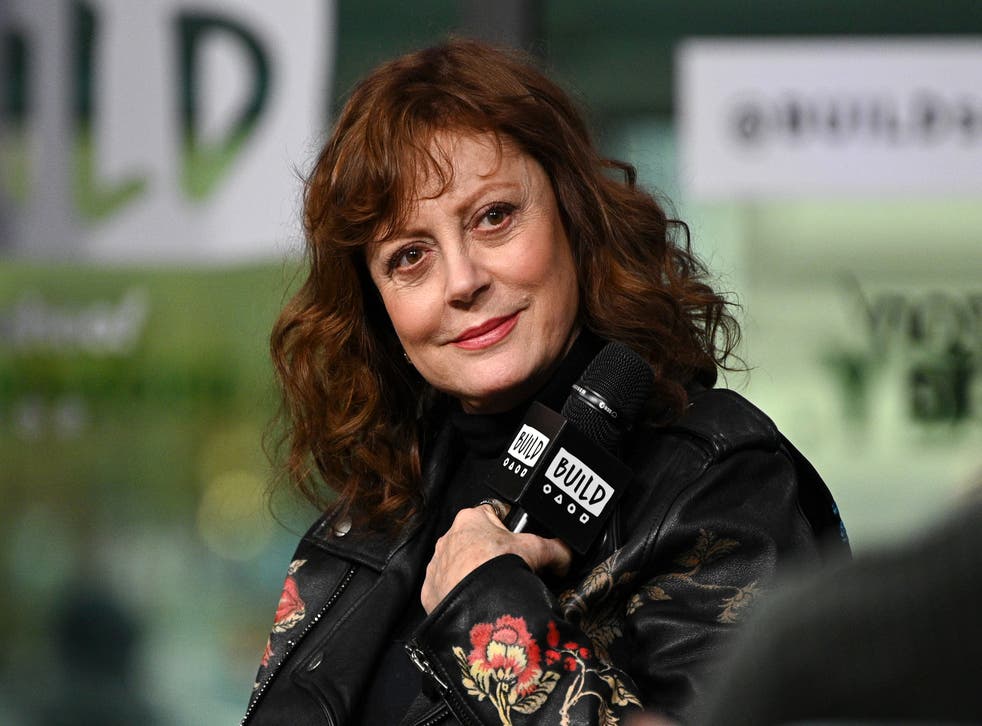 Susan Sarandon says she's open to dating people of any gender as long as they are vaccinated: 'Those things are just details'
'I'm certainly open to the idea of being with someone,' said the actor
Susan Sarandon has said she is happy to date men or women, and would be open to meeting someone new.
The 74-year-old Thelma and Louise star said her most important criteria was whether or not someone had been vaccinated against Covid.
Asked what she's looking for in a partner, Sarandon said: "Someone who's been vaccinated for Covid."
Speaking on Caroline Stanbury's Divorced Not Dead podcast, she added: "I don't care if it's a man or a woman.
"I mean, I'm open to all ages, all colour. And those for me, those things are just details.
"But what I'm interested in is someone who wants to be adventuresome.
"At this point, they have the luxury of not needing to start a family. I have plenty of family."
Sarandon has been divorced from her husband Chris Sarandon since 1979 and has three children - one daughter with ex-partner filmmaker Franco Amurri and two sons with actor Tim Robbins.
Revealing why she never married Robbins, she said: "I just always was afraid of taking each other for granted because you're married, you know, waking up in the morning and having to recommit.
"But of course, after a while in a relationship if you get a bunch of kids and a bunch of real estate and you've been together for 20-some... you do, I mean it's hard not to take each other for granted."
The actress has also dated David Bowie, actor Sean Penn and director Louis Malle.
The star said she's "open" to getting into a new relationship. She said: "I'm certainly open to the idea of being with someone.
"It certainly would take something extraordinary to share my medicine cabinet at this point. I think those days are over."
Sarandon, who has dated younger men in the past, said that finding men of her own age can be tricky.
She explained: "One of the problems of finding guys in my age bracket is that so many of them are just trying to preserve the status quo at this point and hold on for dear life, and they're not open and curious."
Join our new commenting forum
Join thought-provoking conversations, follow other Independent readers and see their replies