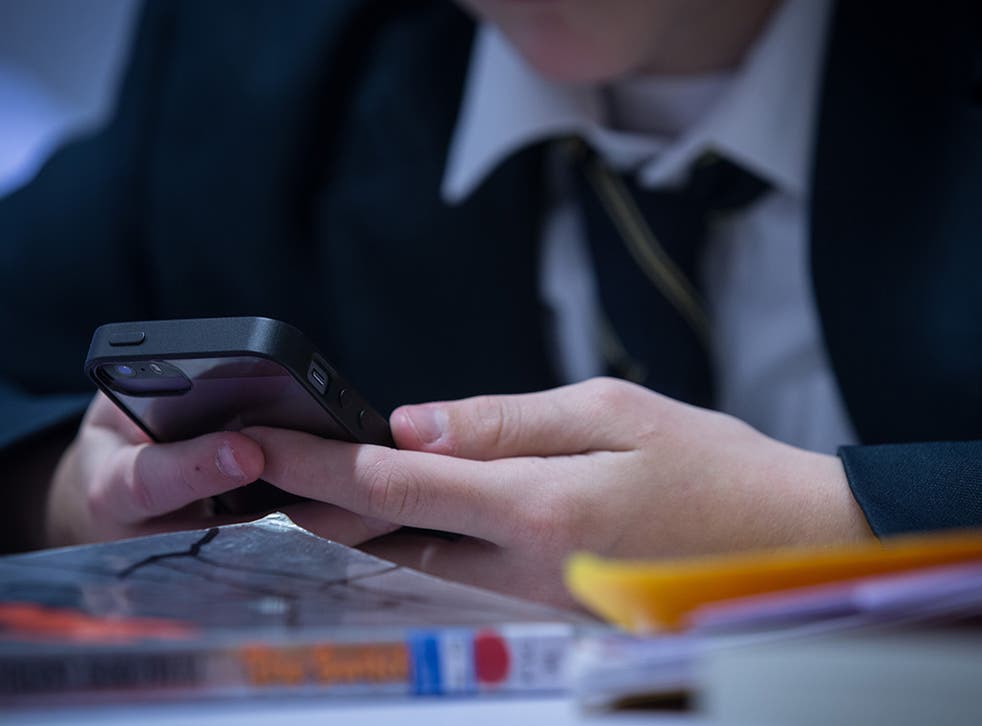 Teenagers are watching porn, so should we teach them how it's different from real sex?
A Danish professor argues that as the majority of teens are watching porn, we should invite them into a critical discussion so they become "conscientious and critical consumers" - or we leave young people with no other way to make sense of the sex they see online
Heather Brunskell-Evans
Tuesday 07 April 2015 19:28 Comments
The results of a recent NSPCC Childline survey last week revealed the extent to which children were exposed, addicted and even making and using pornographic imagery and videos. It showed how for many children and young teenagers, porn is a part of everyday life. One in five young people surveyed said they had seen pornographic images that had shocked or upset them.
One boy under the age of 15 told ChildLine that he was "always watching porn, and some of it is quite aggressive". He said: "I didn't think it was affecting me at first but I've started to view girls a bit differently recently and it's making me worried. I would like to get married in the future but I'm scared it might never happen if I carry on thinking about girls the way I do."
The findings may be surprising but the new social realities of the internet and social media, and an increasingly sexualised offline and online environment, mean we must find new ways of tackling how we deal with and talk about sex.
Peter Liver, director of ChildLine, said: "Children of all ages today have easy access to a wide range of pornography. If we as a society shy away from talking about this issue, we are failing the thousands of young people it is affecting."
One way to help children better understand sex and sexuality is through good sex education – but while impassioned debate continues over whether sex and relationships education (SRE) should become mandatory in schools, there is an argument for going further: for discussing porn and other issues such as rape in schools.
SRE has been proposed as just one part of the Personal and Social Health Education curriculum in schools, which aims to "cover all of the skills and knowledge young people need to manage their lives, stay safe, make the right decisions, and thrive as individuals in modern society". However PSHE itself is currently voluntary. PSHE should be mandatory, and sexual images, sexual consent, rape myths and issues surrounding pornography should be taught in secondary schools as part of this curriculum.
Loss of innocence and state control
In an article in the Sunday Times, education secretary Nicky Morgan flagged up PHSE as one aspect of the struggle for gender justice and equality. Part of this was teaching girls about "what a healthy relationship looks like and how to say 'no'". But despite endorsing it for all schools, she held back from talking about SRE and instead referred to resources from "expert organisations" that were "inappropriate, explicit, or clearly at odds with fundamental British values." Instead they were working with the PSHE to develop a list of materials that would "give teachers more confidence."
But confidence of teachers in not the point here – nor avoiding issues that are clearly affecting children. Technology safety filters are clearly not effective in preventing the ubiquity of children's access to pornography. And the case can be made that SRE is a good idea, then why is it so difficult to introduce?
Shying away from a 'moral minefield'
In a recent edition of the BBC's Moral Maze, SRE was framed as a moral, ethical and emotional "minefield". Critics discussing the controversies broadly fell into two opposing camps. The usual case was made for the preservation of childhood innocence – that children should be spared the details of adult sexuality for as long as possible. Teaching about pornography could legitimate it and, as such, SRE would contribute to the very problem of over-sexualisation which it was partly designed to address. Another case was made that sex education was itself to blame. Young women are now more sexually confident than ever, and when they are scared of sex they don't get this fear from porn but from PSHE lessons.
The PHSE Association's report was criticised as overly concerned with women and violence, and as hypocritical: the definition of consent was overblown; it over-complicated human relationships; and its recommendations were intrusive, prescriptive and conformist. If made mandatory, SRE is in danger of mobilising a state sanctioned view of what a "healthy" relationship is and is essentially an exercise in social control.
Both of these criticisms framed pornography and the industry that produced it as unstoppable facts of life, yet the misogynistic and gendered power aspects of consent, rape, and pornography were left unaddressed.
Pornography in the classroom
Christian Graugaard, a Danish sexologist, has argued that pornography should be shown to 15 and 16-year-old students under controlled conditions in the classroom (since 1970, sex education has been mandatory in Denmark and pornography is part of the curriculum in some Danish schools).
He insisted that if we don't invite young people into a critical discussion about the misogynistic aspects of pornography we left them no yardsticks to make sense of sex other than those provided by the industry. Showing pornography was a sensible way of teaching teenagers that pornography is nothing like real sex. As porn is so available to teenagers, what Graugaard wanted was to make sure they "possess the necessary skills to view porn constructively" and "become conscientious and critical consumers".
"Porn can even be feminist and in some cases it can be part of a democratisation of sex and [it can] promote diversity. But it can also be excluding – of body types, gender and sexuality. We want our kids to have exciting and gratifying sex lives, so an open-minded, constructive dialogue is the best way to make sure that they are able to make meaningful decisions for themselves, " argues Graugaard.
The ensuing debate took the predictable dichotomous format: teaching children about pornography will destroy children's innocence, they're media savvy, and to suggest they are adversely affected by pornography is to inflate adult anxiety into a moral panic.
SRE is in part the struggle for gender justice and equality. Graugaard's proposal that showing pornography to 15 to 16-year-olds provides a forum in which this misogynistic and largely narrow medium can be visually demonstrated and critically discussed by teenagers. However, Graugaard's good porn/bad porn distinction implies that pornography is a diverse genre, yet the majority of mainstream pornography is similar and hard-core in its narrative in eroticising the dehumanisation and degradation of women.
It's our bad habit too
It's not teenage sex that should challenge us morally; teenagers have powerful, erotic feelings which will find expression. I take the late 20th century societal worry over teenagers' smoking as something of an analogous example. It was not only hypocritical but ineffectual to tell teenagers that smoking was bad for their health. Smoking remained a rite of passage to adulthood so long as adults preserved it for their pleasure alone.
In the furore of whether we should or should not bring the discussion of consent and pornography into the classroom, we should perhaps dare to shine a lens on ourselves. If pornography is legitimated as a grown-up pleasure, and not seen as a problem in terms of men's (and some women's) apparent appetite for the sexual dehumanisation of women, young people will bear the burden of our legacy.
Heather Brunskell-Evans is a Research Associate at the University of Leicester. She currently researches the relationship between medicine and the gendering of male and female bodies, and is developing a research base for PhD scholarship on sexology, the body and pornography.
This article was originally published on The Conversation. Read the original article.
Register for free to continue reading
Registration is a free and easy way to support our truly independent journalism
By registering, you will also enjoy limited access to Premium articles, exclusive newsletters, commenting, and virtual events with our leading journalists
Already have an account? sign in
Register for free to continue reading
Registration is a free and easy way to support our truly independent journalism
By registering, you will also enjoy limited access to Premium articles, exclusive newsletters, commenting, and virtual events with our leading journalists
Already have an account? sign in
Join our new commenting forum
Join thought-provoking conversations, follow other Independent readers and see their replies