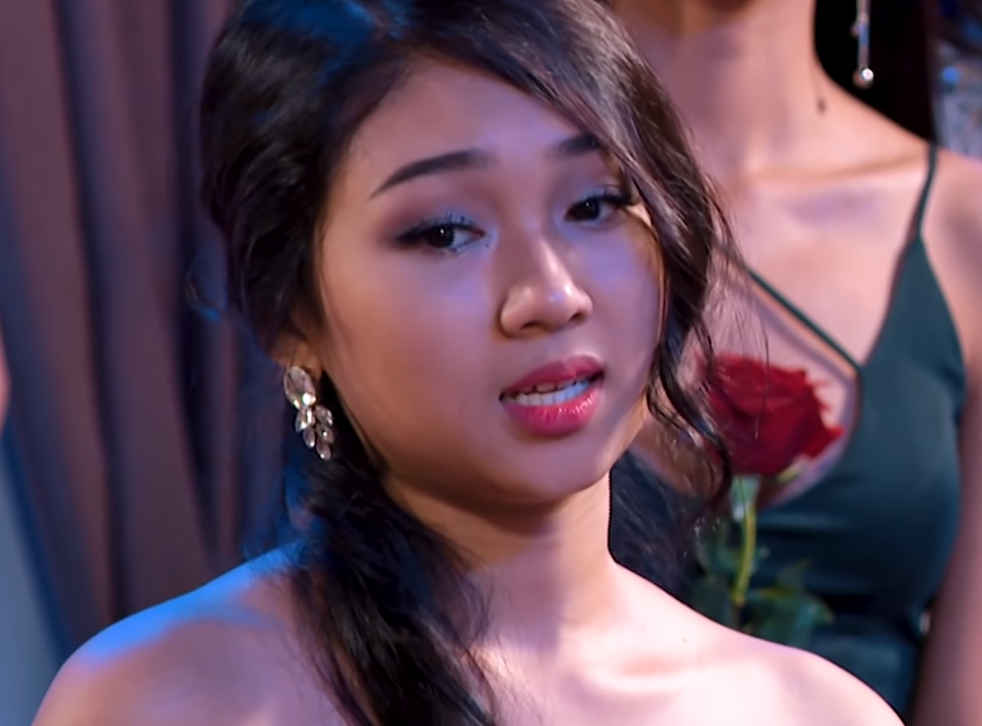 The Bachelor Vietnam contestant shocks viewers by declaring love for competitor
'I went into this competition to find love and I've found that love for myself'
The Bachelor, a TV programme that centres around an eligible 'bachelor' dating 25 women simultaneously in the hope of finding true love, has always been rife with drama.
However, the Vietnamese version of the dating competition has proven to be even more dramatic than the original American iteration due to a surprising declaration of love that took place during a recent episode.
Having been left without a rose during the rose ceremony, contestant Minh Thu turned the show on its head when she decided to confess her love for a fellow competitor.
As she stood among the female competitors, Thu explained to bachelor Nguyen Quoc Trung that she had found love in an unexpected place while taking part in the show.
"I went into this competition to find love, but I've found that love for myself," she said.
"But it isn't you. It's someone else," she continued tearfully.
She then turned away from Trung and approached fellow contestant Truc Nhu, who was standing behind her.
As they embraced, Thu implored Nhu to leave the competition with her, despite the latter having been given a rose.
Faced with a difficult decision, Nhu then stepped down from the podium and approached Trung to explain how she was feeling.
"I'm sorry. I really want to get to know you. Because you're someone who made me feel special, and I haven't felt that way in a long time," she said.
Despite Trung's attempts to convince her to stay in the competition, Nhu then apologetically handed back her rose and walked away with Thu.
The video of the fateful rose ceremony has gone viral online, with many people praising Thu for her bravery.
"A contestant on Vietnam's The Bachelor confessed her love for another contestant. It's honestly amazing how brave she was," one person tweeted.
"When she said 'Let's go home together.' I FELT IT."
While Nhu initially decided to leave with Thu, it's been reported that she later changed her mind and returned to the competition.
According to news network NextShark, Nhu chose to remain on the show following a "heart-to-heart" that she'd had with the bachelor.
"After talking to Trung, I've changed my mind to accept this rose and continue this journey," she said.
Join our new commenting forum
Join thought-provoking conversations, follow other Independent readers and see their replies