The truth behind who really buys sex dolls, from the man who makes the most realistic ones you can buy
The community might surprise you – there are those it helps, such as the people who have lost a partner and aren't ready to move on. And then there are customers at the other end of the scale who have requested a child-like doll - and have swiftly been reported to the police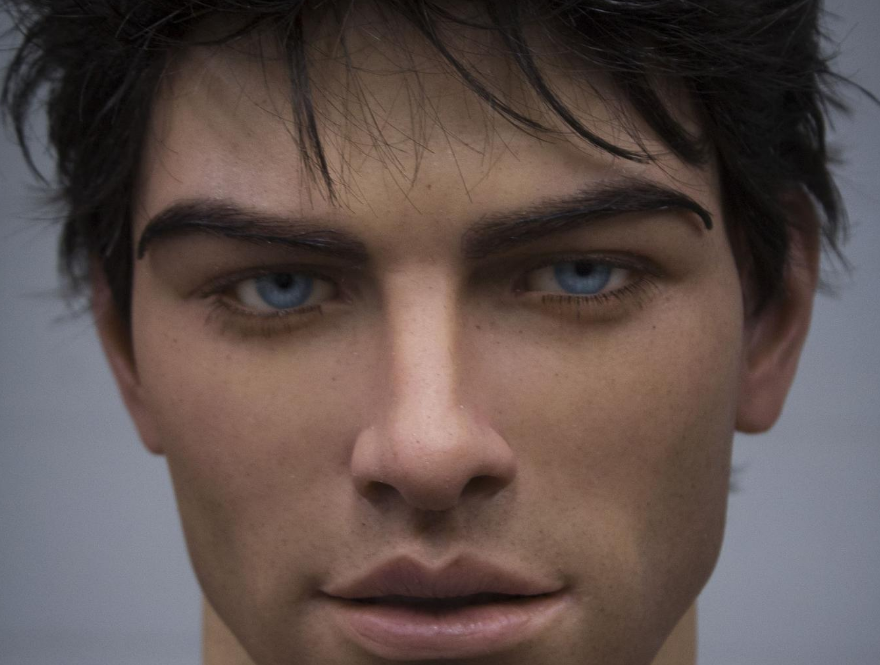 Only creepy old perverts have a sex doll hidden under their bed. At least, that's what sculptor Matt Krivicke thought before he quit his job making Halloween costumes to join a stereotyped industry that proved him very wrong.
For the past five years Matt has been working for Sinthetics, an LA-based company that makes dolls so realistic it's hard to believe they are lifeless. These manikins, as he prefers to call them, come with hefty price tags that start at a whopping $5,750 and can reach well in excess of $25,000. But with everything from tan lines and real hair to tattoos, piercings and manicures (all customisable), the level of detail is so outstanding that it's impossible not to admire them artistically. "I want the dolls to have personalities. The mouth to have the hint of a smile, and the eyes to have soul in them," he tells me, quickly adding that no, he doesn't "play" with them himself.
The overwhelming majority of buyers are "just people with a fascination for the human body", and Matt argues that many are "saner" than those you meet on the street. He understands that some customers are merely after the best sex doll they can get their hands on, but there is often a deeper longing behind an order.
Sinthetics does not mass-manufacture their dolls, instead lovingly creating them over the course of six months to a year for people from all walks of life. One of the more touching stories involves a man who bought a doll for sex only to discover that he really cared for it, to the point of brushing her hair out of her face as he walked past. He soon found a community of friends online; "normal people craving connection" who frequent internet forums to talk about their dolls and share photos. Others come to Sinthetics looking for a doll to help them emotionally after the loss of a partner. These buyers may not be ready to date again but don't like being home alone either, so they order a doll as a "bridge" until their confidence returns.
Couples buy dolls as well as singletons, a trend Matt puts down to desire. "The human is a sexual animal with an appetite," he says. "Couples find the dolls a safe way to introduce another partner as there are no emotions. It's sexual exploration without cheating." Dolls are sometimes introduced as sexual surrogates when one partner is unable to enjoy sex, often for health reasons, but the couple do not want outside lovers.
Sinthetics sex dolls: in pictures
Show all 20
Sinthetics has also succeeded in tapping into the trans community, meeting the needs of trans men looking to find strap-on penises to wear on a day-to-day basis. Matt was unfamiliar with this market before a transitioning customer bought a flaccid penis originally intended for one of the male dolls, loved it and began recommending the company on trans forums. "Sexuality isn't something that's talked about in America. Sex education is you talking to your friends and looking at dirty movies. In schools, sex education is just pathetic," he says. "I had no idea that the trans community is as big and gender fluidity as prominent as it is. Even people who don't necessarily identify as trans may not identify as masculine or feminine, straight or gay. The varying degrees of human sexuality are astonishing."
Sinthetics has received some concerning requests including, most shockingly, two orders for underage dolls. "If it feels wrong to us, we don't do it," he says firmly. "There have been a couple of incidents where people have come to us and out and out asked for a child and in that case we turn them over to the authorities." Requests for likenesses of ex-partners are also immediately turned down unless consent is given and celebrities are approached with caution. "Our rule of thumb is that I will do it, but use a different skin tone and give it different coloured eyes and make-up, so it never truly resembles them," Matt says.
It's easy to imagine that the only sex dolls buyers want are idealised and flawless, but Matt dispels this myth, insisting that not everyone lusts after a super-toned, 18-year-old figure. "One client was in his sixties and didn't want a 20-something doll, so I took one of our faces and gave her crow's feet, wrinkles and deeper smile lines. He said, 'That looks more like a woman, like somebody that I could relate to'. We get requests for all kind of things, people want bigger butts, freckles are popular and even bunny teeth."
To anyone who argues that his female dolls objectify women, Matt simply holds out one of the company's huge, 11-inch penises. "You don't get much more objectifying than a dildo because you've removed the entire body. There is no face, no arms, no legs, no six-pack abs, no beer belly. It's just a penis, and that is the ultimate in objectification," he says, confident that his models reinforce a positive image that embodies and emboldens the beauty of women.
Sinthetics is prohibited by the cumbersome weight of silicone, meaning Matt cannot make a larger, buxom body to meet the demand he insists is there. "There are mechanical restrictions to our 50-inch torso but it's not that it isn't desired," he says. "Guys often want attainable beauty. The most perfect faces and bodies are not the ones which are desired the most."
Matt hopes to make his dolls even more realistic and has already added internal heat to the genitals, but is wary of adding mechanical features such as speakers or changing facial expressions in case of breakages. "Imagine having a doll with a really slow, sexy blink, and then one eye breaks so now she's just winking at you. It'd be a total disaster!" he laughs.
Despite this, very little is off limits to Sinthetics. Take the 'Vajankle', best explained as a vagina, in an ankle. Sinthetics' most bizarre product was imagined by a client who buys fetish feet all the time but wanted to be able to see and caress the sole of the foot while having sex with it. Matt is generally unfazed, but this request had him in fits. "I giggled, it's hilarious," he says, adding that he has sold dozens before sharing news of his latest, even more ridiculous custom offering, the 'Vagina Dentata'. Inspired by horror movie Teeth, this vagina hides a human mouth with human teeth inside it. "It's not a menacing-looking mouth," Matt promises. "It's a really pretty mouth with teeth. The way I look at stuff like this is if it's not going to hurt anybody and doesn't look ethically questionable, I'll make it.
"I'm not afraid to shock people. I'm not afraid to make something that challenges people's sensibilities. I just sit back and enjoy the ride."
Join our commenting forum
Join thought-provoking conversations, follow other Independent readers and see their replies