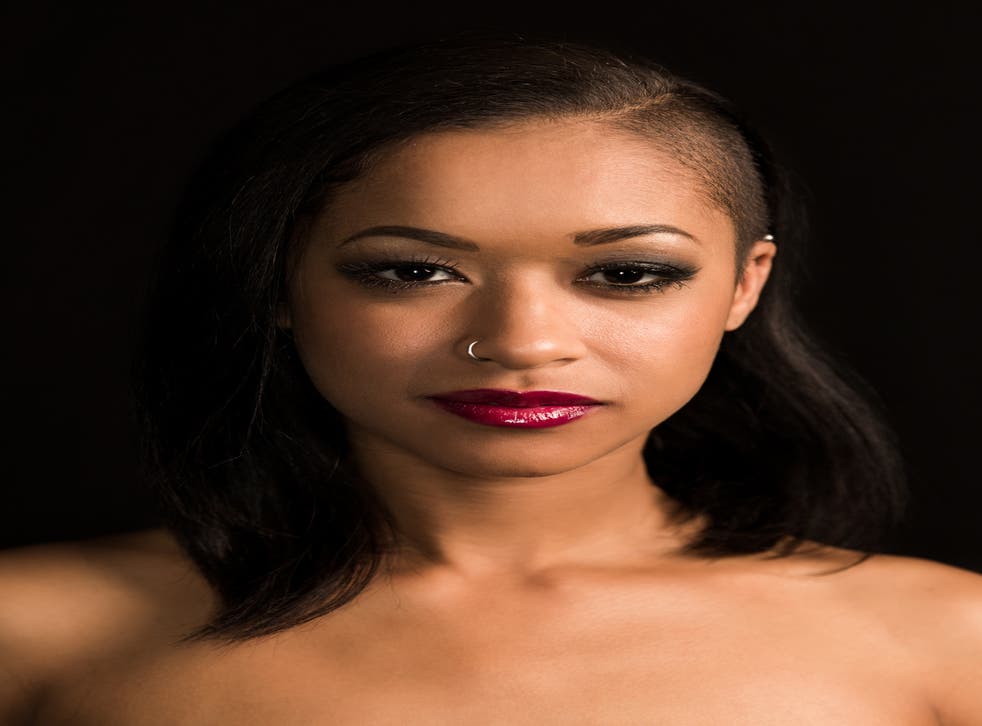 These portraits aim to show porn stars in a different light
'They're just twenty-something girls. Some of them are in college. One of them is reading Joseph Conrad.'
Christopher Hooton
Wednesday 18 March 2015 13:37 Comments
When he headed to the infamous AVN Adult Entertainment Expo in Las Vegas last year, photographer Roger Kisby was on a mission to capture the industry biggest stars off-duty.
"It was kind of challenge, how to shoot them in a way that not necessarily hasn't been done before," Kisby told The Huffington Post. "These are people who are photographed constantly. How do I make something a little more genuine and authentic?"
His answer was to take them away from badly lit Ikea sets and photograph them - shoulders up for a change - against a black background.
"They have a certain way they're used to being shot," he told Slate. "They'd have a kind of porn look that they do - the sexy eyes and pouty lips. You'll still see that in some of the pictures I've shown. But I tried to steer them away from that."
View Roger Kisby's 'Head' in full here
Riley Reid
Evan Stone
Sara Vibes
Nina Hartley
Samantha Mack
James Deen
Chanel Preston
It would have been obvious to have the actors and actresses clothed for the shoot, ingeniously titled 'Head', but Kisby wanted to hint at nudity/their profession in them.
"How do I show a genuine, intimate portrait of XXX actors without showing them sexually?" he asked. "How do I get to the heart of who they are?
Bonnie Rotten
Dakota Skye
Carter Cruise
Valentina Nappi
Anri Okita
Little Red Bunny
"My thought was simple portraits, isolated on a single color [with a] black background. Have them take off their shirts so there is the implied nudity ... I wanted to show them as real people, humans. I'm not trying to say, 'They're just like us.'"
I take issue with this a little - porn is a more viable career now and it doesn't need an exhibition to see that these are "real people" – but the portraits are intriguing all the same.
"They're just twenty-something girls," Kisby added. "Some of them are in college. One of them is reading Joseph Conrad."
Register for free to continue reading
Registration is a free and easy way to support our truly independent journalism
By registering, you will also enjoy limited access to Premium articles, exclusive newsletters, commenting, and virtual events with our leading journalists
Already have an account? sign in
Join our new commenting forum
Join thought-provoking conversations, follow other Independent readers and see their replies