The woman who gets paid to flirt on dating apps for other people
The person you're messaging may not really be them at all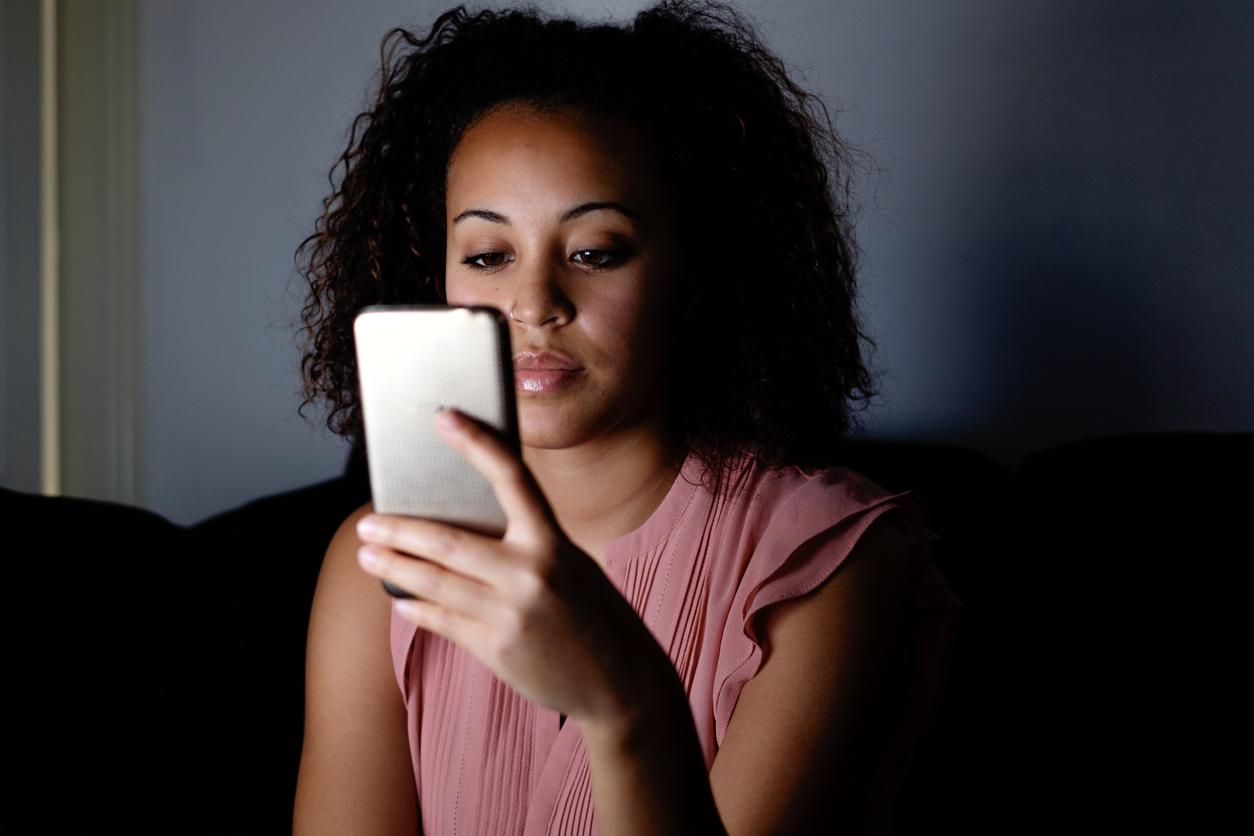 Imagine if you found out the guy or girl you'd been chatting to for weeks over Bumble, Tinder or your dating app of choice, with whom you'd been engaging in witty repartee and slightly flirty bants, in fact wasn't them at all.
Because there's a chance it may have been a woman they paid to commandeer their dating profile and get them dates. For real.
That one joke that had you in stitches, their perfect pun usage, that niche reference that made you think they might be the one… All someone else.
And it might not have even been them who swiped right on you in the first place.
You'd be pissed off, wouldn't you? But it's happening.
Meredith Golden is a 'dating-app ghostwriter' - not only does she craft her clients' dating app bios and swipe for them, but she also takes over their accounts and writes messages to their matches.
It'll cost you though - for about £700 month, New York-based Golden will become your "Fairy Godmother in dating," as she describes.
The 42-year-old matchmaker and married mother-of-two takes on no more than 12 clients at a time - anyone who's had more than that many matches on the go on a dating app at once will be able to testify that maintaining your conversations is a real commitment.
Golden believes the fact that she has none of the emotional baggage of her clients, she's better positioned to do their messaging for them: "I don't have their relationship history or their childhood… their divorce, whatever it is," she explained. "I just focus!"
Unlike most singletons, however, Golden only uses the apps during normal working hours, Monday to Friday, according to an interview with New York Magazine. As any keen dating app user will know though, it's weekends and evenings when most people do their swiping and chatting.
Having met her husband before the dawn of dating apps, Golden never used one herself. Whilst most of her female clients are in their mid-to-late thirties, she works with men of all ages, according to the New York Post.
"Most of my clients have these enormously successful careers and they've got families," she said.
Golden doesn't think she's doing anything wrong, simply getting matches, chatting and organising the first meeting. She never uses emojis or innuendos and believes the man should always ask the woman out.
UK is the 'least attractive country in the world' according to international dating website - for beautiful people only
Show all 10
Whilst some may argue this is just the modern way of matchmaking, others believe it's duping the people on the other end.
"I would be outraged if I found out a guy I was seeing hadn't even swiped right on me himself and had paid someone to talk to me on the app," 24-year-old Jennifer told The Independent.
But Golden maintains that pretending to be her clients is fine: "It's so surface level that I don't worry about that at all," she says.
"There is no information that should be given out on a dating app that goes past surface level interest. Are you married? Do you have kids? What are your hobbies? Everything else should be in person."
Presumably her clients then have to scroll through the conversation to learn everything they're meant to have discussed before meeting their dates.
Dishonest or just another example of outsourcing for the ever-time-pressed individual? It remains to be seen whether the idea will spread.
Join our commenting forum
Join thought-provoking conversations, follow other Independent readers and see their replies