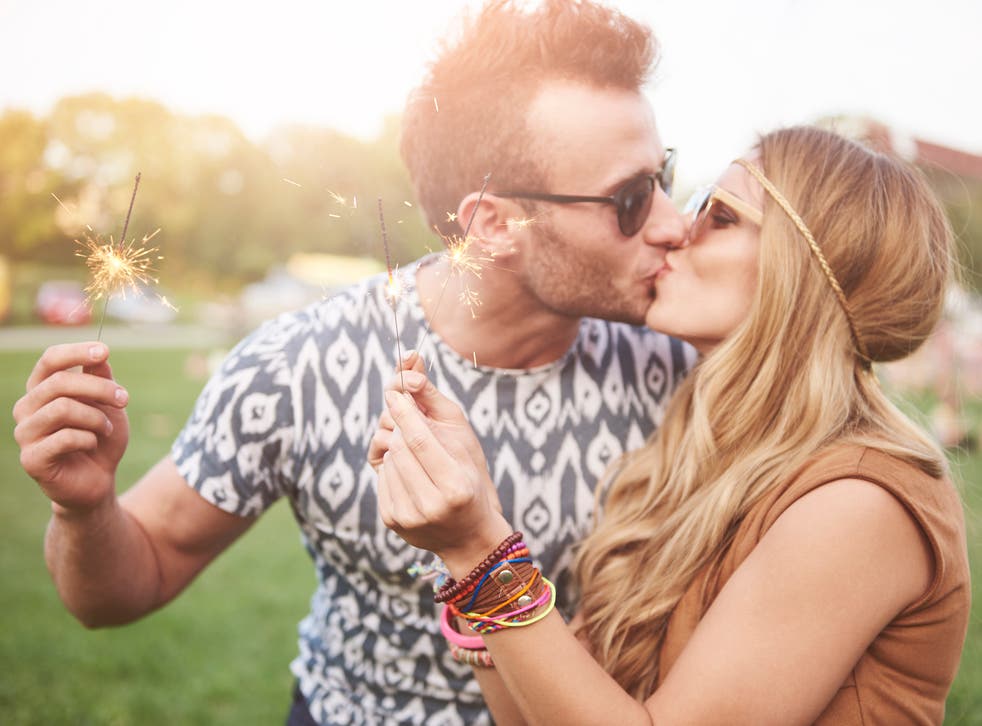 Tinder launches festival mode to help music fans match this summer
'We consistently see a spike in Tinder use as tens of thousands of music fans come together'
Tinder has launched a new feature which allows music fans to match with like-minded individuals weeks before attending music festivals this summer.
The company came up with the idea for "Festival Mode" after noticing a spike in the dating app's use during festival season last year.
With the new feature, Tinder users can add a badge to their profile indicating which music festivals they're planning to attend this year.
They'll then be able to match with other individuals also attending the same events.
Starting from Thursday 2 May, the festival mode feature is being rolled out at some of the largest music festivals across the UK, the US and Australia, in partnership with entertainment companies AEG and Live Nation.
These festivals include Barclaycard presents British Summer Time Hyde Park, which is taking place from Friday 12 July until Sunday 14 July; Lovebox, which is taking place from Friday 12 July until Saturday 13 July; and All Points East, which is taking place from Friday 24 May until Sunday 2 June.
According to Tinder, in 2018 use of the dating app increased by 25 per cent at British Summer Time festival.
"It's no secret that Tinder is a must-have app for singles attending music festivals around the world," said Jenny Campbell, CMO of Tinder.
"We consistently see a spike in Tinder use as tens of thousands of music fans come together, so we wanted to create a new experience that makes it easier to connect with other concert-goers before even setting foot on festival grounds."
The cartoons that perfectly sum up relationships

Show all 10
In addition to allowing Tinder users to add badges on their profiles indicating their summer festival plans, the new feature will also offer individuals perks such as VIP upgrades and complimentary merchandise.
"In an increasingly digitised world, people around the globe are flocking to Live Nation concerts and festivals in droves to experience connection where the emotional intensity is unmatched and the moments are unforgettable," said Maureen Ford, president of national and festival sales at Live Nation.
"Music has a long history of bringing people together, and our partnership with Tinder allows us to bridge the digital and physical worlds to facilitate more meaningful connections between fans in real life."
Tinder users will be able to add music festival badges onto their profiles approximately three weeks before the start of each festival.
Join our new commenting forum
Join thought-provoking conversations, follow other Independent readers and see their replies