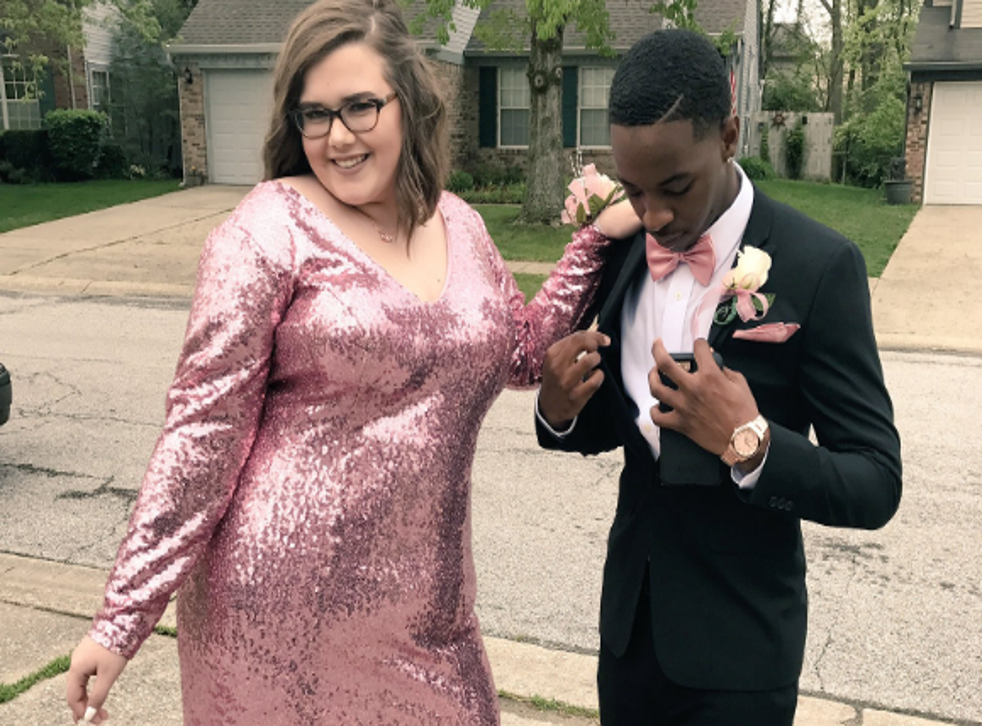 Teen sticks up for his girlfriend after people fat-shame her high school prom photos
At the end of last month, Tre Booker and his girlfriend Madison Haulter went to their high school prom.
Like many young people, the pair posted some snaps online of them all dressed up before they headed off.
With their colour-coordinated outfits, it's hard to deny they look brilliant.
But when Booker and Haulter, who have been dating for over a year, got home from the prom, they went online and found nasty comments fat-shaming Haulter.
One person tweeted: "Wow he loves you even tho you're fat," and others asked Booker if he had lost a bet.
But the couple, who live in Indianapolis in the US, have both responded brilliantly.
"Don't see how people can be rude to people they don't even know," said Haulter.
It's perhaps Booker's response, however, that has prompted the largest outpouring of emotion.
"Your [sic] not fat baby," he wrote. "God made you just for me. Your [sic] perfect."
The pair have been inundated with messages of support for their mature reactions.
They never thought their tweets would cause such a fuss though: "This is the craziest thing ever," Haulter told Fox 59. "I never expected this to happen. I just thought my friends would reply and that's it."
But she hopes the story will help make a positive change in the world: "I just want people to realise the power behind their words. You can't sit behind a computer screen and say anything you want because your words can have a big effect on other people."
Join our new commenting forum
Join thought-provoking conversations, follow other Independent readers and see their replies