The Independent's journalism is supported by our readers. When you purchase through links on our site, we may earn commission.
US couples are installing open marijuana bars at their weddings
Say congratulations to the newly-weeds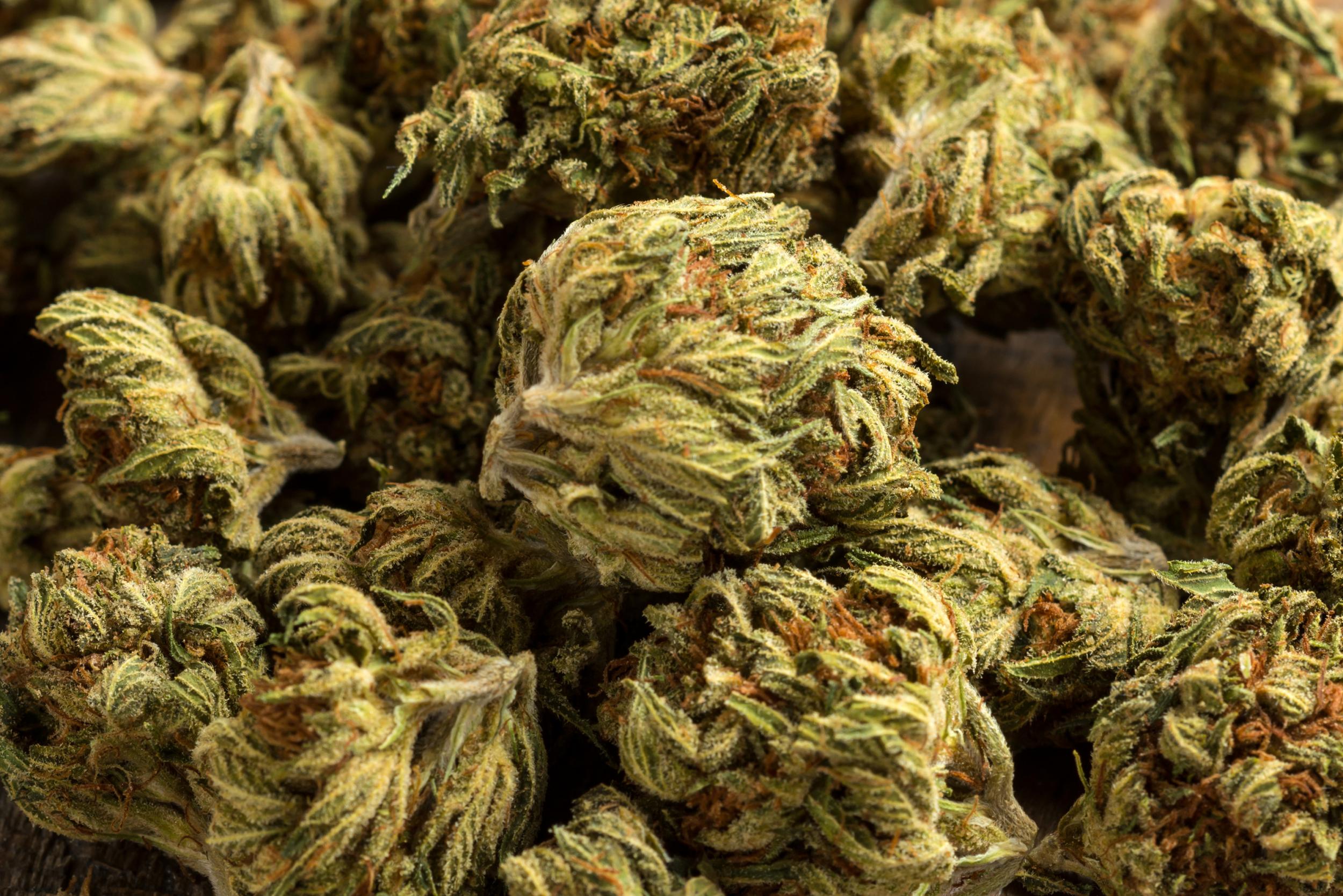 In US states where marijuana is legal, some couples are decking out their weddings with open bars filled with marijuana.
So that means people high on love in California, New Jersey, Alaska, Colorado, Maine, Massachusetts, Nevada, Oregon and Washington.
Entire businesses have launched to meet demands for the new trend, many of which can be found exhibiting at the Cannabis Wedding Expo, where couples can meet various marijuana vendors and cannabis professionals who can help bring the bud for the big day.
Expos currently take place in Denver and California.
Bec Koop operates a cannabis-friendly wedding organisation service and is one of the founders of the expo.
Koop began her career in the cannabis industry in 2013 working at a local dispensary whilst running a wedding floral business at weekends. She fused the two together in 2014 to launch Irie Weddings & Events, offering customers the cannabis wedding of their dreams.
Her company offers a range of services including providing a "best bud" co-ordinator who can be hired on an hourly rate to help out on the day.
"We have people who are already outreaching to us for 2020, a lot of foresight coming from these so-called lazy stoners," Koop told Bloomberg.
Niki McDonald, a former traditional wedding planner whose website reads "cannabis is the new champagne", launched her cannabis wedding planning company, Love and Marij, in 2014.
Her company offers to integrate the drug into every aspect of a couple's big day, if desired.
"In legal states, the sky's the limit!," McDonald told The Knot. "You can light up in your limo, put buds in your bouquet, serve a signature strain, hotbox your hotel, serve a bud bar with your open bar, give ganja gift bags and beyond," the savvy entrepreneur said.
"Our mission is to unite the brave pioneers of the cannabis wedding movement and create to prove to the world that cannabis can coexist with class."
It's lucrative too, according to bud bar provider Adrian Sedlin, who told Bloomberg that "there's a lot more buzz for the buck in cannabis than in alcohol."
An unmanned cannabis bar costs under $300, but with the addition of "budtenders", who will oversee the bar and roll the joints for customers, costs can rise with most charging $25 an hour for their services.
Sedlin's company, Cultivating Spirits, is one of the leading bud bar companies in the US, and also offers 3-course cannabis pairing dinners and even cannabis tours.
Say hello to a new wave of wedding debauchery which can now legitimately be excused for in the words of Afroman: "Because I got high".
Join our commenting forum
Join thought-provoking conversations, follow other Independent readers and see their replies