The Independent's journalism is supported by our readers. When you purchase through links on our site, we may earn commission.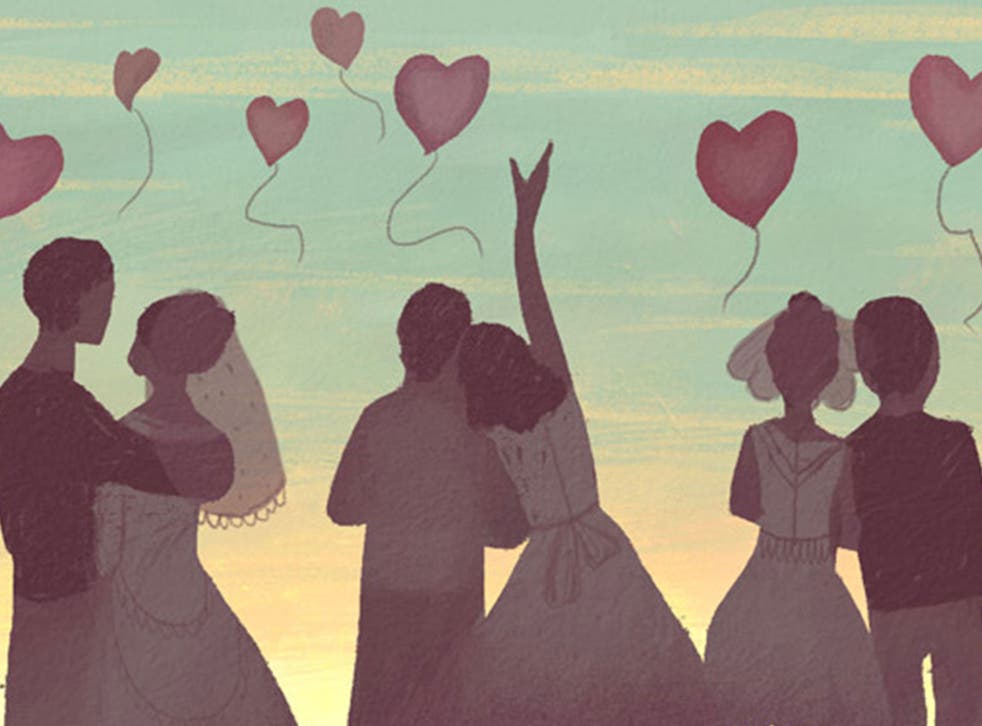 Valentine's Day: Love festivals around the world from Argentina to Wales
14 February isn't the only day when love is celebrated 
Even if the cheesy love songs and pink stuffed animals shared on Valentine's Day make you feel nauseous, the occasion is undeniably the perfect chance to celebrate the wonderful feeling that is being in love.
From the swirl of emotions in your stomach to the feeling of trust and security that develops with time, love is a feeling that we all crave.
Around the world on 14 February, people will be laying their hearts bare in Valentine's Day cards in the hope of attracting their secret crushes, while others will shower their lovers with gifts of appreciation.
But Valentine's Day isn't the only love festival celebrated, and many other events dot the calendar throughout the year.
Illustrator Mari Muravski has depicted the different ways that love is marked around the world in a set of drawings for jewellery firm Vashi.
Festivals of love around the world

Show all 16
Her evocative images include Sweetness Week in Argentina, where kisses are exchanged for confectioneries; Dia dos Namorados, or the day of lovers, in Brazil; and Dragobete in Romania.
Register for free to continue reading
Registration is a free and easy way to support our truly independent journalism
By registering, you will also enjoy limited access to Premium articles, exclusive newsletters, commenting, and virtual events with our leading journalists
Already have an account? sign in
Register for free to continue reading
Registration is a free and easy way to support our truly independent journalism
By registering, you will also enjoy limited access to Premium articles, exclusive newsletters, commenting, and virtual events with our leading journalists
Already have an account? sign in
Join our new commenting forum
Join thought-provoking conversations, follow other Independent readers and see their replies