The Independent's journalism is supported by our readers. When you purchase through links on our site, we may earn commission.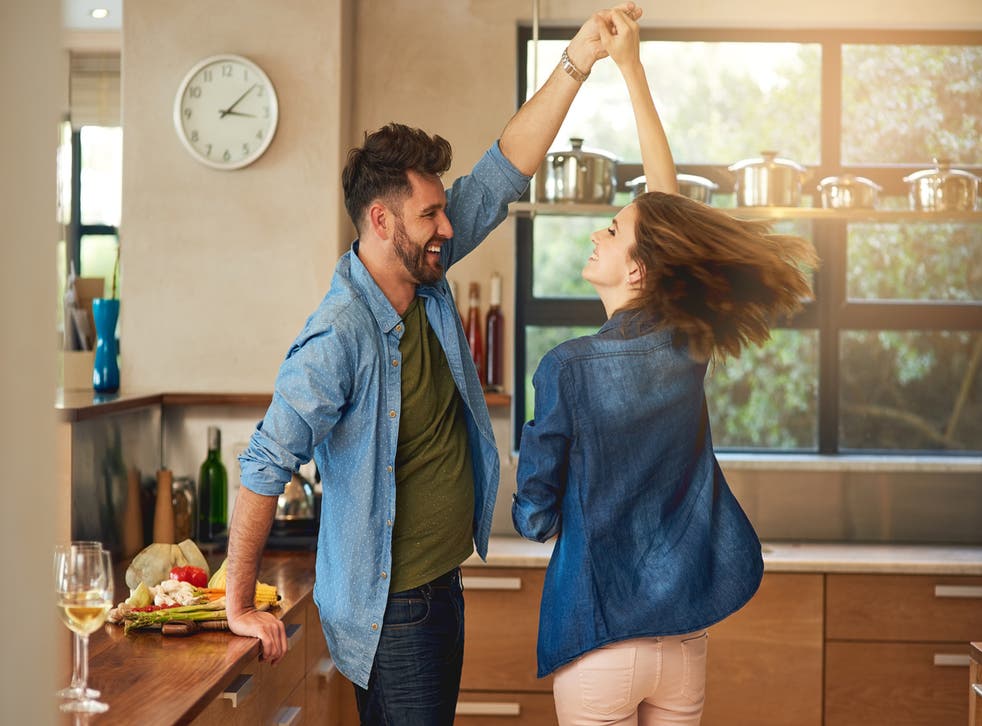 Valentine's Day 2018: Nine last-minute date ideas from a spa day to movie night
The perfect Valentine's Day plans for procrastinators
Valentine's Day is just around the corner, which means that procrastinators everywhere are likely working themselves up into a flurry trying to decide how to spend the day with their other halves.
While many may view planning for the big day of romance as a stressful prospect, there's no need to worry.
Valentine's Day isn't something you necessarily need to plan far in advance. In fact, there are loads of last-minute date ideas that you could try that will ensure that you enjoy yourselves completely fret-free.
Here are nine (cheap) last-minute date ideas:
1. Spa day
If you're in the mood to relax and unwind, then an at-home spa day may be exactly what you and your partner need this Valentine's Day.
Who needs to book into an expensive resort hours away when you can buy some bath salts, adorn your home with soothing candles and invest in some massage oils?
Plus, massaging each other and inhaling the alluring scent of a Yankee candle may prove to be a very sensual experience.
2. Movie night
Fancy a night at the movies? For any couple who'd rather lounge on their sofa at home than go to a packed cinema, then there really is no better suggestion than browsing Netflix for a fun-filled flick.
However, why not make the most of the Valentine's Day theme by watching the cheesiest romantic comedies you can think of?
We're thinking absolute guilty-pleasure films, along the lines of How to Lose a Guy in 10 Days, Can't Buy Me Love and Hitch. Go on, you know you want to.
3. Home-cooked meal
We all know Valentine's Day dinners can be a little bit pricey, so a great alternative would be to stay in and cook a meal together.
Make it a real team effort by splitting culinary duties. For example, if you're attempting to make homemade pizza, have one of you make the base and the other concoct the sauce.
As George Bernard Shaw once said: "There is no sincerer love than the love of food," so making your very own feast could be the recipe for a perfect evening.
4. Workout
While many couples all over the world will be enjoying an - ahem - private workout of their own on Valentine's Day, why not try an actual couple's workout to mark the occasion?
There are so many physical activities you could try, from an intense bout of bouldering to going for a leisurely jog around the park.
When you've happily spent time with your other half at their absolute sweatiest and smelliest, then you can safely say your relationship will stand the test of time.
5. Comedy club
If you're stuck for ideas for a Valentine's Day date and fancy having a laugh, then heading to a comedy club is definitely your best bet for a hilarious night out.
The great thing about comedy shows is that you'll often find tickets available on the door - perfect for people who didn't get their act together before February 14.
On top of you and your significant other laughing the night away, you may even stumble across a rising star making their way around the comedy circuit.
6. Game night
What better way to unleash your combined competitive streak than by hosting a couples' game night?
For people who would rather stay in than wine and dine on Valentine's Day, inviting your friends over for an intense game of Monopoly is a fantastic alternative.
Which couple will come out on top and transform Valentine's Day into Victory Day?
7. Picnic
It may still technically be winter, but that doesn't mean you can't make the most of the great outdoors with a delightful, boozy picnic.
You don't even need to leave your home if you're lucky enough to have your own garden.
Put together a nice selection of food, throw in a generous amount of alcohol and voilà! You could always make it an indoor picnic in front of the TV if you really can't bear the cold.
8. Build a fort
Speaking of indoor activities, you're never too old to show off your silly side.
Embrace your inner child with your Valentine by building a fort.
We're thinking pillows, bed sheets, lots of fort snacks and maybe a laptop so you can Netflix and chill when you're inside. Perfection.
9. Wine tasting
Whether you're a self-confessed wine snob or you just like drinking the stuff, going for a couples' wine tasting on Valentine's Day is definitely the epitome of romance.
We appreciate it may be a bit last-minute to book a proper wine tasting with the big day just around the corner, so instead you can makeshift your own at home.
Buy a selection of wine, pour small amounts of them into different glasses and test your partner to see how much of a connoisseur they really are.
Even if you don't have the foggiest clue about wine aromas, at the end of the day you'll both spend the evening getting tipsy, which is a win-win in our books.
The Independent's Millennial Love group is the best place to discuss to the highs and lows of modern dating and relationships. Join the conversation here.​
Register for free to continue reading
Registration is a free and easy way to support our truly independent journalism
By registering, you will also enjoy limited access to Premium articles, exclusive newsletters, commenting, and virtual events with our leading journalists
Already have an account? sign in
Register for free to continue reading
Registration is a free and easy way to support our truly independent journalism
By registering, you will also enjoy limited access to Premium articles, exclusive newsletters, commenting, and virtual events with our leading journalists
Already have an account? sign in
Join our new commenting forum
Join thought-provoking conversations, follow other Independent readers and see their replies