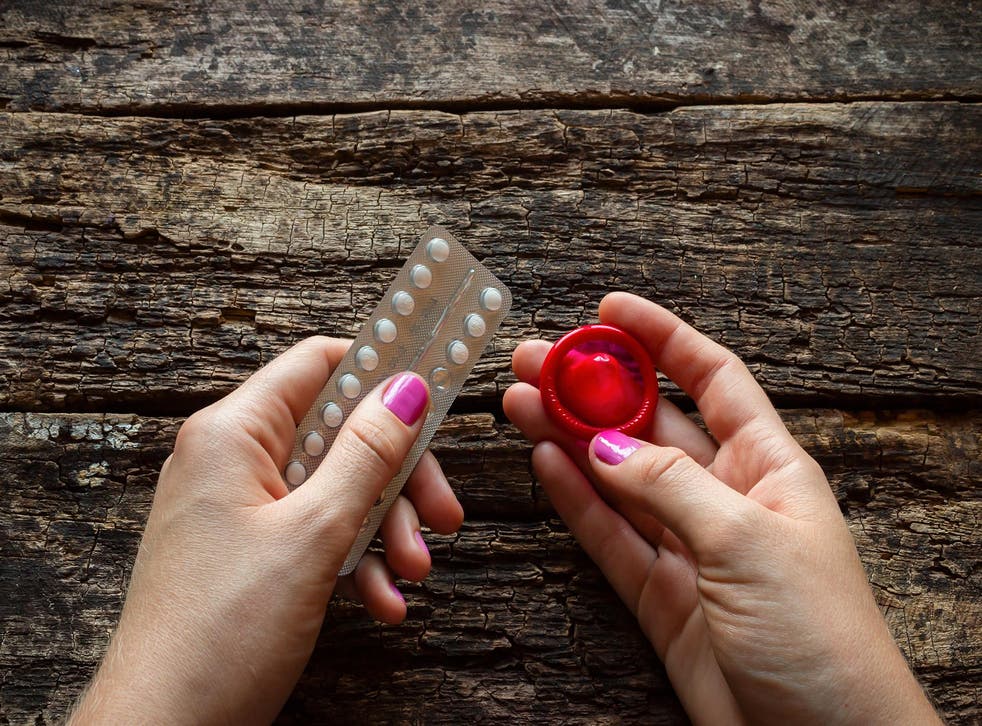 Woman who was sterilised aged 30 on why she does not regret her choice
Holly Brockwell made headlines for her four-year fight to be sterilised on the NHS, she talks to The Independent about her choice and how content she has been since
From the age of 26, Holly Brockwell fought to be sterilised on the NHS.
For four years, she was "instantly shut down" whenever she broached the topic with a doctor, until last year, at the age of 30, a supportive GP and "willing and able" hospital carried out the procedure.
A year on, Brockwell has "absolutely no regrets" about her decision, despite the slew of warnings she was given by doctors who repeatedly told her she would be childless if she proceeded with the operation.
"I know I did the right thing," she told The Independent. "And if any of the people who tell me I'll definitely change my mind would like to place a bet, they're more than welcome to put their money where their unsolicited opinions are."
Brockwell, a 31-year-old tech journalist, says the surgery was slightly harder than she expected as it knocked her off her feet for a few days but her partner Zack, who never wanted children either, was there to help nurse her back to good health.
"Now, you can't even see the tiny scar where the incision was made, and the only lasting reminder of the operation is the sense of calm I feel when I think about contraception, or pregnancy, or even when my period's a few days late," she says.
Sterilisation, usually carried out under local anaesthetic, involves surgically blocking the fallopian tubes preventing a woman's egg from reaching sperm and becoming fertilised. Eggs will continue to be released from the ovaries but will be absorbed by the body instead of reaching the uterus, it is more than 99 per cent effective.
The NHS website says a GP will usually recommend counselling before agreeing to the performing of a sterilisation procedure and also has the right to refuse to carry out or refer someone for a procedure. They also advise that surgeons are more willing to perform the procedure on women over 30-years-old who have already had children.
Love and sex news: in pictures

Show all 31
"When I heard the voicemail [a male GP] left me saying he'd found a hospital willing and able to do the procedure, I jumped about a foot in the air - in the middle of a busy street in Shoreditch - and couldn't stop smiling. It seems a strange thing to be happy about, but it was such a battle to get that far - to be allowed to make a decision about my own body and fertility - and knowing I'd be able to come off the awful pill and stop worrying about pregnancy all the time - I was over the moon.
"I knew I didn't want kids, I hated taking hormones all the time, and condoms are nowhere near effective enough to put my mind at rest. Sterilisation would be a quick procedure that would make a major difference to my life, it seemed like objectively the best choice," Brockwell says.
Brockwell first requested to have the procedure when she was 26-years-old but says doctors would not even discuss the option with her.
"I know I was asking for something a lot of people would consider 'drastic,' but even so, I didn't expect the doctors to be so dismissive. When I mentioned sterilisation it was like a reflex, they just instantly shut the conversation down. I do understand why, because for the vast majority of people it's not suitable, but even when I made it clear I'd researched it a lot and had very good reasons, it was a long time before I found any doctors willing to even entertain the idea."
Reproductive expert Dr Sarah Hardman of the Faculty of Reproductive and Sexual Healthcare (FRSH) said all women are warned that sterilisation is irreversible, regardless of their age.
She told The Independent that women should expect to be questioned about their reasons for wanting to be sterilised, as well as other things such as their relationship status.
She also said it is important for women to understand that the procedure won't help with problematic periods of premenstrual symptoms.
Brockwell's request came after years of trying and failing to find a suitable contraceptive method. She tried various pills, both combined and mini, in her teens which either made her bleed so much she needed to take iron tablets or vomit and undergo severe mood changes including depression (Last year, a landmark study found women who take the pill have an increased risk of developing depression with teenagers facing an increased risk of 80 per cent.)
"As time went on and I tried every other option I could, and put up with some truly life-ruining side effects that I don't believe men would be expected to deal with, I got more frustrated and more convinced that sterilisation was the best option. By this point I'd been researching it so long that I knew it was the best thing for me, I just needed a doctor who was willing to listen," Brockwell explains.
She eventually was permitted to having the procedure when she compiled a load of articles she had written on the subject in an attempt to show the doctor just how much research she had done and how sure she was of her decision.
Join our new commenting forum
Join thought-provoking conversations, follow other Independent readers and see their replies